In kreativer Hinsicht haben SAFFIRE den Hurrikan immer als gute Parabel für ihr Schreiben empfunden, da sie kontinuierlich ein kreatives Chaos in ihren Köpfen hatten.
Die Hammond Orgel wabbert vor sich hin, die Gitarren spielen eingängige Riffs und solieren sich in deinen Gehörgang rein, der Sänger hat ein kraftvolle Stimme, mit der er auch gehaltvolle Texte ins Mikro trällert. Bands die dem alten klassischen Hardrock frönen, wie einst DEEP PURPLE, RAINBOW, URIAH HEEP, gibt es zwar wie Sand am Meer, aber die wirklich guten, die sich gleich beim ersten Kontakt in deinem Hirn einbunkern, kann man auf einer Hand abzählen.
Durch Zufall, beziehungsweise durch den Vorschlag von Youtube kam ich in den Genuss der Band SAFFIRE und ihrem neuen Album "Taming The Hurricane". Genuss in dem Sinne, dass der Opener "Triumph Of The Will" gleich mit einem Orgelintro wegstartet, bei dem ich aber sofort hängen geblieben bin. Und der Einstieg hat nicht zu viel versprochen. Der aus Göteborg stammende Fünfer heizt dem Hörer mit satten klassischen Rockern ein, wie zb. der Titeltrack, die Halbballade "Silver Eyes" oder der immens passende Abschluss "Flight Of The Thousand Wings", die neben meinem persönlichen Favoriten "Read Between The Lines" die Highlights der Scheibe sind. Bei letzteren erinnert Sänger Jansson mich an Ronnie James Dio.
Die Band hat nach dem Ausstieg ihres alten Drummers, das Chaos im Kopf und im  Gepäck und so mussten sie den Hurrikan mit Schreiben neuer Songs zähmen.  Ich kann ohne Zweifel sagen, dass ihnen die Zähmung gut gelungen ist und sie den Wirbelsturm erfolgreich in zehn Song umgesetzt haben.
---
Tracklist "Taming The Hurricane":
1. Triumph Of The Will
2. Mr. Justified
3. The Rapture
4. Read Between The Lies
5. Taming The Hurricane
6. Silver Eyes
7. Fortune Favors The Bold
8. Wendigo
9. Roses (Electrify)
10. Flight Of A Thousand Wings
Gesamtspielzeit: 48:23
---
www.facebook.com/saffiresweden
www.instagram.com/saffire_official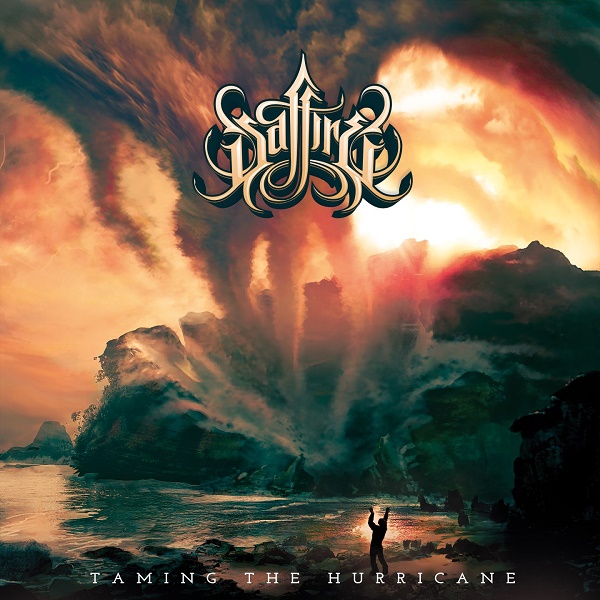 SAFFIRE – Taming The Hurricane
Aktuelles Line Up
Victor Olsson - Gitarre, Backing Vocals
Efraim Larsson - Drums, Backing Vocals
Tobias Jansson - Vocals
Magnus Carlsson - Bass
Dino Zuzic - Keyboards, Backing Vocals