CHAOS MAGIC, wieder so ein Projekt von Frontiers, das eine Person ins Zentrum stellt. In dem Fall die talentierte Stimme von der Chilenin Caterina Nix, die auch mittlerweile bei SOMBERWIND singt und neben AGHONYA auch bei den FRONTIERS ALL STARS eine Rolle spielte. Das Projekt übernahm schon beim Vorgänger "Furyborn" der Bassist und Songschreiber Nasson (SINNER'S BLOOD, Ex-RISING ANGEL) von Timo Tolkki (AVALON, Ex-STRATOVARIUS) übernommen und ein überaus anständiges Symphonic Metal Album geliefert.
Und auch Album Nummer #3 "Emerge" ist ein typisches Genrealbum mit modernen Synthies, orchestralen Keys, knackigen Riffs und ein stimmstarken Frontfrau. Irgendwo zwischen moderneren Genrevertretern wie BEYOND THE BLACK, EVANESCENCE oder WITHIN TEMPTATION versuchen CHAOS MAGIC sich zu platzieren, lassen aber auch NIGHTWISH immer mal wieder als Inspiration erknnen, ohne eine der genannten Referenzen je zu kopieren.
. Demnach auch etwas düster ausgefallen, immer mal wieder mit süd-amerikanischen oder orientalischen Elementen, aber überwiegend mit moderneren Melodien und Elementen. De Bandbreite stimmt auch, denn von gefühlvoll, über poppig-eingängig bis heavy ist eigentlich alles dabei. Wie schon beim Vorgänger gibt es auch dieses Mal wieder Gäste und so darf Elina Sirrala (ANGEL NATION, LEAVES' EYES) bei "Garden Of Winter" mitträllern und ein gewisser Keyboarder namens Mistheria, der schon mit Bruce Dickinson, Lance King oder Rob rock zusammenarbeitet, ein paar Keys beisteuern.
Kurzum: Wem "Furyborn" gefiel, der wird auch mit diesem gelungenen Stück Symphonic Metal mit Süd-Amerikanischen Einschlag glücklich werden. Ob man es in die Oberliga schafft, bleibt dabei aber noch abzuwarten.
---
Tracklist "Emerge":
1. You Will Breathe Again
2. Furyborn (feat. Tom Englund)
3. Like Never Before
4. Beware Of Silent Waters (feat. Mystheria)
5. Falling Again
6. Brevely Beautiful (feat. Ailyn)
7. Throw Me To The Wolves
8. I´d Give It All
9. path Of The Brave (feat. Ronnie Romero)
10. My Affliction
11. I´m You Cancer
Gesamtspielzeit: 53:37
---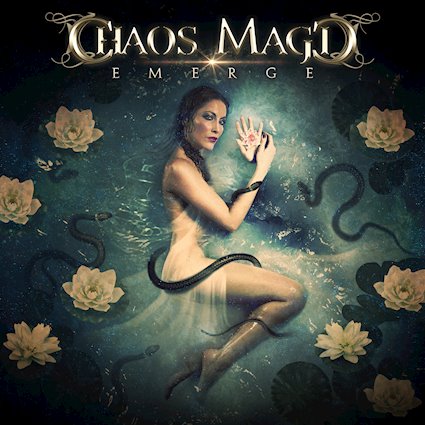 LineUp:
Caterian Nix - Vocals
Nasson - Bass
Mario Torres - Guitars
Carlos Hernández - Drums