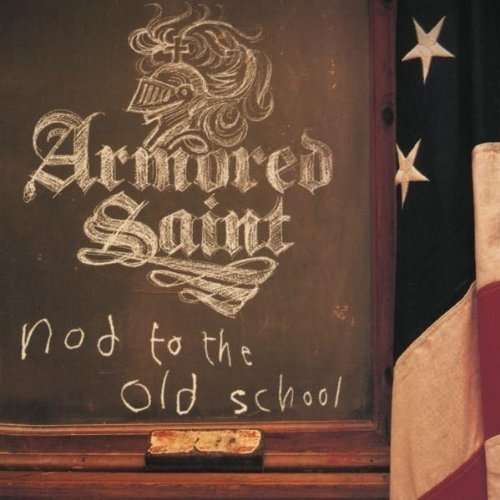 ARMORED SAINT
Nod To The Old School
(Heavy Metal)
---
Release: 2001
---
Konnten die zahlreichen Fans der amerikanischen Metal-Heroen von ARMORED SAINT bereits letztes Jahr die Korken knallen lassen, als deren Auferstehung in Form von "Revelation" offiziell wurde, so gibt es für diese Klientel nun einen weiteren Grund zum Feiern.
Die Rede ist von einer neuen Veröffentlichung namens "Nod To The Old School". Dieses Werk kann als Querschnitt über weniger bekannte Aufnahmen angesehen werden, es als "Best Of" zu titulieren, würde den Nagel somit nicht ganz auf den Kopf treffen. Auf dem Album enthalten sind nämlich hauptsächlich äußerst rare Tracks, wie 6 Demo-Aufnahmen aus den Jahren '88 und '89 (z.B. "Nothing Between The Ears", "People"), sowie sämtliche Songs der '83er EP, die da wären: "Stricken By Fate", "False Alarm" und "Lesson Well Learned". Außerdem mit von der Partie sind 2 Livemitschnitte der letztjährigen US-Tour ("After Me The Flood" und "Creepy Feelings"), neueres Material aus der "Revelation"-Phase, aber auch 3 brandneue Songs mit den Titeln "Real Swagger", "Unstable" und "Day Of The Eagle", die einmal mehr für Wohlwollen bei den Anhängern der Truppe sorgen dürften. Somit eine sicherlich interessante Veröffentlichung, die zweifelsohne die Wartezeit auf das nächste "neue" Album verkürzen wird und andererseits auch als gute Ergänzung für Sammler angesehen werden kann.
Den bei solchen Veröffentlichungen beinahe vorprogrammierten Vorwürfen der Profitgier wird in diesem Falle mit Hilfe des Seltenheitswertes der einzelnen Aufnahmen erfolgreich entgegengewirkt.
---
Tracklist "Nod To The Old School":
1. Real Swagger
2. Unstable
3. March of the Saint (2001 Version)
4. Day of the Eagle (ROBIN TROWER)
5. Never Satisfied (JUDAS PRIEST)
6. Tainted Past (2001 Acoustic Version)
7. After Me, the Flood (Live)
8. Creepy Feelings (Live)
9. Lesson Well Learned
10. False Alarm
11. On the Way
12. Stricken by Fate
13. Reign of Fire
14. Betty '79
15. People
16. Get Lost
17. Nothing Between The Ears
18. Pirates
Gesamtspielzeit: 72:18
---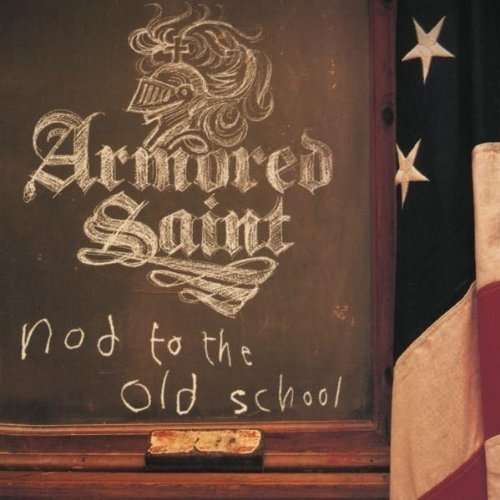 ARMORED SAINT – Nod To The Old School
LineUp:
John Bush
Joey Vera
Gonzo Sandoval
Phil Sandoval
Jeff Duncan