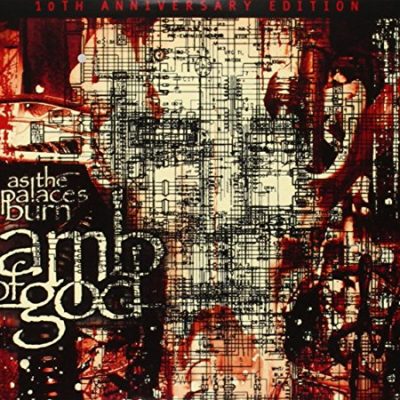 LAMB OF GOD
As The Palaces Burn
(NWOAHM)
---
Release:  2003 | 2014

---
Was soll man über dieses Meisterwerk sagen? Vor zehn Jahren haben LAMB OF GOD mit "As The Palaces Burn" einen gewaltigen Stein ins Rollen gebracht. Die Songs auf diesem Album sind durch die Bank stark, die dargebotenen Ideen revolutionär und das gesamte Songwriting mehr als nur brutal. Ein dreckiger Klumpen Metal – hart, geile Riffs und mächtige Moshparts.
Wer von dieser Band oder diesem Album noch gar nichts gehört hat, dem kann ich Songs wie "11th Hour", "Blood Junkie" oder gleich den Einstiegssong "Ruin" nur wärmstens empfehlen. Diese Mischung aus Thrash, Metal und Death Metal birgt immer wieder Überraschungen und Wendungen. Qualitätsmerkmale die so vielen Bands fehlen. Und das Beste dabei? LAMB OF GOD langweilen niemals mit technischer Frickelei. Ich würde es gerne eine Männer CD nennen, denn sie verzichtet vollständig auf sinnleeres Gelaber und startet einfach konsequent von vorne bis hinten durch. Nicht unerwähnt darf dabei das charismatische Organ von Randy Blythe bleiben. Auch hier gilt: keine Kompromisse, keine unnötigen Experimente.
Wer das Original sein Eigen nennt kann sich hinsichtlich der Soundverbesserung ein direktes Urteil bilden. Ich finde, dass hier ebenfalls beste Arbeit geleistet wurde. Alles klingt doch sehr viel wuchtiger und etwas differenzierter. Es zahlt sich aus auch diese zweite Variante von "As The Palaces Burn" zu kaufen. Als zusätzlichen Bonus hat die Band die Demos von "Ruin", "As The Palaces Burn" und "Blood Junkie" rauf gepackt. Für Sammler sicher interessant, anhören kann man sich diese Versionen nicht wirklich.
---
Tracklist "As The Palaces Burn":
1. Ruin
2. As The Palaces Burn
3. Purified
4. 11th Hour
5. For Your Malice
6. Boot Scraper
7. A Devil In God´s Country
8. In Defense Of Our Good Name
9. Blood Junkie
10. Vigil
11. Ruin (Previously Unreleased Demo)
12. As The Palaces Burn (Previously Unreleased Demo)
13. Blood Junkie (Previously Unreleased Demo)
Gesamtspielzeit: 49:00
---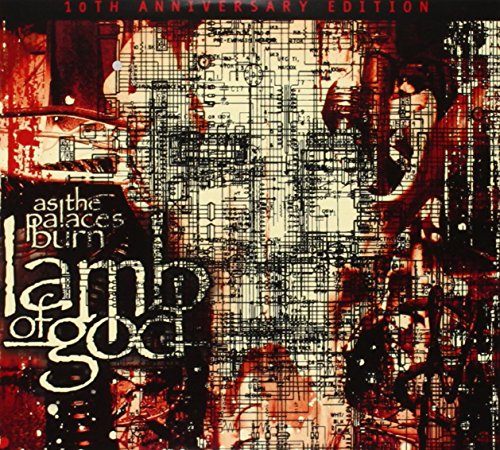 LAMB OF GOD – As The Palaces Burn
LineUp:
Randy Blythe
Willie Adler
Mark Morton
Mark Morton
Chris Adler