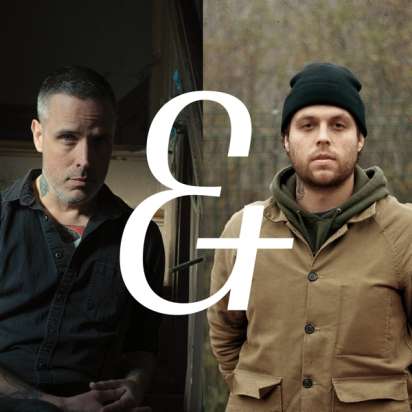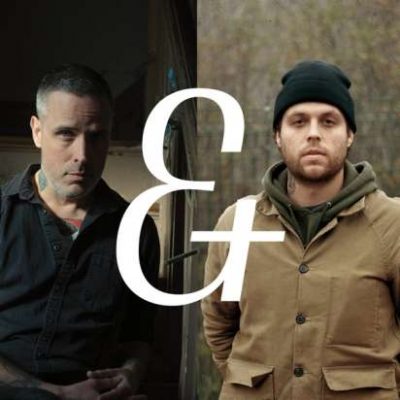 NATHAN GRAY / JESSE BARNETT
Split EP
(Singer/Songwriter | Rock | Folk)
---
Release: 2019
---
Die beiden Sänger der Hardcore Bands BOYSETSFIRE bzw. STICK TO YOUR GUNS sind ja schon länger auch als Solokünstler unterwegs. Nun haben sich NATHAN GRAY und JESSE BARNETT für eine Split EP zusammengetan, zu der die beiden jeweils drei Songs beisteuern.
Eröffnen darf den Reigen Nathan Gray, der wiedereinmal mit seiner großartigen Stimme überzeugt, die alle drei Songs trägt und auch die eine oder andere Schwäche im Songwriting vergessen lässt. Auch wenn manchmal der Pathos doch gar in den Vordergrund tritt, die textliche Tiefe macht auch das wieder wett. Nach den eher langsamen "Enough" und atmospärisch dichtem "Find Me" wird das Tempo dann ein wenig angezogen und Nathan erhebt auch mal seine Stimme in Richtung Schreien, somit erinnert der Song ein wenig an seinen Output mit THE CASTING OUT.
Die zweite Hälfte der EP bestreitet Mr. Barnett, der ja ebenfalls immer wieder für Soloausflüge wie z.B. mit TRADEWIND, abseits seiner Hauptband STICK TO YOUR GUNS zu haben ist. Letztere haben sich ja kontinuierlich einen beachtlichen Stellenwert in der Hardcoreszene erarbeitet, und füllen große Venues mit ihrem metallischen Hardcore-Punk. Umso härter seine eigentliche Band am Werke ist, desto leiser tritt ihr Frontmann auf dieser EP. "Amsterdam" ist reduziert wie zerbrechlich intoniert, bevor dann "Hang Your Love" ein wenig optimistischere Töne anschlägt, in "Stay With Me" glänzt er mit Soul in der Stimme.
Eine kleine feine EP, die hoffentlich einen Vorboten für zwei Alben darstellen soll. Das neue Album von NATHAN GRAY wurde ja schon angekündigt.
---
Tracklist "Split EP":
1. Enough
2. Find Me
3. Brighter
4. Amsterdam
5. Hang Your Love
6. Stay With Me
Gesamtspielzeit: 24:25
---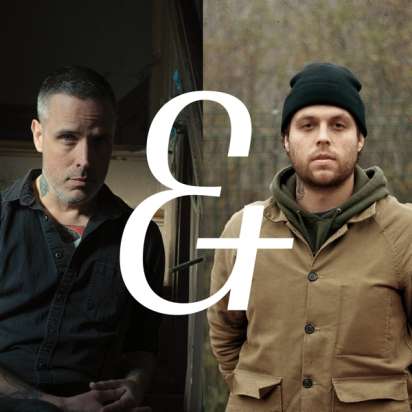 NATHAN GRAY / JESSE BARNETT – Split Ep