Seit der kurzzeitigen Auflösung im Jahre 2016 und der Reunion 2017 ist die Band aus Kalifornien (wieder) mit einem neuen Album am Start. So ist "Valley Of Death" nun das dritte Album in knapp vier Jahren. Und da liegt leider auch ein bisserl die Krux vergraben. Denn die Truppe rund um Frontmann Rob Watson überzeugt mit gewaltiger Liveenergie, gerade bei Clubshows funktioniert der wuchtige Testosteron-geschwängerte (Breakdown-) Hardcore am Besten. Auf Platte scheinen ihnen die Ideen ein wenig auszugehen, zwar finden sich alle Attribute die die Band auszeichnen in fast allen Songs wieder.
Dennoch wirkt es zumeist zu sehr nach Schema F. Der Opener und Titeltrack, "Burn", oder "Born Feet First" geraten eher austauschbar. Löbliche Ausnahmen stellen "Rock Bottom" mit Jesse Barnett von STICK TO YOUR GUNS und das metallisch galoppierende "When I Get Out" da. Sprich, hier wäre weniger wohl mehr gewesen. Besser eine "Welcome To The West Coast III"-EP als ein unausgegorenes Album.
Die gute Nachricht: LIONHEART sind in Kürze wieder in Europa unterwegs und machen am 20.11. auch in Wien halt. Die Show im Flex wird das eher maue "Valley Of Death" wohl schnell vergessen machen.
Tracklist "Valley Of Death":
1. Valley Of Death
2. Burn
3. For The Record
4. Rock Bottom (feat. Jesse Barnett)
5. When I Get Out
6. Born Feet First
7. Stories From The Gutter
8. Before I Wake (feat. Mr. Jet Black)
9. In My Skin
10. Dragging Heaven
Gesamtspielzeit: 24:29
---
http://www.facebook.com/lionheartca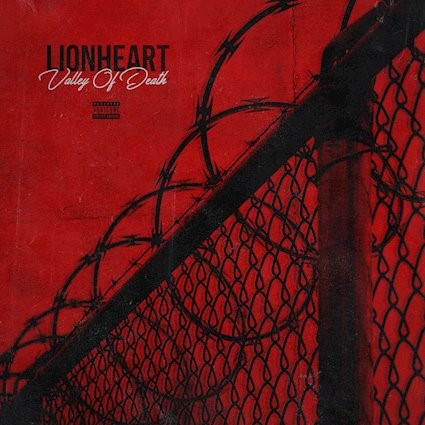 LIONHEART – Valley Of Death
LineUp
Rob Watson (Vocals)
Walle Etzel (Gitarre)
Jay Scott (Drums)
Richard Mathews (Bass)
Nick Warner (Gitarre)