Die Melodic Death Legende AT THE GATES hat mit "The Nightmare Of Being" kürzlich ihr neuestes Album angekündigt. Nun gibt es die erste Single auf die Ohren!
---
Bekanntlich erscheint "The Nightmare Of Being" bereits am 02.Juli via Century Media in aller Welt. Wer es bis dahin aber nicht mehr erwarten kann, dem spendieren die Schweden nun einen erste, brachialen Vorgeschmack.
Seht und hört "Spectre Of Extinction" hier:
Tompa Lindberg über das neue Album:
"It is always very hard to choose which song to release to the public first, especially with this album having so many layers and textures. We did feel, however, that this, the opening track of the record, represented the overall feel of the album. It has the musical depths that you would expect from an AT THE GATES track, and still carries that intensity and urgency that we have always tried to get across with our music.
For the video, it was wonderful to be able to continue the work with the mighty Patric Ullaeus, as he understands our vision with the music and is willing to go all the way to portray the song's inner dimensions. I think he did that excellently with this one and I'm very proud of the result. The lyrics deal with humanity's will and how that clashes with our consciousness, and our knowledge of our mortality. Enjoy!"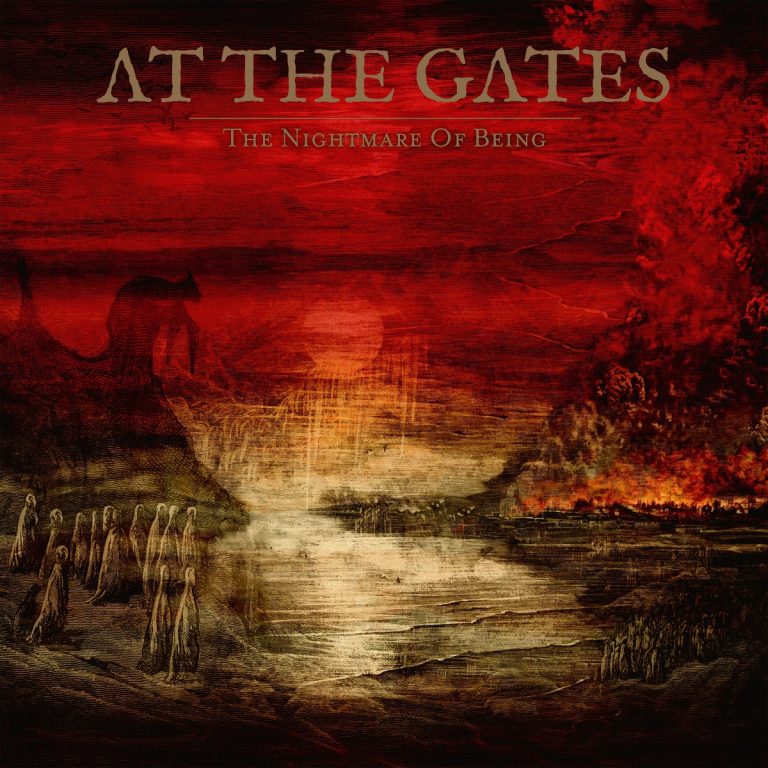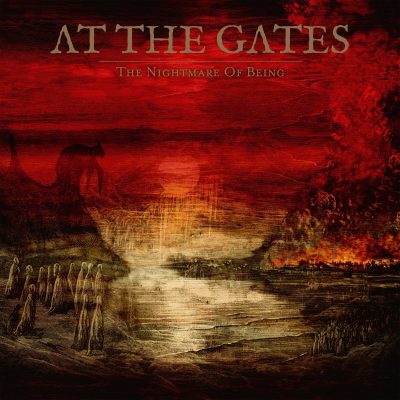 Tracklist:
1. Spectre of Extinction
2. The Paradox
3. The Nightmare of Being
4. Garden of Cyrus
5. Touched by the White Hands of Death
6. The Fall into Time
7. Cult of Salvation
8. The Abstract Enthroned
9. Cosmic Pessimism
10. Eternal Winter of Reason
"The Nightmare Of Being" will be available in the following formats:
– Ltd. Deluxe Transparent Blood Red 2LP+3CD Artbook
– Ltd. 2CD Mediabook
– Standard CD Jewelcase
– Standard LP
– Digital Album
AT THE GATES line-up:
Tomas Lindberg Redant – Vocals
Jonas Björler – Bass
Martin Larsson – Guitar
Jonas Stålhammar – Guitar
Adrian Erlandsson – Drums
---