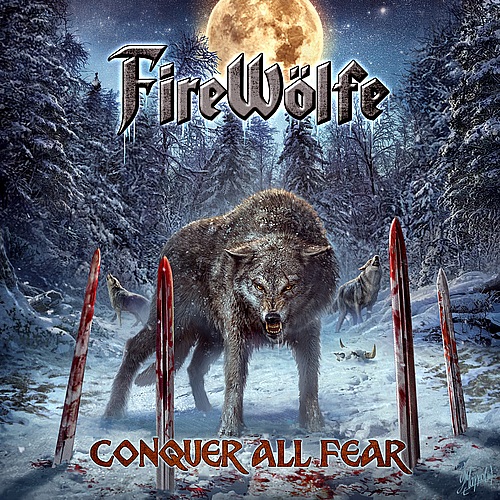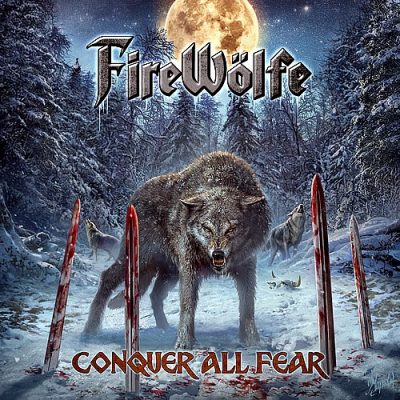 FIREWÖLFE
Conquer All Fear
(Hard Rock | Melodic Metal)
---
Release: 19.11.2021
---
Ich persönlich, kann mich mit dem Bandnamen immer noch nicht richtig anfreunden, aber mit der Musik dagegen, ging es seit dem Debut 2011 und dem grandiosen "We Rule The Night" (2014) sehr schnell mit einer Freundschaft. 7 Jahre sind jetzt ins Land gezogen, bis jetzt ein neues Werk von den feurigen Vierbeinern ins Regal kommt. Das hat auch seine Gründe. Sänger David DeFolt entschloss sich 22015 als erster die Band zu verlassen und schneller als man den Bandnamen sagen konnte, bildeten nur mehr Gitarrist Nick Layton und Bassist Bobby Ferkovich den kläglichen rRest der Combo. Bis auf den Sänger wurden schnell Ersätze gefunden. Erst 2021 gab man den anderen den Tipp sich Mal Freddy Krumins reinzuziehen. . Krumins war Sänger auf James Byrd's "Atlantis Rising" Album und man wurde sich schnell einig, dass er das Mikro übernehmen soll. Krumins hört sich zwar etwas höher an als sein Vorgänger, aber er fügt sich ansonsten beim neuen Material ziemlich gut ein. "Vicious As A Viper" legt dann auch gleich ordentlich los und mit "Pedal To The Metal" und dem Titeltrack kann FIREWÖLFE ordentlich nachlegen und das Anfangstempo halten.
Leider gilt das aber nur für das Tempo, denn an Abwechslung und Songs die ein Hit werden könnten, oder zumindestens länger im Gedächtnis bleiben , krankt es erheblich.
Dennoch ist ein sauberes Hardrock Album entstanden, dass man sich gerne Mal zwischendurch reinziehen kann. Highlights wie auf den beiden Vorgängern, wird man aber leider vergeblich suchen.
---
Tracklist "Conquer All Fear":
1. Vicious as The Viper
2. Pedal To Metal
3. Conquer all Fear
4. Swallow My Pride
5. Candle In The Dark
6. Wages Of Sin
7. Black And Gold
8. Keep The Hounds At Bay
9. Magic
10. Method To The Madness
11. Breakin Out (CD Bonus Track)
Gesamtspielzeit: 45:01
---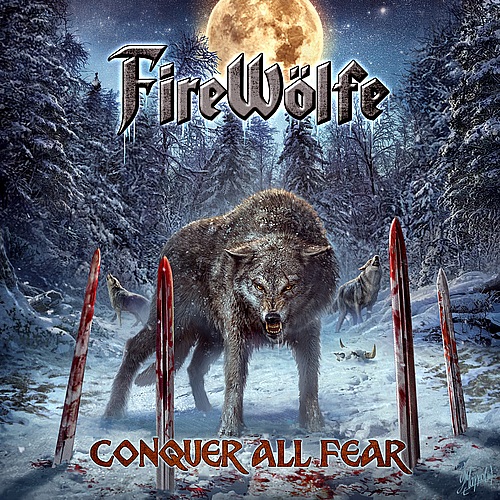 FIREWÖLFE – Conquer All Fear
LineUp:
Freddy Krumins - Gesang
Nick Layton - Gitarre
Michael David - Gitarre
Bobby Ferkovich - Bass
Marco Bicca - Schlagzeug