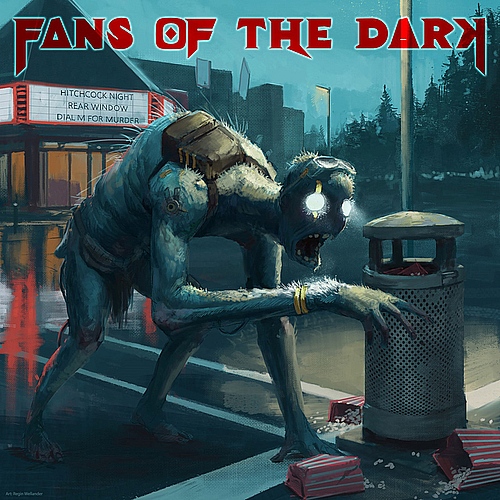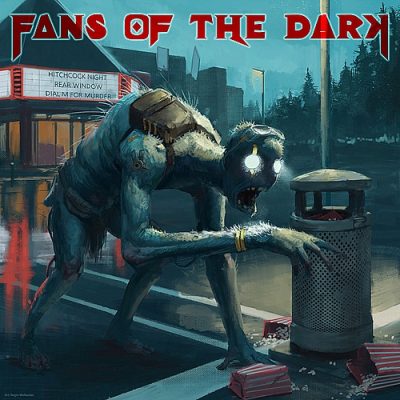 FANS OF THE DARK
Albumtitel
(Melodic Rock | AOR)
---
Release: 05.11.2021
---
Get ready for a fantastic ride!
Frontiers Records
Wieder einmal habe ich mich durch den Bandnamen und auch dem Aussehen eines Bandlogos täuschen lassen. Bei den vier Schweden von FANS OF THE DARK, handelt es sich nicht um eine weitere "so ähnlich wie IRON MAIDEN" Band. Nein, auf dem Debüt wird einem ganz anständiger Melodic Rock geboten. Nimmt man sich die Tracklist zur Brust, sieht man aber schnell, dass die Mitglieder der Band auf finstere Zeitgenossen, Monster und diverse andere bekannte Charaktere aus Büchern, und Filmen stehen. So tummeln sich das Gespenst aus Canterville, Stephen Kings (oder Richard Bachmanns) "Running Man", diverse Zombies, das Fenster zum Hof, oder die tödliche Mutter als Hitchcock Abwandlungen auf dem vorliegenden Album.
Musikalisch wird, wie bereits erwähnt, sehr eingängiger bis teilweise aber auch eher schwacher AOR/Melodic Rock geboten. Auf der starken Seite wären da "The Ghost Of Canterville", "Escape From Hell" oder auch "The Running Man" zu nenen, eher schwächer dagegen fallen Nummern wie "The Rear Window" oder "Zombies In My Class" aus.
Trotz Täuschung wurde ich dennoch knappe 45 Minuten ganz gut unterhalten. Für Freunde des AORs mit Hang zum Gruseligen, ist "Fans Of The Dark" ein ganz guter Happen für Zwischendurch.
---
Tracklist "Fans Of The Dark":
1. The Ghost Of Canterville
2. Escape From Hell
3. The Running Man
4. Dial Mom For Murder
5. Life Kills
6. Rear Window
7. The Foreigner
8. Zombies In My Class
Gesamtspielzeit: 44:55
---
www.facebook.com/fansofthedark
www.instagram.com/fansofthedarkband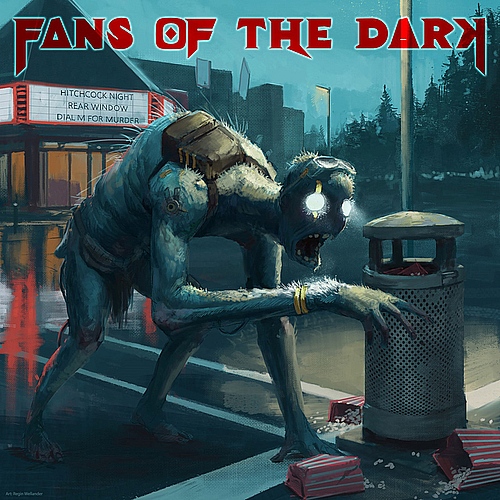 FANS OF THE DARK – Fans Of The Dark
LineUp:
Alex Falk (Vocals)
Oscar Bromvall (Guitar)
Robert Majd (Bass)
Freddie Allen (Drums)