Die Power Metal-Krieger GLORYHAMMER haben den Sternenhimmel angehoben, um die neue digitale Single "Fly Away" zu veröffentlichen. Nach der Veröffentlichung des Chartstürmers "Legends From Beyond The Galactic Terrorvortex" und Auftritten auf allen großen Metal-Festivals, macht sich die Band erneut auf den Weg, um das Universum zu durchqueren.
---
Der Song beginnt mit einer fesselnden Storyline, funkelnden Keys und schnellen Gitarren und gibt einen Vorgeschmack auf alles, was es in diesem interstellaren Kraftwerk zu entdecken gibt!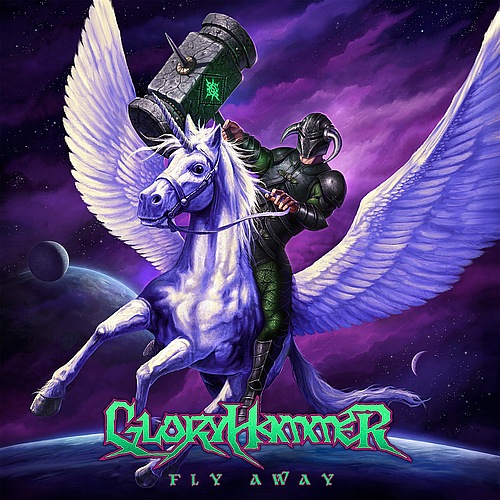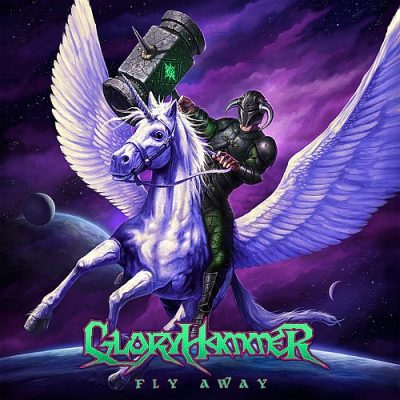 Außerdem kündigt GLORYHAMMER stolz ihre "Fly Away"-Tour durch Großbritannien und Irland an, bei der auch Brothers Of Metal und Arion mit von der Partie sein werden! Die Band wird im September auf Tour gehen, direkt nach ihrer Europatour mit Warkings und Elvenking diesen Sommer. Der Vorverkauf für die UK und Irland Tour beginnt am 3. Mai 2022 um 10:00 AM BST.
Die Band kommentiert:
"Mighty warriors of the galaxy! We are thrilled to present to you the next exciting chapter in the eternal saga of Gloryhammer, with our new song "Fly Away". Prepare to join us once more in fighting the dark forces of Zargothrax… for the eternal glory of Dundee!"
Interdimensional Hammer Quest Tour
w/ Warkings, Elvenking
04.06.22 PL – Wroclaw / Zaklete Rewiry w/ Warkings & Elvenking *rescheduled*
05.06.22 CZ – Plzen / Metalfest
06.06.22 AT – Worgl / Komma w/ Warkings & Elvenking *rescheduled*
07.06.22 DE – Kaiserslautern / Kammgarn w/ Warkings & Elvenking *rescheduled*
09.06.22 AT – Nickelsdorf / Nova Rock
10.06.22 CH – Interlaken / Greenfield Festival
11.06.22 NL – Leeuwarden / Into The Grave Festival
13.06.22 DE – Munster / Sputnikhalle w/ Warkings & Elvenking *new*
15.06.22 DK – Copenhagen / Copenhell
17.06.22 BE – Dessel / Graspop Metal Meeting
18.06.22 DE – Cologne / Live Music Hall w/ Warkings & Elvenking *rescheduled*
19.06.22 DE – Lindau / Club Vaudeville w/ Warkings & Elvenking
*new*
21.06.22 DE – Nuremberg / Hirsch w/ Warkings & Elvenking
*new*
22.06.22 SI – Ljubljana / Kino Siska w/ Warkings & Elvenking *new*
23.06.22 IT – Natz / Alpenflair
25.06.22 FR – Clisson / Hellfest
GLORYHAMMER are:
Angus McFife, Crown Prince of Fife – Vocals
Ser Proletius, Grand Master of the Deathknights of Crail – Guitars
The Hootsman, Astral Demigod of Unst – Bass
Zargothrax, Dark Emperor of Dundee – Keyboards
Ralathor, the Mysterious Submarine Commander of Cowdenbeath – Drums
---
---