IN FLAMES repräsentieren das Beste des Metal – Vergangenheit, Gegenwart und Zukunft. Als Architekten der New Wave of Swedish Death Metal und innovative Verfechter von Groove und Melodie sind die Kunstfertigkeit und der Einfluss der Band unbestreitbar. Heute teilt die Band Neuigkeiten mit, auf die die Fans sehnsüchtig gewartet haben.
---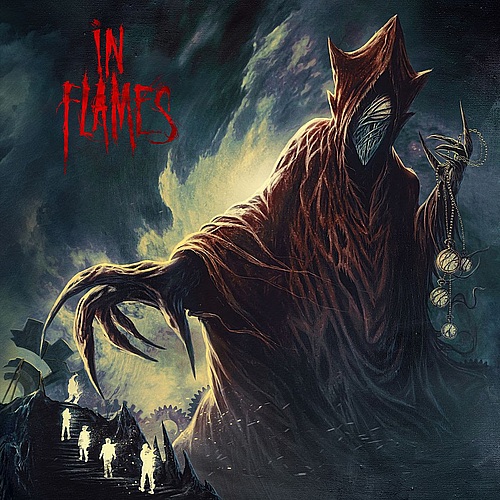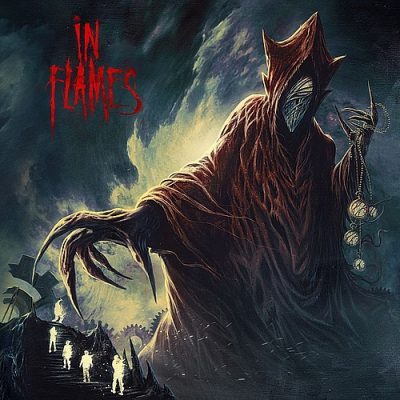 Das vierzehnte Studioalbum von In Flames, Foregone, erscheint am 10. Februar 2023 über Nuclear Blast. Vorbestellen könnt ihr es hier:
https://inflames.bfan.link/foregone-newalbum.ema
Frontman Anders Fridénerzählt: "Going into the Foregone sessions, we wanted to make a record that was heavily guitar-driven, and that had a strong foundation between the bass and drums. We still approached our songwriting the same way, as we always have, as a juxtaposition between melody and aggression. That's the DNA of our music. From the lyrical end of things, there was no shortage of inspiration to draw from, especially the concept of time.
HHumanity as a whole was forced to slow down and take breather. In that break, many of us spent time evaluating and reprioritizing. Time is a constant, but what do we do with it and how we perceive it varies. Especially now looking at where the world seems to be headed faster than ever before.
It's crazy that after everything we are still here and on our fourteenth album. I feel that we've found a great balance between the past, the present and the future with Forgone. This is a new era of In Flames!"
Der Visualizer wurde von Oleg Rooz erstellt. Der ukrainische Grafikdesigner nutzte bahnbrechende KI-Technologie, um das Bildmaterial zu erstellen. Als eine der ersten Bands, die für ein Musikvideo auf KI setzen, bleiben In Flames auf dem neuesten Stand.
"I thought that everything we've been through these past few years would be a reminder that life is precious, and that time is not on our side," offers Fridén. "Unfortunately, I feel that we've woken up in a world that's more hostile and bleak than ever before. The clock is ticking and the countdown has begun…"
Foregone also features artwork designed by Blake Armstrong.
Tracklist "Foregone":
1. The Beginning Of All Things That Will End
2. State Of Slow Decay
3. Meet Your Maker
4. Bleeding Out
5. Foregone Pt. 1
6. Foregone Pt. 2
7. Pure Light Of Mind
8. The Great Deceiver
9. In The Dark
10. A Dialogue in b Flat Minor
11. Cynosure
12. End The Transmission
IN FLAMES European Tour 2022
w/ AT THE GATES, IMMINENCE and ORBIT CULTURE
12.11. EE Tallinn – Helitehas
13.11. LV Riga – Palladium
15.11. PL Katowice – Mck
16.11. CZ Prague – Mala Sportovni Hala
20.11. UK London – O2 Academy Brixton
21.11. LU Esch-Sur-Alzette – Rockhal
22.11. FR Strasbourg – La Laiterie
23.11. FR Paris – Bataclan
25.11. ES Bilbao – Santana 27
26.11. ES Madrid – Riviera
27.11. ES Barcelona – Razzmatazz
28.11. FR Lyon – Transbo
30.11. CH Zurich – Samsung Hall
01.12. IT Milan – Alcatraz
02.12. AT Vienna – Gasometer
03.12. DE Leipzig – Haus Auensee
04.12. DE Cologne – Palladium
06.12. NL Tilburg – 013
07.12. BE Bruessels – AB
08.12. DE Wiesbaden – Schlachthof
09.12. DE Hamburg – Edel Optics Arena
10.12. DK Copenhagen – Store Vega
11.12. NL Oslo – Spektrum
14.12. FI Helsinki – Ice Hall
16.12. SE Stockholm – Hovet
17.12. SE Gothenburg – Scandinavium
IN FLAMES are
Anders Fridén | Vocals
Björn Gelotte | Guitar / Vocals
Chris Broderick | Guitar
Tanner Wayne | Drums
Bryce Paul | Bass
---
Band-Links: