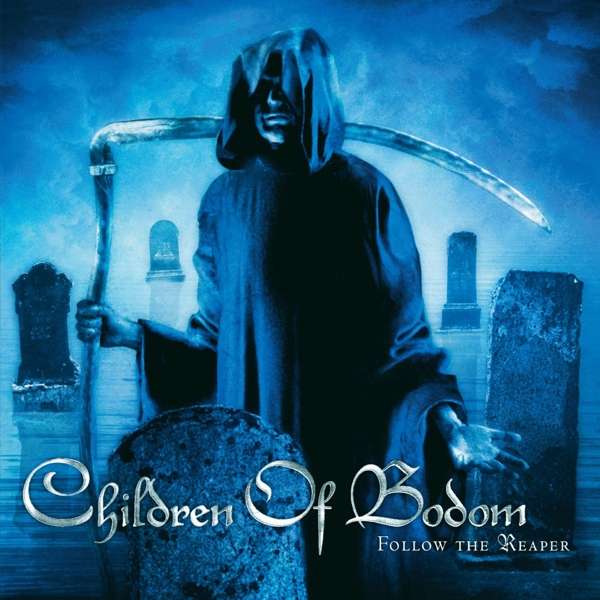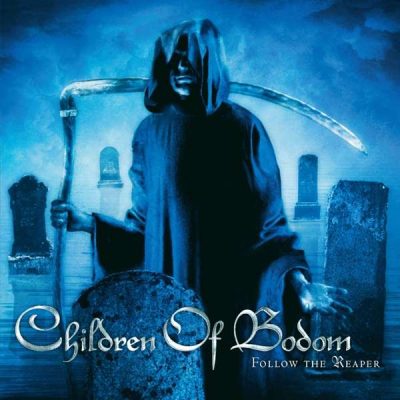 CHILDREN OF BODOM
Follow The Reaper
(Melodic Death Metal)
---
Release: 30.10.2000
---
I believe in Armageddon
I've been baptized in alcohol
I'm embodiment of Antichrist
I'm living for my own demise
Hate Me!
Also, wir hätten hier zum einen das Bandmaskottchen "The Reaper" auf dem Cover, in der beinahe selben Pose wie immer, das diesmal in dunklem Blau
gehalten wird, und zum anderen als ersten Track "Follow The Reaper", der in seiner Spielart an die beiden superben Vorgängeralben anknüpft. Man
könnte sich dabei fast denken, die Finnen hätten alles beim Alten belassen, halt nun das Ganze in Blau. Eigentlich kein echter Grund, sich diesen Output zulegen, oder?
Weit gefehlt, denn schon Song 2 "Bodom After Midnight" zeigt, daß die Jungs einen weiteren Schritt nach vorne gemacht haben, denn das Ganze ist trotz dem CHILDREN OF BODOM Nackenbrechertempo ,samt herrlichen Gitarrensoli Marke Speedstroker, sehr melodiös ausgefallen und beim nächsten Titel wird sogar ein Thrashriff aus der Klampfe gefeuert und der Song bleibt immer noch melodisch. Für mich stimmt hier einfach alles, vom aggressiven Gesang über ein treibendes Keyboard hin zu einer Produktion, die soundmäßig die Rawness der CD unterstreicht.
Weiter Anspieltipps auf "Follow The Reaper" sind : "Hate Me!", "Northern Comfort" und der Bonustrack "Hellion". Nur eine Bitte habe ich für den  nächsten Release : Der Running Joke mit ein und dem selben Cover hatten schon IRON MAIDEN. Macht mal was neues!
---
Tracklist "Follow The Reaper":
1. Follow the Reaper
2. Bodom After Midnight
3. Children of Decadence
4. Everytime I Die
5. Mask of Sanity
6. Taste of My Scythe
7. Hate Me!
8. Northern Comfort
9. Kissing the Shadows
Gesamtspielzeit: 38:11
---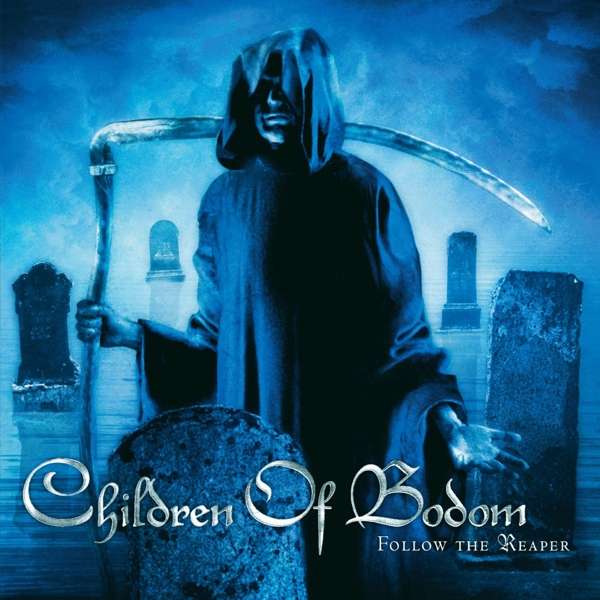 CHILDREN OF BODOM – Follow The Reaper
LineUp:
Alexi Laiho (Vocals / Guitar)
Janne Warman (Keys)
Henkka Blacksmith (Bass)
Jaska J-COB Raatikainen (Drums)
Alexander Kuoppala (Guitar)