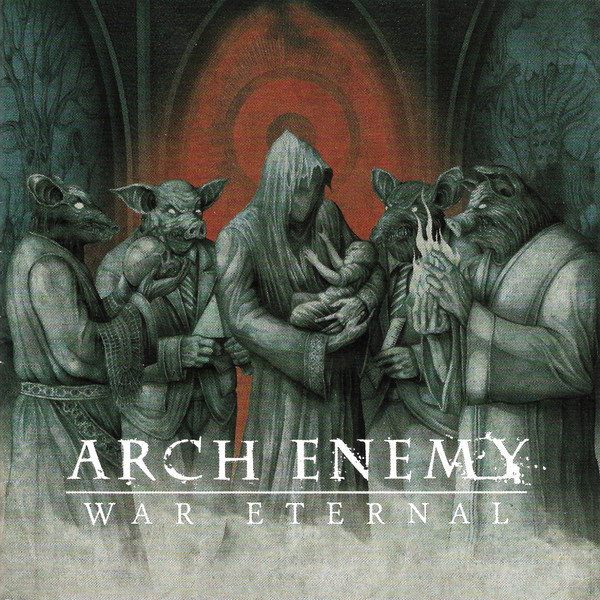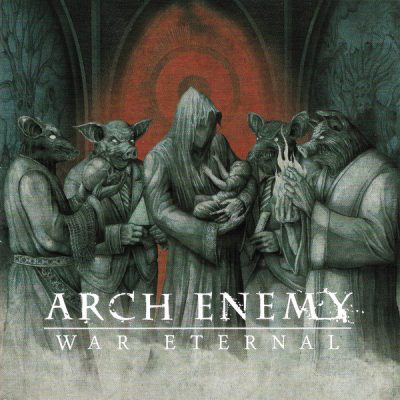 ARCH ENEMY
War Eternal
(Melodic Death Metal)
---
Release: 2014
---
secrets can't be unlearned
silence can't be unheard…
knowledge is burden,power is onus,
as the pages burn!
As The Pages Burn
Bereits im März 2014 gab die Band die Trennung von Angela Gossow bekannt. Nach 13 Jahren räumte sie ihre Position als Frontfrau, um die Fackel an Alissa White-Gluz (vorher THE AGONIST) weiterzugeben. Bereits im Frühjahr 2012 hatte Christopher Amott die Band verlassen und wurde durch Nick Cordle (vorher ARSIS) ersetzt. Für beide sind die Fußstapfen, in die sie treten, groß, doch Bandgründer Michael Amott zweifelt nicht daran, dass sie dies schaffen werden. Denn: "Alissa und Nick haben definitiv eine Menge Talent und Enthusiasmus in die Band eingebracht."
Das neue Album "War Eternal" beginnt so, wie wir uns ein ARCH ENEMY-Produkt vorstellen. Ein düsteres Intro leitet das neue Machwerk ein bevor es mit "Never Forgive, Never Forget", einem brachial schnellen Track richtig loslegt. Schnell offenbart sich dem Hörer hier das Können der neuen Frontfrau. Mit ihrem erbarmungslosen Brüllen, grausamen Krächzen und einmaligen Aussehen setzt Alissa ein Zeichen als Frau, die bereit ist die Welt zu erobern. Einziger Wehrmutstropfen aus meiner Sicht, dass Alissas Stimme noch nicht die Tiefe und abgerundete Härte besitzt, wie wir das von Angela gewohnt waren.
Mit seinen 13 Tracks erweist sich "War Eternal" als definitives ARCH ENEMY-Album. Es ist sowohl ein nostalgischer Wink an die Vergangenheit ("Never Forgive, Never Forget", "No More Regrets"), als auch ein atemberaubendes Beispiel dafür, welche Möglichkeiten die Zukunft birgt ("Down To Nothing", "Time Is Black"). In gewohnter Art und Weise hämmern sich Erlandssons Drums in unsere Köpfe, lassen uns Amotts und Cordles wilde Riffs und harte Soli die Ohren klingen. Für jeden ARCH ENEMY-Anhänger, aber auch jeden anderen Verfechter des Melodic Death Metal, der das Alte schätzt und vor dem Neuen keine Angst hat – ein Muss! Und wem die 13 Tracks nicht reichen, der greife einfach zur Limited Edition.
Autor: Todo
---
Tracklist "Will To Power":
1. Tempore Nihil Sanat (Prelude In F Minor)
2. Never Forgive, Never Forget
3. War Eternal
4. As The Pages Burn
5. No More Regrets
6. You Will Know My Name
7. Graveyard Of Dreams
8. Stolen Life
9. Time Is Black
10. On And On
11. Avalanche
12. Down To Nothing
13. Not Long For This World
Gesamtspielzeit: 47:32

---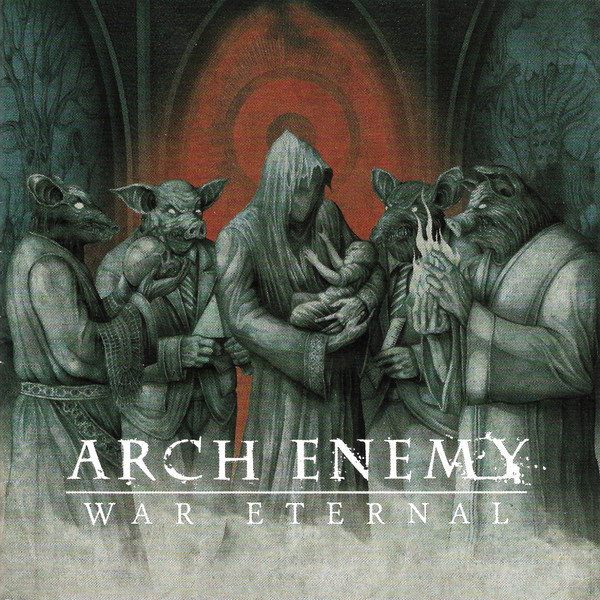 LineUp:
Alissa White-Gluz
Michael Amott
Nick Cordle
Sharlee D'Angelo
Daniel Erlandsson