I wanted to create my own fantasy universe
Besides AVANTASIA and AYREON, the solo-project of norwegian musician Marius Danielsen called THE LEGEND OF VALLEY DOOM, can be called as the greatest and most ambitious Metal Opera project! With many singers and musicians from around the world, Marius created an epic and satisfiying Fantasy story and great Power Metal songs.

---
I wrote the first song "The Legend of Valley Doom" in 2005 when I was 17 years oldMarius
---
Hi Marius, thank you for your time for answering this interview and congratulations to this awesome record! What else is going on at the moment in your life?
Thank you so much! At the moment I am writing the answers for this interview with my newborn baby Princess Emilia in my arms. Other than that I am doing a lot of studio to fill my spare time. Guest vocals, mixing and mastering jobs etc.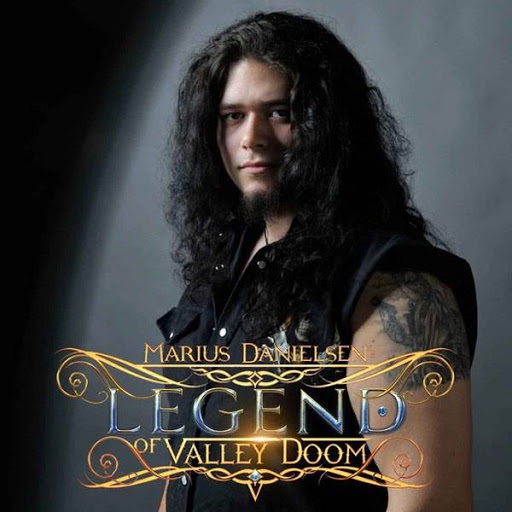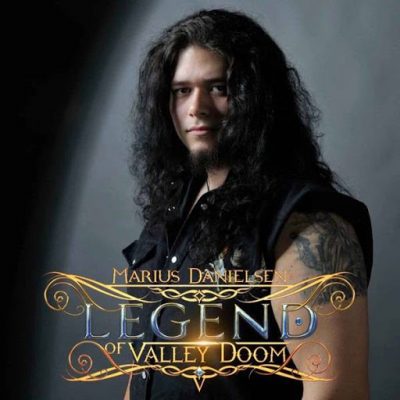 How hard was it to get this huge project together? I mean, there are crazy times with all that Covid-thing going on. And on the other hand, you had some big changes in your life with your marriage and becoming a father (congratulation and all the best for that!)…
Thanks! It is very hard to do such a project, and you always need to keep in control of every little detail. If not, then there will be chaos. And of course, you will need to be dedicated and put money into the project every month of the year!
What was the hardest and what the best part for you of the whole process of creating "Legend Valley Doom"?

The hardest part of the whole project is to make the music and lyrics be one and to be able to tell the story as good as possible, but it is also the most rewarding part of the whole process. The songs need to reflect what happens in the story, and the singers must fit the story and the parts perfectly.
RHAPSODY perfectioned storytelling and Power Metal with their early records
Marius
I first heard about this project, when the second "Valley Of Doom"-part was released. My first thought was: This is how the next AVANTASIA record after "The Metal Opera Pt.2" should have sounded! Was that kind of your intention? Like: If Tobias Sammet doesn´t do it, I will!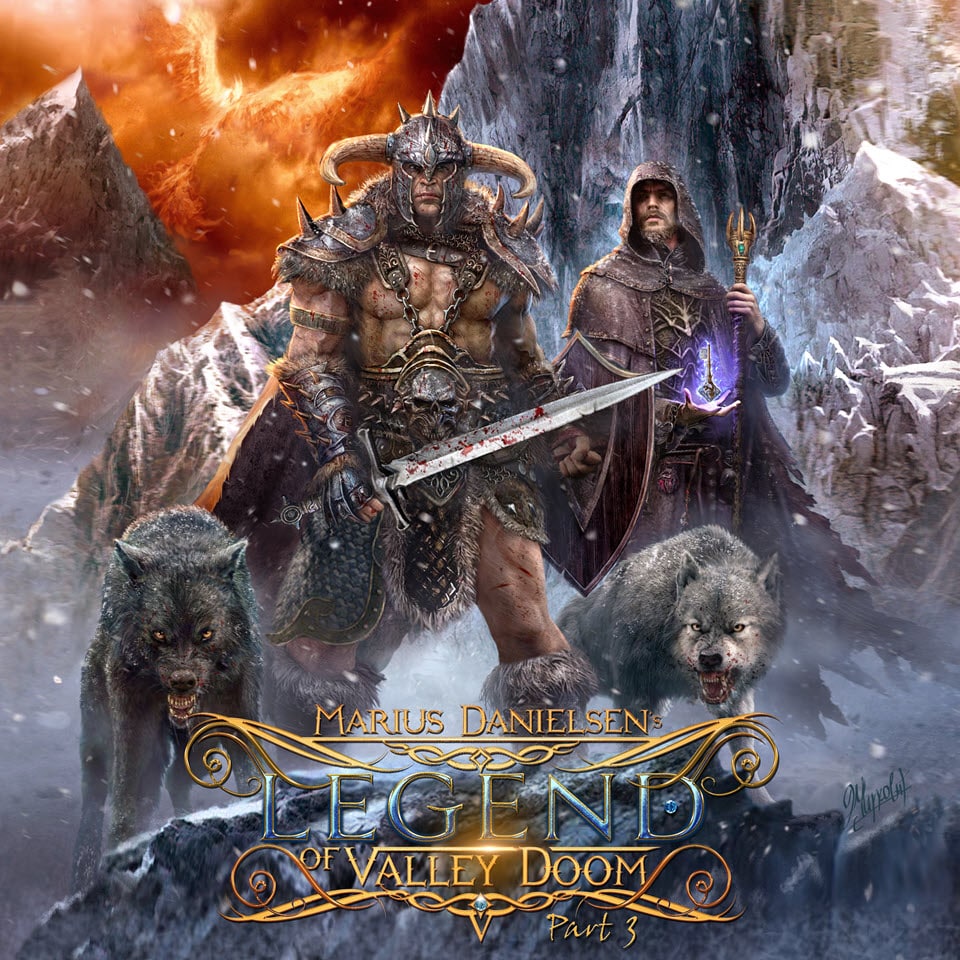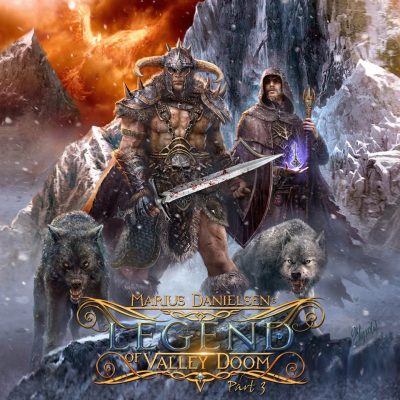 My favourite genre of music is Power Metal, and the best Power Metal came out around 1997-2005. I would never want to change that sound, because it was perfection. So, my music might sound a bit like early AVANTASIA and RHAPSODY.
I mean, there are a few Metal Operas out there now, but most of them try to change things a little bit and go into other directions, but I think this kind of music fits best with an epic fantasy story. Speaking of the story. How came the idea for this one? And did you had the whole master plan from the beginning, or did id grow with every record?
RHAPSODY perfectioned storytelling and Power Metal with their early records, so that's how I wanted to do my albums as well. It all started when I had seen the Lord of the Rings movies and wanted to create my own fantasy universe. When I saw Iron Maiden live and the Clansman backdrop appeared with William Wallace on it, I knew I could tell a fantasy story with Metal music. So, I wrote the first song "The Legend of Valley Doom" in 2005 when I was 17 years old. The story developed over the years, but most of it was set when the first album came out in 2015. I even used a 12 year old song on Part 3. March Into the Storm was written by my brother and me in 2009. Tower of Knowledge from Part 2 was written in 2010. Half of Part 1 was written between 2005-2009. I never found suitable people to create a band for my music back in those days, and played in other bands instead. So, in 2013 I decided to just do it as a solo project and get people from around the world involved through the internet.
I know, this is more a question for the end of the interview, but I guess many people want to know, is this project now done or will we get more Metal Operas from you?
I am not done telling epic fantasy stories, so never say never ?
Why did you use your name for the project instead of a band- or project name?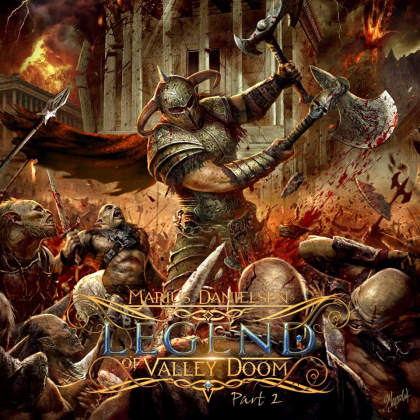 I was thinking about releasing it under the name LEGEND OF VALLEY DOOM, but since it was a solo project, and I wanted to be able to build a career from this, I used my name. I have started a live band for the project now though, and we use LEGEND OF VALLEY DOOM as the band name.
Was there something different, besides the pandemic situation, when you created the third part? I mean, could you benefit from former experiences or maybe mistakes?

I worked in the same way, but my skills with recording has grown over the years. So production wise I think I've become better with each album. I also think I can get the music to reflect the feelings of each lyric better these days. So, my song writing has developed since I started.
How can people get deeper into that story besides the lyrics? Did you ever think about a book, comic or something like that?

I did a comic book for Part 1 a few years ago. It sold out very quickly, but I am thinking about doing one for the whole trilogy. I also have a dream of an 80s inspired cartoon mini series, but that costs an insane amount of money, haha.
Arjen (Lucassen from AYREON) always says, after a release of such a big project-album, he is completely empty and needs some time to recharge. How do you feel now after the release of "The Legend Of Valley Doom Pt. 3" – do you have already new ideas?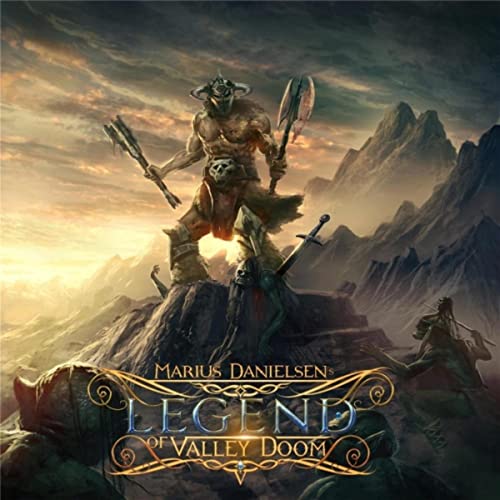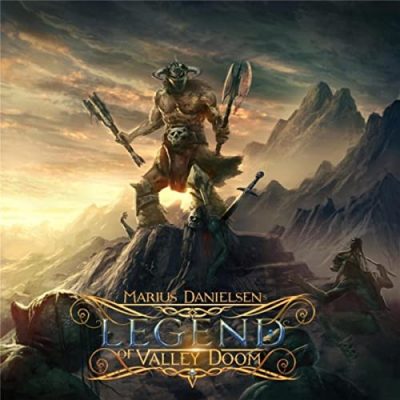 I can understand that. I had these feelings after Part 1, Part 2 and Part 3, but it only takes a few weeks and I am back at it. I have many complete songs for other projects already that I wrote this year.
For this project you had a lot of great singers. Some are very famous; some are not so well known. How did you pick the singers for the parts? And I guess there were maybe some singers you wanted for this project, but it didn´t work?

I love how my songs turn out when the singers add their voices on them. Some of the singers have been on all three records and their character needs to be there for the story, while others I can choose a bit freely. On the last song I wanted to cram in as many of the singers from Part 1 and Part 2 as a little throwback to the old albums. So, while the list is a bit long, many of the singers on the last song just appears on a few lines. For singers I never was able to convince, I would have loved to have Tobias Sammet and Bruce Dickinson on board one day!
Of Course, Tobi would be a great joice. Hope you can do that some day!
The biggest surprise was John Rhys-Davis. What can you tell me about the idea of having the famous actor of Gimli on your record?
I met him at Comic Con in London in 2017, and my mission was to show him Part 1 and talk about my project with him. Suddenly he sat at his signing table all alone, and I ran towards him with my CD in hand. We talked for maybe half an hour, and the conversation ended with him giving me his manager's email. We then started talking together to do something for Part 2, but because of scheduling issues, it was impossible. "Thanks to" covid, he made a home studio last year, which made the scheduling much easier. So, I got a phone call from the man himself last summer. He was in the studio singing and recording for me! It was amazing!
You always interact with your fans on Social Media. Not much musicians do that that much. How important is the direct interaction for you?
For me it is important to be there for the people who are interested in my music. I also love to read what everyone thinks. At least the positive ones, haha.
I heard, you started your career as a musician, after you visited an IRON MAIDEN Concert. With Raphael Mendes, you have a great singer in you project, who can easily confound with Bruce Dickinson. It would be great to see you two in another project. How did you find him, and did you already talk about future projects?

I had a character named Arigo the Wise on Part 1 which was portraited by Artur Almeida from Attick Demons. He also has a Bruce Dickinson-like voice. For Part 2 he was not available, so I searched around for someone who could be a replacement of the character but with the same voice. And there he was. A very unknown Brazilian who had put out a couple of IRON MAIDEN cover songs. So, Raphael sang on many songs on Part 2, and also did some choirs in 2017. Around 2019 I think, he blew up on the Internet. And now he has become an Internet phenomenon! I am glad he had time to do the last part of the saga. His character actually sacrificed himself during the song "Bane Of Lord Cremortius", so if he would come back it would either be as a ghost or in a prequel. But everything is possible!
Can you also tell me what is going on with EUNOMIA and DARKEST SINS now?
The next EUNOMIA album is almost done, and I am going to mix and master it. Only the drums are left to record, and they will be done next month. So, it is not that far away! For Darkest Sins we have about 3-4 unreleased songs. I hope we can do another album one day. All members of DARKEST SINS play in my LEGEND OF VALLEY DOOM live band, so it is just a matter of having time!
What bands and records (old and new) are you listening to at the moment?
I recently revisited some old Rhapsody, Fairyland, Dark Moor albums, and also have played some Veonity, Majestica and other epic newer bands!
What would Marius Danielsen work, if not something with metal or music?
I am working as a teacher for 5th-7th graders. I teach music and English.
When do you think some of the Valley Doom songs will be played live?
As soon as that damn covid-19 is over, we will get together again and book some live shows. We did two in 2019 and one in 2020. I hope we can hit the festival stages and venues around the world at one point!
Thank you very much for your time. Is there anything you want to tell our readers and your fans?
– Subscribe to my YouTube channel!
https://www.youtube.com/c/mariusdanielsen
---