Drei Jahre nach ihrem letzten und hochgelobten Album Purgatorio kehren die Göteborger Metaller MANIMAL am 8. Oktober 2021 mit ihrem brandneuen Studioalbum Armageddon über das deutsche Powerhouse-Label AFM Records zurück.
---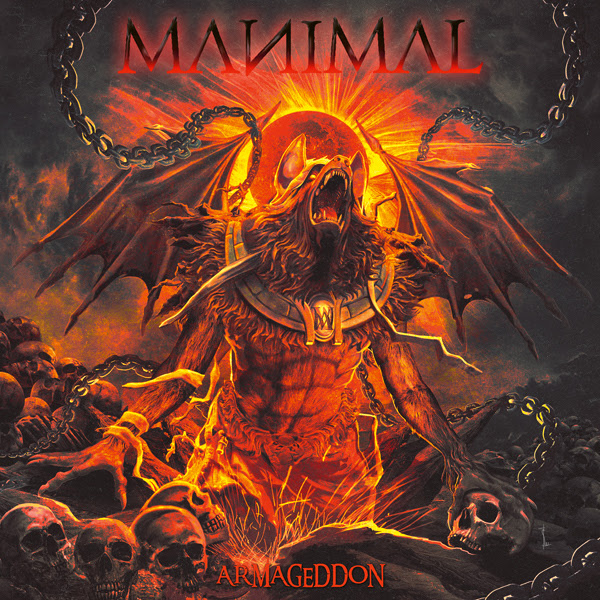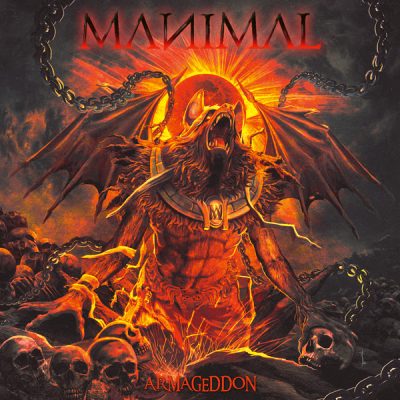 Trotz der Treue der Band zu traditionellen Heavy Metal-Einflüssen war Purgatorio ein Paradebeispiel für modernen und zukunftsweisenden Power Metal, der sich durch musikalischen Enthusiasmus, außergewöhnliches Talent und neue Ideen auszeichnete. Wie von einer Band zu erwarten, die Judas Priest, King Diamond und Queensrÿche als Haupteinflüsse auf ihren Sound nennt, ist MANIMALs neues Album eine energiegeladene, unverblümte Hommage an die Musik, die sie in den letzten 20 Jahren inspiriert hat.
Doch MANIMAL "nur" als Power Metal-Band zu bezeichnen, ist laut Sänger Samuel Nyman weit gefehlt. "Wir sind mehr als Power Metal. Es war unser Label, das Manimal mit unserem ersten Album in die Power-Metal-Kategorie gesteckt hat, und wir verstehen das vollkommen, denn sie mussten uns in ein Genre stecken, um die Leute zu leiten. Power Metal sind für mich Bands wie Helloween, Gamma Ray und Stratovarius; sie haben mehr Uptempo-Songs, mehr Gesangsharmonien. Sicher, Manimal hat Power-Metal-Elemente, aber wir sind kein reiner Power-Metal. Wir sind mehr als das, und ich denke, das neue Album ist das perfekte Beispiel dafür."
Jede Single, die für die Veröffentlichung von Armageddon markiert ist, beweist das. Nach den bereits veröffentlichten Singles "Forged In Metal" und "The Inevitable End", haben MANIMAL heute den epischen Titeltrack des Albums veröffentlicht! Seht euch hier das offizielle Musikvideo zu Armageddon an:
Die Band kommentiert
"We have been making music together for so many years now that I can almost hear by the way he's playing how he wants me to deliver the vocals. It's not very often that we disagree in the songwriting process.
I'm really proud we've managed to create yet another great album together. And it's been a team effort. All four of us have put so much soul and effort into everything from song writing to recording, with the result of a really heavy and all through awesome sounding album without any fillers what so ever. The fans of our previous works will not be disappointed."
Armageddon Tracklist:
01. Burn In Hell
02. Armageddon
03. Slaves Of Babylon
04. Forged In Metal
05. Chains Of Fury
06. Evil Soul
07. Path To The Unknown
08. Master Of Pain
09. Insanity
10. The Inevitable End
---