Nach mehr als zehn Jahren werden DAWN OF SOLACE, das Side-Project von WOLFHEART Mastermind Tuomas Saukkonen, endlich ein neues Album veröffentlichen. Jetzt hat das Duo erste Infos dazu bekannt gegeben und auch gleich eine Single veröffentlicht.

---
Am 24. Januar 2020, mehr als ein Jahrzehnt nach dem Vorgänger "The Darkness", meldete sich die finnische Death- und Gothic-Doom-Metal-Ikone Tuomas Saukkonen mit "Waves" zurück, seinem zweiten Solo-Album unter der Flagge von DAWN OF SOLACE. Grau, schwer und düster, aber dennoch von einer gewissen Schönheit und Kraft getragen – die lang erwartete Platte entpuppte sich für ihren Schreiber als ein ehrliches Bild der aktuellen Zeit und lieferte genau die Art von Atmosphäre, die sich jeder erhofft hatte.
Schon während der Aufnahmen zum Album war klar, dass DAWN OF SOLACE wieder zum Leben erweckt wurde – und das, ohne dass weitere 14 Jahre vergangen sind! Flames of Perdition", das am 12. November über Noble Demon veröffentlicht wird, knüpft dort an, wo DAWN OF SOLACE mit "Waves" aufgehört haben und erschafft eine Welt voller elektrisierender Melancholie, die tiefe Traurigkeit hervorruft. Wie das Leben selbst hat sich auch die Dunkelheit von DAWN OF SOLACE weiterentwickelt und ein paar Schritte in Richtung Leere gemacht. Diesmal mit einer Extraportion Einsamkeit, die wir alle in den letzten 1,5 Jahren kennengelernt haben.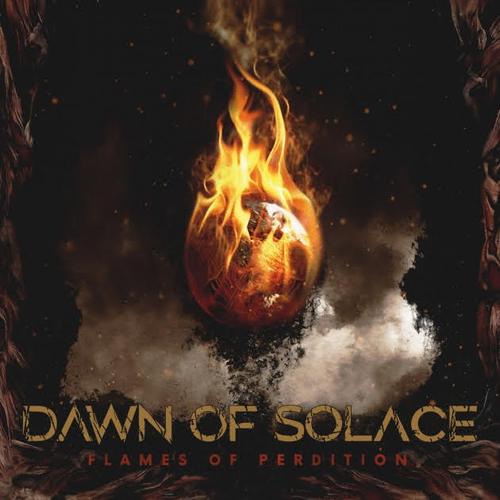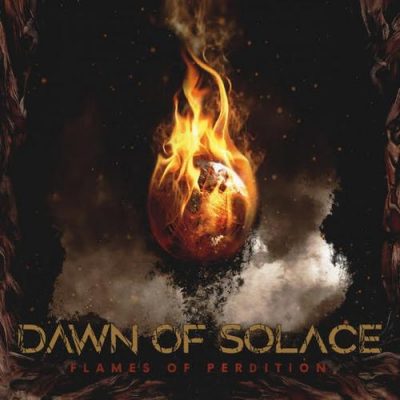 Tuomas berichtet:
"'White Noise' was the first song that I wrote for 'Flames Of Perdition' and it was like floodgates were opened and rest of the album just followed like a dark stream. 'White Noise' carries and reflects the mood of the entire album and gives a meaning to terms melancholic, sombre and heavy and the lyrical concept of solitude and loneliness has been given a stronger meaning during the past 1,5 years."
Tracklist:
01. White Noise
02. Erase
03. Flames Of Perdition
04. Dying Light
05. Event Horizon
06. Black Shores
07. Skyline
08. Serenity
09. Lead Wings (Bonus Track)
10. Dead Air (Bonus Track)
---
www.facebook.com/dawnofsolace
www.instagram.com/tuomassaukkonen
www.dawnofsolace.bandcamp.com