Nachdem sie in diesem Sommer ihr bisher erfolgreichstes Album JUDAS (#2 der deutschen Albumcharts) veröffentlicht hat, meldet sich die Ausnahmeband LORD OF THE LOST mit einer weiteren Veröffentlichung zurück: das fast zweistündige Streaming-Konzert, bekannt als Sinister Summer Stream, wird unter dem Namen The Sacrament of Judas am 10. Dezember 2021 via Napalm Records auf BluRay, DVD und CD veröffentlicht.
---
Am 3. Juli 2021 konnten Fans der Band die brandneuen Songs der kurz zuvor veröffentlichten Chartstürmer-Platte JUDAS erstmals live im Stream miterleben. The Sacrament Of Judas transportiert eine enorme Live Energie, was Titel wie "Priest", "For They Know Not What They Do" oder "The Gospel Of Judas" unter Beweis stellen.
Düstere Gitarrenriffs und heftige Schlagzeugsoli aus "Six Feet Underground" zeigen das außerordentliche musikalische Können jedes einzelnen Bandmitglieds. Neben explosiven musikalischen Ausbrüchen gibt es aber auch ruhige Momente, wie das elegische "Euphoria" oder die gefühlvolle Ballade "My Constellation", die von Chris Harms' vielseitiger und berührender Stimme getragen wird. Zwischen der Erstaufführung der neuen Songs ist aber auch genügend Raum für Klassiker der facettenreichen Diskografie von LORD OF THE LOST wie "Loreley", "La Bomba" oder "Die Tomorrow". Den Abschluss der Show bildet ein letztes Highlight – das Duran Duran Cover "Ordinary World", welches den grandiosen Spannungsbogen zu einem glorreichen Ende führt.
Nicht einmal die Pandemie kann diese Band aufhalten – das haben LORD OF THE LOST eindrucksvoll bewiesen! The Sacrament of Judas ist ein intensives Live-Erlebnis, wenn auch ohne Publikum, das enorme Vorfreude auf die nächste Show der Band schürt – dann wieder MIT Publikum!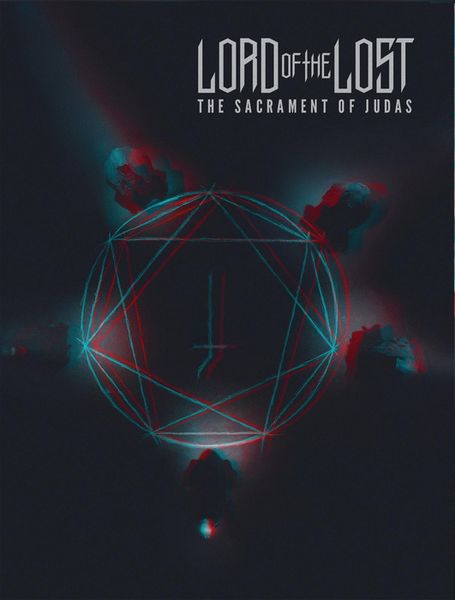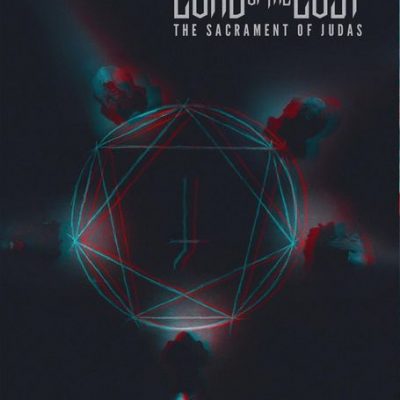 The Sacrament of Judas Tracklist:
Priest
For They Know Not What They Do
Born With a Broken Heart
2000 Years a Pyre
Viva Vendetta
The Heartbeat of the Devil
The Gospel of Judas
Euphoria
A World Where We Belong
Your Star Has Led You Astray
In the Field of Blood
And It Was Night
My Constellation
Loreley
Morgana
Drag Me to Hell
Die Tomorrow
One Day Everything Will Be Okay
Dry the Rain
Prison
Six Feet Underground
Sex on Legs
La Bomba
Ordinary World
The Sacrament of Judas wird in einer limiterten Auflage exklusiv über den Napalm Records Mailorder, sowie den Bandshop als Digipack inklusive Blu Ray, DVD und 2 CDs erhältlich sein
LORD OF THE LOST sind:
Chris Harms – Gesang, Gitarre, Cello
Pi Stoffers – Gitarre
Class Grenayde – Bass
Gared Dirge – Piano, Synthesizer, Percussion, Gitarre
Niklas Kahl – Schlagzeug
---