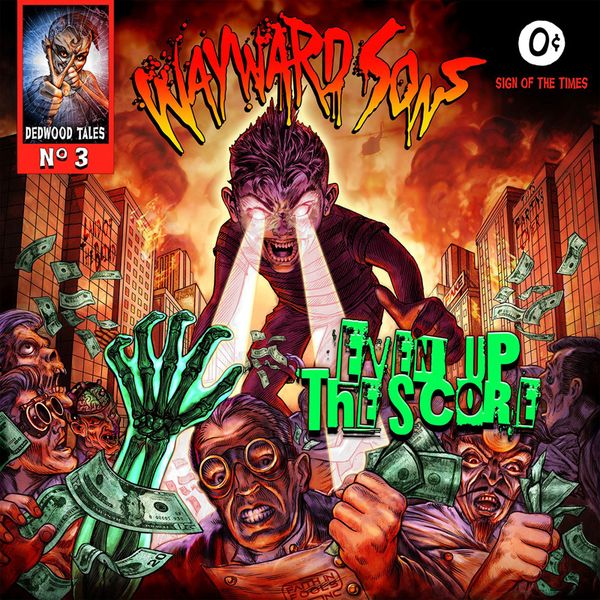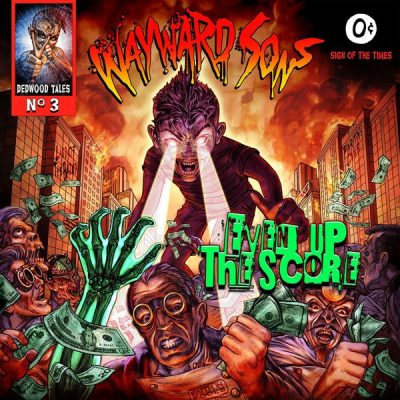 WAYWARD SONS
Even Up The Score
(Hard Rock)
---
Release: 08.10.2021
---
Mit der Veröffentlichung zweier Singles ("Even Up The Score" 2020 & "Big Day") im April diesen Jahres, kündigten die UK Rocker von WAYWARD SONS ihr drittes Studioalbum an. Etwas Zeit hat es jetzt dennoch benötigt, das komplette Album herauszubringen. Aber nun ist es soweit und was 2017 als scheinbares Hilfsprojekt um Ex-LITTLE ANGELS Sänger Toby Jepson wieder vor das Mikro zu bringen gedacht war, hat durch das Können der Mitglieder ordentlich Fahrt aufgenommen.
Der Mix aus modernen Klängen mit klassischem Hard Rock macht aber auch verdammt viel Spaß. Und so ist die Mischung die die Nähe von Bands wie DEEP PURPLE, THUNDER, AC/DC und C0, auch wieder auf "Even Up The Score" gut gelungen. Saftige Riffs erwarten einem beim Opener und Titeltrack oder bei "Faith In Fools". Tiefstes Purpur ist im Eingangsriff von "Fake" zu vernehmen. Vergessen darf man aber auch nicht den sehr hörbaren THIN LIZZY Einschlag, der für mich in den Songs "Bloody Typical", "Downfall", "Tip Of My Tongue" und "They Know" klar hervorsticht. Jepsons Stimme liegt bei allen Songs zwischen einem jungen Russ Ballard und dem STYX Sänger Dennis Deyoung (gut zu hören bei "Sign Of The Times". Der Song erinnert instrumental schon sehr an eine Verbrüderung von STYX, SLADE und SWEET)
Scheinbar haben sich die vier Briten nicht nur ihren Bandnamen bei KANSAS ausgeliehen, sondern auch die Botschaft des dazugehörigen Songs zu Herzen genommen. Und man kann als Hörer nur hoffen , dass die WAYWARDS Song noch lange weitermachen.
---
Tracklist "Even Up The Score":
1. Even Up The Score
2. Big Day
3. Sign Of The Times
4. Bloody Typical
5. Faith In Fools
6. Fake
7. Downfall
8. Tip Of My Tongue
9. Looking For A Reason
10. Land Of The Blind
11. They Know
Gesamtspielzeit: 38:44
---
www.waywardsonsband.com
www.facebook.com/waywardsonsbanduk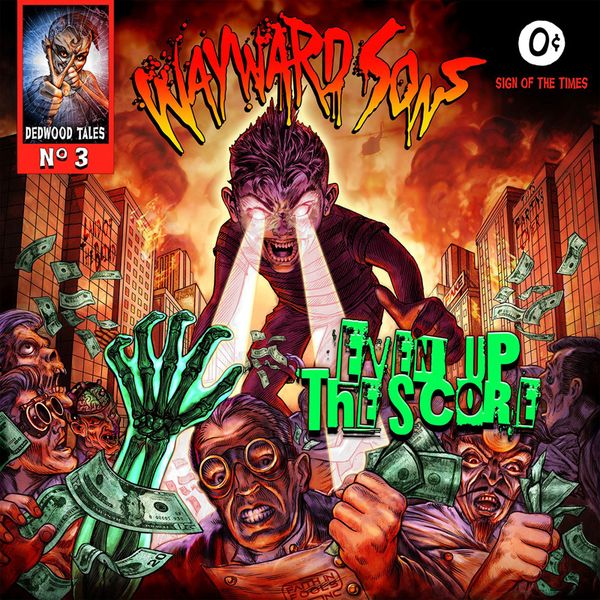 WAYWARD SONS – Even Up The Score
LineUp:
Toby Jepson - Vocals, Guitars
Sam Wood - Guitars
Nic Wastell - Bass
Philip Martini - Drums