Die griechischen Power-Metaller EMERALD SUN veröffentlichen am 28.1.2022 ihr mittlerweile fünftes Album "KINGDOM OF GODS". Es wird die erste Zusammenarbeit mit ihrem neuen Label EL PUERTO RECORDS sein.
---
KINGDOM OF GODS (Cover & Artwork Michael Gladigau) enthält 10 brandneue, abwechslungsreiche klassische Powermetal-Hymnen. Verantwortlich für Mix & Mastering war wieder einmal Produzent Marcos Rodriguez (Ex RAGE) .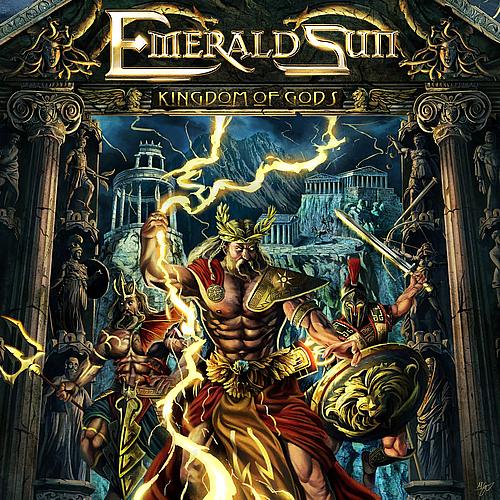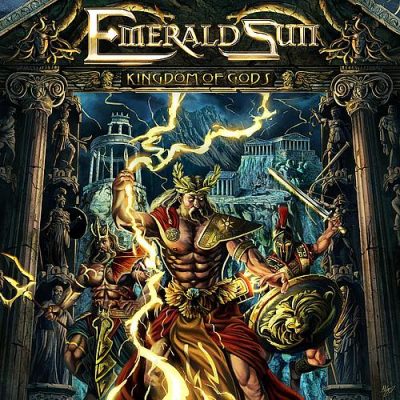 EMERALD SUN wurde in den späten 1990ern in Thessaloniki / Griechenland gegründet. Sie veröffentlichten bisher vier Alben, KINGDOM OF GODS wird das fünfte Alben der Griechen, die in der Vergangenheit mit Duetten mit Liv Kristine oder Peavy Wagner für Aufsehen sorgten.
Das Release-Konzert wird – back to the roots – Thessaloniki vorbehalten sein, einige Sommer-Festivals sind gebucht. Mit der LuckyBob Music Agency als Booking Agentur und dem Plattenlabel El Puerto Records an ihrer Seite sind EMERALD SUN bereit für den nächsten Schritt und der kann für Griechen ja eigentlich nur der Metal Olymp sein.
Vorverkaufsstart wird der 17.12.2021 unter www.epr.rocks sein.
Tracklist EMERALD SUN – "Kingdom Of Gods"
01 – Book Of Genesis
02 – Heroes On The Rise
03 – Hellbound
04 – Legions Of Doom
05 – Gaia (The End Of Innocence)
06 – Kingdom Of Gods
07 – Raise Hell
08 – The Hunter
09 – We Will Die On Our Feet
10 – Where Warriors Belong
Line-Up:
Stelios "Theo" Tsakiridis – Vocals
Fotis Toumanidis – Bass
Teo Savage – Guitars
Pavlos Georgiadis – Guitars
Nick Kaklanis – Drums 
---