Griechenlands Power-Metaller EMERALD SUN zeigen das erste Video vom kommenden Album "KINGDOM OF GODS" (Release Datum 28.01.2022). Mit HELLBOUND bekommen Metal-Heads einen ersten Vorgeschmack auf das neue Album. Das erste Video wird sicherlich nicht nur Fans von Quentin Tarantino oder John Carpenter gefallen.
---
Sänger Stelios "Theo" Tsakiridis: "Wir sind alle Fans von Carpenter und Tarantino, wir finden Vampir-Ladies sexy, wir haben einen Song der zu diesem Konzept passt… und das ist das Ergebnis! Wir sind sehr stolz auf das Video und sind gespannt wie das bei den Leuten ankommt."
Seht hier "Hellbound":
EMERALD SUN wurde in den späten 1990ern in Thessaloniki / Griechenland gegründet.
Sie veröffentlichten bisher vier Alben, KINGDOM OF GODS wird das fünfte Alben der Griechen, die in der Vergangenheit mit Duetten mit Liv Kristine oder Peavy Wagner für Aufsehen sorgten.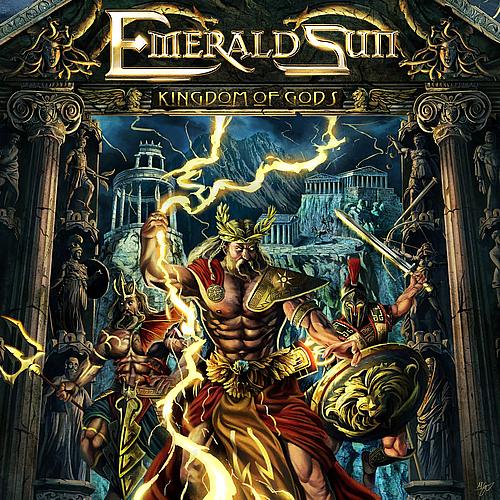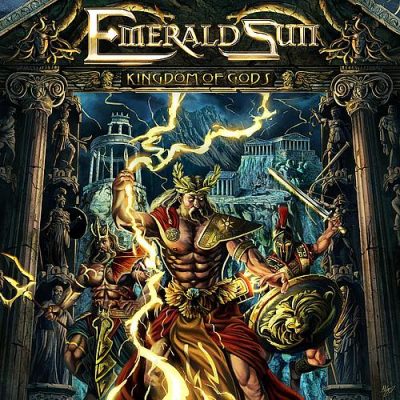 Tracklist EMERALD SUN – "Kingdom Of Gods"
01 – Book Of Genesis
02 – Heroes On The Rise
03 – Hellbound
04 – Legions Of Doom
05 – Gaia (The End Of Innocence)
06 – Kingdom Of Gods
07 – Raise Hell
08 – The Hunter
09 – We Will Die On Our Feet
10 – Where Warriors Belong
Line-Up:
Stelios "Theo" Tsakiridis – Vocals
Fotis Toumanidis – Bass
Teo Savage – Guitars
Pavlos Georgiadis – Guitars
Nick Kaklanis – Drums
---