Frontiers Music Srl freut sich, die Unterzeichnung einer absolut monströsen neuen Hard Rock Gruppe, Iconic, bekannt zu geben. Mit Michael Sweet (Gitarren), Joel Hoekstra (Gitarren), Marco Mendoza (Bass), Tommy Aldridge (Schlagzeug) und Nathan James (Gesang) ist Iconic bereit, die Hardrock-Welt mit der Veröffentlichung ihres Debütalbums "Second Skin" am 17. Juni 2022 in Brand zu setzen.
---
Michael Sweet (STRYPER) erzählt:
"This was a very refreshing and unique experience. Musically, very different from Stryper, which is of course very different from all the other projects I am involved with. This is more of a throwback to the past and it felt good to do that. It reminded me of how great the music of the past really is. Once the songs were arranged, I booked a studio and recorded my guitar parts, which is always the funnest part for me. I'm not sure why, but I guess because I'm a guitar player first and foremost and it's just one of the most creative and fun parts of the process for me. To be able to get the right tone and play the right parts and hear it all come together….it's very rewarding"
Michael Sweet, bekannt durch seine Arbeit als Gitarrist und Sänger der legendären Heavy-Metal-Band STRYPER und seine Solokarriere, ist mit seiner unverkennbaren Stimme und seinem Gitarrenstil ein Name, den man den Hard-Rock-Fans nicht vorstellen muss. Joel Hoekstra, derzeit bei WHITESNAKE und Trans-Siberian Orchestra, ist einer der besten Gitarristen des Hard Rock, dessen Laubsägearbeiten regelmäßig gelobt und bewundert werden. Marco Mendozas Lebenslauf spricht für sich selbst (Thin Lizzy, Black Star Riders, The Dead Daisies, Journey usw.), und der legendäre Bassist brilliert hier wie immer. Tommy Aldridge, derzeit bei Whitesnake, hat unter anderem auch mit Ozzy Osbourne, Ted Nugent und Black Oak Arkansas gespielt und gilt als einer der größten Hardrock-Schlagzeuger aller Zeiten. Und für den Leadgesang ist kein Geringerer als Nathan James von Inglorious zuständig, ein junges Talent, dessen Gesangsstil ein passender, echter Nachfahre der Rocklegenden der 70er Jahre ist.
Iconic entstand aus einer Idee von Serafino Perugino, President & Head of A&R bei Frontiers. Er wollte die Talente des kraftvollen Sängers Nathan James mit etablierten Musikern aus der Rock- und Metalwelt umgeben, um einen Musikstil zu spielen, der an den klassischen Hardrock der 80er Jahre angelehnt ist. Er dachte sofort an Michael Sweet und Joel Hoekstra für die Gitarren, da sie schon seit einigen Jahren mit dem Gedanken gespielt hatten, zusammenzuarbeiten. Außerdem waren Nathan und Joel seit ihrer Zeit bei Trans-Siberian Orchestra befreundet, und Sweet war ein Fan von Nathans Gesang geworden, nachdem er Inglorious gehört hatte. Nachdem die musikalische Richtung feststand und zwei äußerst fähige Gitarristen an Bord waren, war die Einbindung einer kraftvollen Rhythmusgruppe die letzte wichtige Zutat, und so wurden Mendoza und Aldridge gebeten, sich anzuschließen und ihr immenses Talent in die Band einzubringen.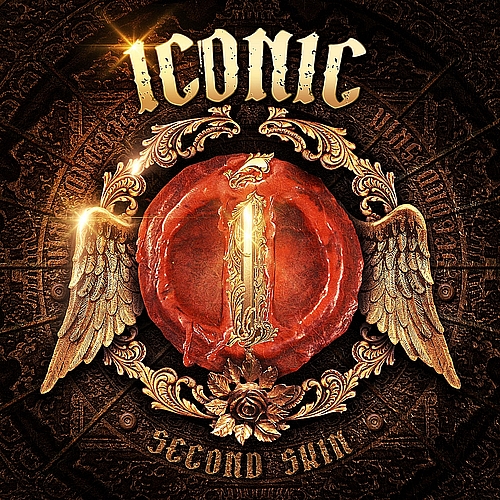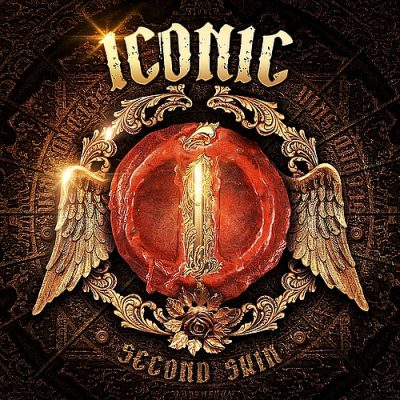 "Second Skin" Tracklisting:
1. Run (As Fast As You Can)
2. Ready For Your Love
3. Second Skin
4. All I Need
5. Nowhere To Run
6. Worlds Apart
7. All About
8. This Way
9. Let You Go
10. It Ain't Over
11. Enough Of Your Love
---
---