Endlich ist der Tag gekommen, an dem sich die deutschen Symphonic-Metal-Ikonen XANDRIA in ein neues Abenteuer stürzen und sich auf das nächste vielversprechende Kapitel in der Bandgeschichte vorbereiten! 
---
Nachdem sie 2017 mit "Theater Of Dimensions" auf Platz 17 der deutschen Albumcharts eingestiegen sind, melden sich XANDRIA heute mit ihrer neuen Single "Reborn" mit noch mehr aufregenden Facetten als je zuvor zurück.
Die seit Anfang der 90er Jahre aktive Band präsentiert dieses mit Spannung erwartete Lebenszeichen mit der dynamischen Bandbreite der neuen Sängerin Ambre Vourvahis, die eindrucksvoll zwischen engelsgleichen Harmonien, einem kraftvollen und klassisch angehauchten Refrain und sogar lauernden harschen Growls variiert! Begleitet von den Mitmusikern Robert Klawonn (Gitarren), Tim Schwarz (Bass) und Dimitrios Gatsios (Schlagzeug) ist die neu formierte Truppe um Bandleader, Hauptsongwriter, Komponist und Gitarrist Marco Heubaum bereit, ihre beeindruckende Karriere auf die nächste Stufe zu heben. "Reborn" geht einher mit einem bezaubernden Musikvideo, das die neue Besetzung vorstellt und einen vielversprechenden Ausblick auf das gibt, was von dieser faszinierenden Einheit in naher Zukunft zu erwarten ist. Bleibt dran für weitere spannende Neuigkeiten in Kürze!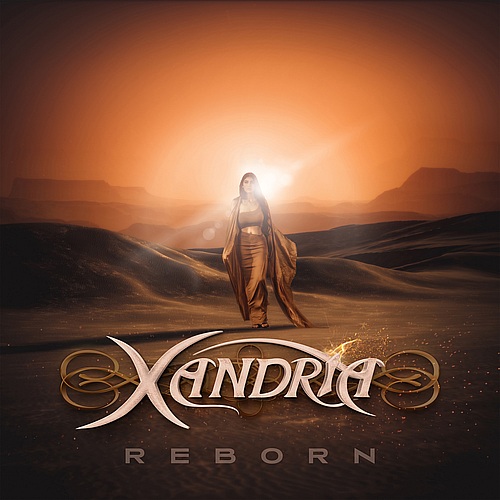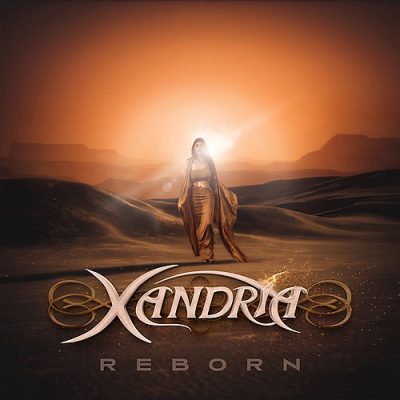 XANDRIA:
"XANDRIA is reborn… and the first sign of the return to life is the respectively titled song. Like before, XANDRIA are taking you on a voyage to your imagination, and the emotional and varied voice of new frontwoman Ambre Vourvahis will show you the way there with more facets then ever – prepare for some surprises!
The new line up around mastermind Marco Heubaum will definitely start a whole new chapter that is fascinating and fresh, but still genuinely XANDRIA. Because this is what XANDRIA always has been – a voyager and explorer in the inspiring world of symphonic and heavy music. And now it is reborn!"
Um ihre Anhänger in den Bann dieser wiederbelebten Stärke zu ziehen, werden XANDRIA im Laufe des Jahres zusammen mit ihren Labelkollegen VISIONS OF ATLANTIS auf eine massive Co-Headline-Tour durch Europa gehen, die am 8. September in Hamburg beginnt. Verpasst nicht dieses hochkarätige Package mit den YE BANISHED PRIVATEERS als Vorgruppe, um in atemberaubende Klanglandschaften des Symphonic Metal vom Feinsten einzutauchen!
SYMPHONIC METAL NIGHTS
Co-Headline: VISIONS OF ATLANTIS + XANDRIA
Support: YE BANISHED PRIVATEERS
08.09.22 DE – Hamburg / Logo
09.09.22 DK – Copenhagen / Spillestedet Stengade
10.09.22 SE – Gothenburg / Valand
11.09.22 SE – Stockholm / Slaktkyrkan
13.09.22 DE – Berlin / Frannz
14.09.22 PL – Wroclaw / Akademia
15.09.22 DE – Dresden / Club Puschkin
16.09.22 CZ – Prague / Storm
17.09.22 CZ – Zlin / Masters Of Rock Cafe
18.09.22 SK – Zvolen / DK ŽSR
20.09.22 PL – Bielsko-Biała / Rudeboy Club
21.09.22 DE – Munich / Backstage Club
22.09.22 AT – Graz / Explosiv
23.09.22 AT – Wien / Szene
24.09.22 DE – Leipzig / Hellraiser
25.09.22 DE – Erfurt / From Hell
27.09.22 DE – Köln / Helios 37
28.09.22 DE – Bochum / Matrix
29.09.22 NL – Enschede / Metropol
30.09.22 NL – Utrecht / De Helling
01.10.22 NL – Tilburg / 013
02.10.22 BE – Bree / Ragnarock
04.10.22 UK – London / The Underworld
05.10.22 UK – Manchester / Rebellion
07.10.22 FR – Paris / Backstage By The Mill
08.10.22 FR – Lyon / CCO
10.10.22 ES – Zaragoza / La Intento
11.10.22 ES – Vitoria / Urban Rock Concept
12.10.22 ES – Barcelona / Boveda
13.10.22 IT – Milan / Legend Club
14.10.22 DE – Weinheim / Cafe Central
15.10.22 CH – Wetzikon / Hall Of Fame
XANDRIA is:
Ambre Vourvahis – vocals
Marco Heubaum – guitar
Robert Klawonn – guitar
Tim Schwarz – bass
Dimitrios Gatsios – drums
---
---