Mit " Score Settles" schießen die UK Rocker von WAYWARD SONS zu ihrem hochgelobten Werk "Even Up The Score" von 2021 ein Nachschlag raus. Die EP beinhaltet dire brandneue Songs, die während der Aufnahmen des letzten Albums entstanden sind, sowie drei Tracks, die bisher nur auf einem physischen Format veröffentlicht wurden, und eine Live-Studio-Version eines Stücks, das zuvor als Studio-Bonustrack in Japan veröffentlicht wurde.
Die Rückkehr der Stimme der LITTLE ANGELs Toby Jepson wirbelte bereits vor sechs Jahren, jede Menge Staub auf. Das Debüt "Ghosts Of Yet To Come" erntete durchwegs positive Kritiken und brachte den WAYWARD SONS den Titel "Best New Band" bei den Planet Rock Awards 2018 ein. "The Truth Ain't What It Used to Be" und die im letzten Jahr veröffentlichte Scheibe zeigten wiederum auf, dass der Titel zu Recht an sie verliehen wurde.
Die drei neuen Songs auf dieser EP verfolgen den elektrisierenden Rockstil der Söhne und ist eine schöne Ergänzung zum Vorgänger.
---
Tracklist "Score Settled":
1. Beaten to The Punch
2. Can't Take It Anymore
3. Real Go-Getta
4. Standby Heart
5. Radio Denial
6. Totally Screwed
7. Backslide (Live In the Studio)
Gesamtspielzeit: 24:04
---
www.waywardsonsband.com
www.facebook.com/waywardsonsbanduk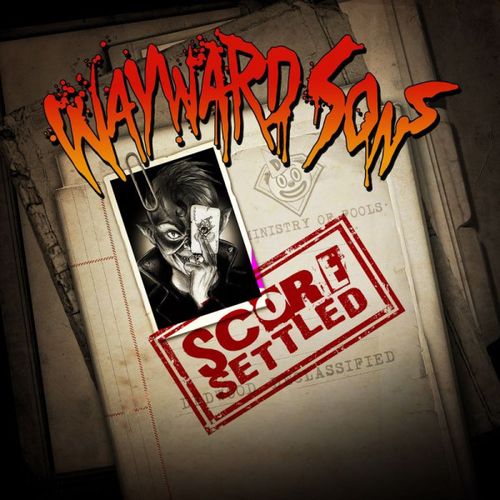 WAYWARD SONS – Score Settled
LineUp:
Toby Jepson - Vocals, Guitars
Sam Wood - Guitars
Nic Wastell - Bass
Philip Martini - Drums