The Mighty WARKINGS veröffentlichen ihr neues Albu "Morgana" am 11. November 2022 via Napalm Records. Vorab gibts die Single "Monsters" ft. Morgana Le Fay!

---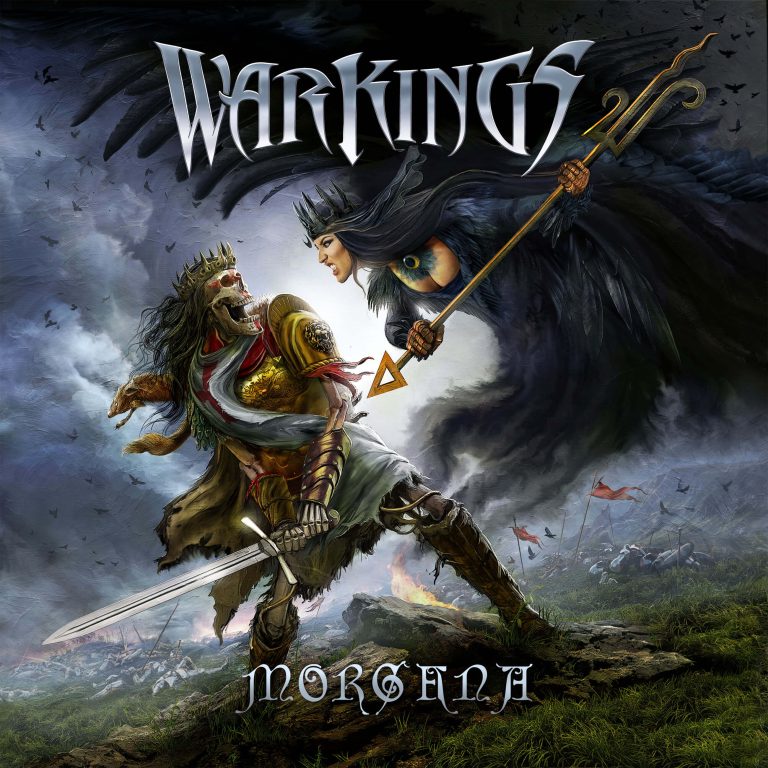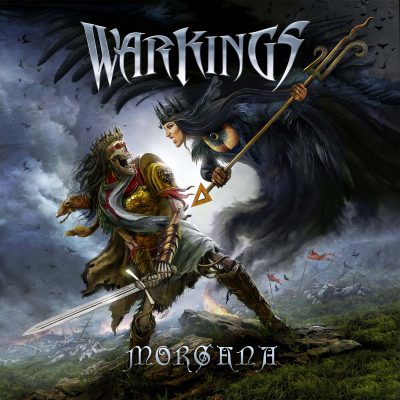 WARKINGS-Krieger aufgepasst! Die mächtigen Könige kehren auf das Schlachtfeld zurück, diesmal in Begleitung einer unerwarteten neuen Verbündeten – niemand Geringerem als der legendären Zauberin Morgana le Fay, die sie von nun an in all ihren Schlachten begleiten wird! Die Schwester von Artus und Herrin der verlorenen Seelen hat sich den vier Königen im vierten Kapitel der WARKINGS-Saga, Morgana, angeschlossen, das am 11. November 2022 über Napalm Records veröffentlicht wird!
Zusammen mit dem Vorbestellungsstart und der Albumankündigung veröffentlichen die mächtigen Könige ihre erste Single und das offizielle Musikvideo "Monsters" feat. Morgana le Fay. Es ist das erste Mal, dass die "böse" Hexe einem WARKINGS-Song ihre Stimme leiht – und es wird nicht das letzte Mal sein! "Monsters" erzählt von dem Bösen in uns allen und ist die erste Gelegenheit für Morgana, der Menschheit ihre eigene Version ihrer Geschichte zu erzählen. Die neue Single kommt mit einem starken offiziellen Video!
TWARKINGS über den Relesase:
"We traveled the realms of the living to bring back Morgana and she will release her inner monster. The witch is back…to cast her spells again.""
Als die WARKINGS nach ihrer Revolution in das Reich der Toten zurückkehrten, wurden sie von der unheimlichen und außergewöhnlichen Stimme der "bösen" Zauberin Morgana La Fey in ihren Bann gezogen. Besessen von der Idee, der Menschheit ihre eigene Version ihrer Geschichte zu erzählen, inspirierte die Hexe die WARKINGS, sie in ihren Kreis aufzunehmen, während sie ihre nächsten Schlachten schlugen – ein Bund für die Ewigkeit geschlossen!
Tracklist:
1. Hellfire feat. Morgana le Fay
2. To the King
3. Monsters feat. Morgana le Fay
4. Last of the English
5. Heart of Rage feat. Morgana le Fay
6. Row (Into the Storm)
7. Immortal feat. Morgana le Fay
8. Shame
9. The Rite
10. Legend Untold
11. Armata Strigoi (Powerwolf Cover) – Bonus Track
12. Cry Thunder – Bonus Track
Erlebt die mächtigen WARKINGS live auf Festivals und auf großen Bühnen mit POWERWOLF und DRAGONFORCE im November und Dezember 2022!
18.08.22 DE – Dinkelsbühl / Summer Breeze
19.08.22 CH – Vallamand / Rock The Lakes
03.09.22 DE – Merseburg / Rocknacht
17.09.22 DE – Rehau / Metal Master Open Air
02.10.22 DE – Geiselwind / Monster Festival
Wolfsnächte 2022 with POWERWOLF and DRAGONFORCE
11.11.22 DE – Berlin / Velodrom
12.11.22 DE – Munich / Zenith
13.11.22 CZ – Prague / Tipsport Arena
14.11.22 PL – Katowice / MCK
16.11.22 HU – Budapest / Barba Negra
17.11.22 AT – Vienna / Gasometer
18.11.22 DE – Stuttgart / Schleyerhalle
19.11.22 CH – Zurich / Samsung Hall
21.11.22 ES – Barcelona / Razzmatazz
22.11.22 ES – Madrid / Riviera
24.11.22 IT – Milan / Alcatraz
25.11.22 DE – Frankfurt / Jahrhunderthalle
26.11.22 DE – Oberhausen / Rudolf-Weber-Arena
27.11.22 FR – Paris / Zenith
29.11.22 UK – London / Roundhouse*
01.12.22 NL – Amsterdam / Afas Live
02.12.22 DE – Hamburg / Sporthalle
03.12.22 DE – Saarbrücken / Saarlandhalle
04.12.22 BE – Antwerp / Lotto Arena
*without Dragonforce
WARKINGS are:
Tribune – Vocals
Crusader – Guitars
Spartan – Drums
Viking – Bass
---