Die Metal-Titanen MACHINE HEAD aus der Bay Area veröffentlichen heute mit dem Track "NØ GØDS NØ MASTERS" inkl.  dazugehörigen Video, ihr zehntes Studioalbum  "ØF KINGDØM AND CRØWN",  über Nuclear Blast x Imperium Recordings.
---
Die Area-Metal-Ikonen MACHINE HEAD veröffentlichen heute ihr brandaktuelles 10. Studioalbum ØF KINGDØM AND CRØWN, das über Nuclear Blast X Imperium Recordings in den Läden und bei DSPs erhältlich ist. Streamt das neue Album HIER und holt euch euer physisches Exemplar HIER oder in einem Plattenladen in eurer Nähe HIER ab.
Zur Feier des Erscheinungstages hat die Band ein brandneues Video zum Album-Track 'NØ GØDS, NØ MASTERS' veröffentlicht, das ihr euch unten ansehen könnt.
Der Gründer und Visionär von MACHINE HEAD, Robb Flynn, spricht über den neuen Track:
"Wir sind sehr stolz auf das Video zu 'NØ GØDS, NØ MASTERS'. Es war eine unglaubliche Zusammenarbeit zwischen drei verschiedenen Kreativteams, die auf zwei verschiedenen Kontinenten gearbeitet haben. Unser Regisseur und Cutter Mike Sloat (Machine Head, Testament) hat sich mit der fantastischen Grupa 13 (Behemoth, Amon Amarth) zusammengetan, und die atemberaubenden 3-D-CGI stammen von Phil Radford alias MayaGuy von Strangebox. Der Track wurde von dem langjährigen Machine Head-Mitarbeiter Colin Richardson und seinem Tontechniker Chris Clancy meisterhaft abgemischt. Dies ist ein wirklich besonderer Song des Albums."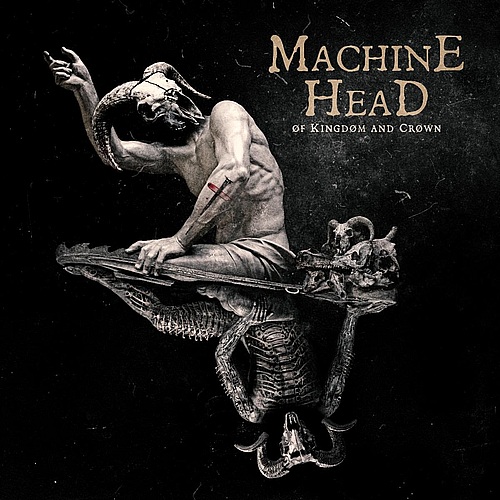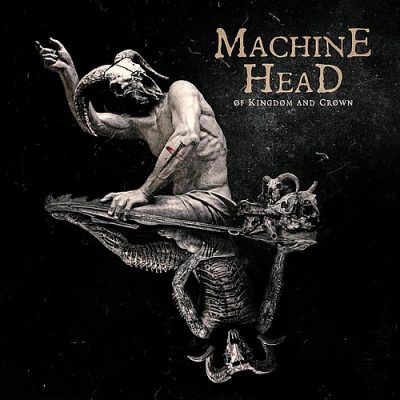 ØF KINGDØM AND CRØWN
MACHINE HEAD
Track Listing:
1. SLAUGHTER THE MARTYR
2. CHØKE ØN THE ASHES ØF YØUR HATE
3. BECØME THE FIRESTØRM
4. ØVERDØSE
5. MY HANDS ARE EMPTY
6. UNHALLØWED
7. ASSIMILATE
8. KILL THY ENEMIES
9. NØ GØDS, NØ MASTERS
10. BLØØDSHØT
11. RØTTEN
12. TERMINUS
13. ARRØWS IN WØRDS FRØM THE SKY
Machine Head & Amon Amarth "Vikings & Lionhearts" Tour Dates:
SEPTEMBER
08th      NOTTINGHAM, Arena
09th      CARDIFF, Arena
10th      LONDON, Wembley Arena
12th      MANCHESTER, Arena
13th      DUBLIN, 3 Arena
16th      ZURICH, Hallenstadion
17th      VIENNA, Stadthalle
18th      KRAKOW, Tauron Arena
20th      TALLINN, Saku Arena
21st       HELSINKI, Ice Hall
23rd      OSLO, Spektrum
24th      STOCKHOLM, Hovet
26th      COPENHAGEN, Forum Black Box
27th      HAMBURG, Barclays Arena
28th      FRANKFURT, Festhalle
30th      OBERHAUSEN, König Pilsener Arena
OCTOBER
01st      BERLIN, Velodrom
02nd     AMSTERDAM, Afas Live
04th      MILANO, Lorenzini District
06th      BARCELONA, Sant Jordi
07th      MADRID, Vistalegre
08th      LA CORUNA, Coliseum
09th      LISBON, Campo Pequeno
12th      PARIS, Zenith
14th      MUNICH, Olympiahalle
15th      LEIPZIG, Arena
16th      PRAGUE, Tipsport Arena
18th      BUDAPEST, Barba Negra
20th      ESCH SUR ALZETTE, Rockhal
21st      BRUSSELS, Forest National
22nd     STUTTGART, Schleyerhalle
---
www.machinehead1.com
www.facebook.com/MachineHead
---