Wie keine andere Band haben Before the Dawn die Schwere des Melodic Death Metal, die Düsternis des Dark Metal und die eisige Kälte der finnischen Winter mit wunderschönen Melodien und epischen Hymnen kombiniert und sich so einen einzigartigen Weg gebahnt. Gegründet 1999 von der Death- und Gothic-Doom-Metal-Ikone Tuomas Saukkonen, wurden Before the Dawn zu Finnlands ultimativem Aushängeschild des melodischen Death Metal. 
---
Im Januar 2013 von Tuomas Saukkonen zur Ruhe gesetzt, um sich ganz auf WOLFHEART zu konzentrieren, meldeten sich BEFORE THE DAWN 2021 mit der brandneuen Single "Final Storm" zurück, die das erste Lebenszeichen der Band nach neun langen Jahren der Stille war. Aber nicht nur die neue Single, sondern auch die Wiederveröffentlichung ihres zeitlosen Meisterwerks "Deadlight" weckte bei Fans und Kritikern die Hoffnung auf mehr.
Jetzt und hier, ein weiteres Jahr später, wird die Hoffnung zur Realität und mit "Downhearted" veröffentlicht die Band ihre brandneue Single, ein Song, der einmal mehr alles bietet, was Before the Dawn ausmacht: Ein Track voller Einprägsamkeit, Ehrgeiz und erstklassigem musikalischen Können!
Checkt den neuen Track "Downhearted" hier an:
Aber als ob das nicht schon genug gute Nachrichten wären, ist "Downhearted" nicht nur eine gewöhnliche Single-Veröffentlichung, denn dieser Track kommt mit einer viel größeren Neuigkeit, die wahrscheinlich das Herz eines jeden Fans höher schlagen lässt: Zehn Jahre nach der Veröffentlichung ihres letzten Albums "Rise of the Phoenix" sind Before The Dawn wieder im Studio, um ihr neues Album aufzunehmen, das 2023 erscheinen soll!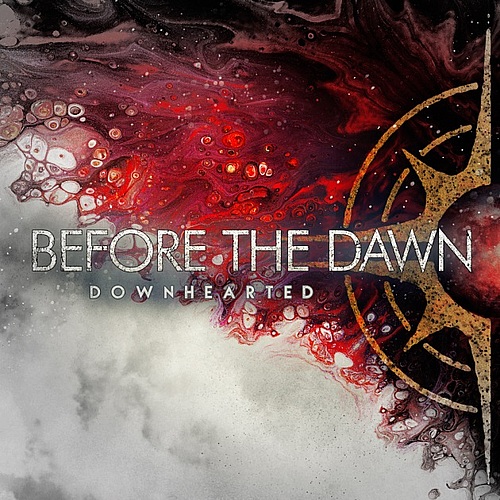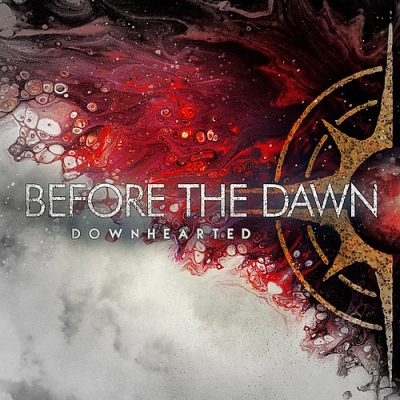 Before The Dawn kommentiert:
"Since the burial of Before The Dawn in 2013 a lot has happened and in all these years the idea of bringing the band back from the dead grew into a firm decision. The pandemic, which caused an empty calendar for two years, was mainly the reason for the release of the vinyl version of the "Deadlight" album (2006) and writing a brand new song was the best thing that happened musically to the core members of Before The Dawn in 2020! As a cherry on the cake, the album ended up at #1 on the Finnish album charts, needles to say a huge boost of motivation and creativity followed. Still the biggest reason for the comeback is that the band and especially the music never died, even if it was buried in 2013. Over the past 9 years, BTD's Spotify has grown with tens of thousands of followers and hundreds of thousands of monthly plays, with no promotion, no label working for it, no social media marketing or constant posting.

Did the music find the people or did the people find the music…we don't know but after being dead for almost a decade, BTD is stronger and bigger than ever.
Instead of riding the wave of nostalgia and looking back at the old releases, we wanted to look far into the future and continue where we left off in 2013 – with a reinforced line-up that can jump on festival stages and tour buses with a brand new album. Voice of Finland 2022 brought the biggest change in the line-up so far, when finalist Paavo Laapotti took over all vocal duties in the band. His majestic version of "Deadsong" impressed all members and especially songwriter Tuomas, who immediately started planning a project with Paavo. After the first song for Paavo was finished and mixed, the first idea that came to Tuomas' mind was: "This sounds like BTD, but in an upgraded version".
And there was no coming back from that thought. "Downhearted" is the first single from what we like to call Before The Dawn 4.0 and we are already in the studio recording our new album, which is scheduled for release in early summer 2023. "
Before The Dawn are:
Paavo Laapotti: Vocals
Tuomas Saukkonen: Drums, (Guitars in studio)
Juho Räihä: Guitars
Pyry Hanski: Bass
---
Band-Links: