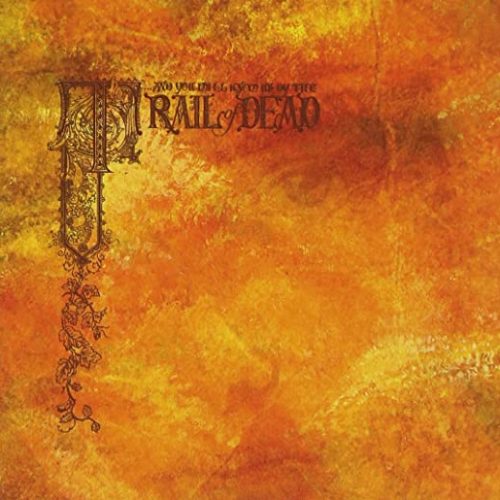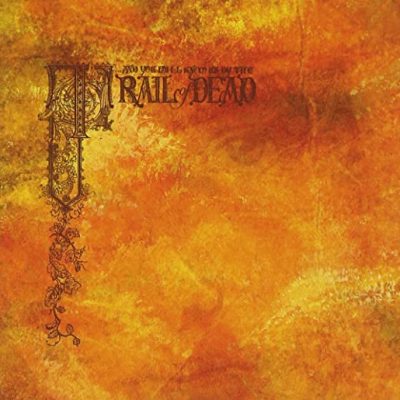 …AND YOU WILL KNOW US BY THE TRAIL OF DEAD
Source, Tags and Codes
(Prog-Rock | Indie)
---
Release:  2002

---
Mit "Source, Tags and Codes" haben …AND YOU WILL KNOW US BY THE TRAIL OF DEAD ihr bereits 3. Album, aber erstes auf einem Major Label, abgeliefert. Was soll man über eine Band schreiben, die aus einem christlichen texanischen Provinzkaff stammt und der jegliche Form von Spass (Alkohol, Rockmusik, Fernsehen) untersagt wurde und ihren Bandnamen einen Beerdigungstextes der Ägypter entnehmen?
Konnte man sie aufgrund der Vorgängeralben noch als Kopie der Noise Rock Giganten SONIC YOUTH abstempeln, muß man sich mittlerweile eingestehen dass sie sich musikalisch weiterentwickelten. Natürlich lassen sich ihre Emo-Core, Indie- und Noise Rock Einflüsse und ein gewisses Mass an Ähnlichkeit mit HÜSKER DÜ, SONIC YOUTH, FUGAZI und AT THE DRIVE-IN nicht ganz von der Hand weisen, aber dennoch haben es die Texaner mit "Source, Tags and Codes" geschafft ihr eigenes Soundspektrum zwischen Punk, Keyboardsounds, Streicherarrangements und immer wieder auftretende fantastischen Melodien zu schaffen.
Leider kommen ihre wohldurchdachten Lyrics, welche komplexe Themen aus Literatur, Geschichte und Gesellschaft anschneiden, aufgrund der alles mitreissenden Welle an Gitarrensounds nicht wirklich zu Geltung, doch glücklicherweise gibt es in dem gelungenen Booklet die Texte zum Nachlesen.
Fazit: Nicht alles aus Texas ist schlecht. Mit "Source, Tags and Codes" haben …AND YOU WILL KNOW US BY THE TRAIL OF DEAD ein solides Major Album abgeliefert, welches eine klare Weiterentwicklung und Emanzipierung im Vergleich zu den Vorgängeralben erkennen lässt und daher schon jetzt die Lorbeeren für wohl eines der besten Gitarrenalben des Jahres einheimsen kann.
Review by Stiga
---
Tracklist "Source, Tags and Codes":
1. Invocation
2. It Was There That I Saw You
3. Another Morning Stoner
4. Baudelaire
5. Homage
6. How Near How Far
7. Life Is Elsewhere
8. Heart in the Hand of the Matter
9. Monsoon
10. Days of Being Wild
11. Relative Ways
12. After the Laughter
13. Source Tags & Codes
14. Blood Rites (bonus track)
Gesamtspielzeit: 50:22
---
andyouwillknowusbythetrailofdead.bandpage.com/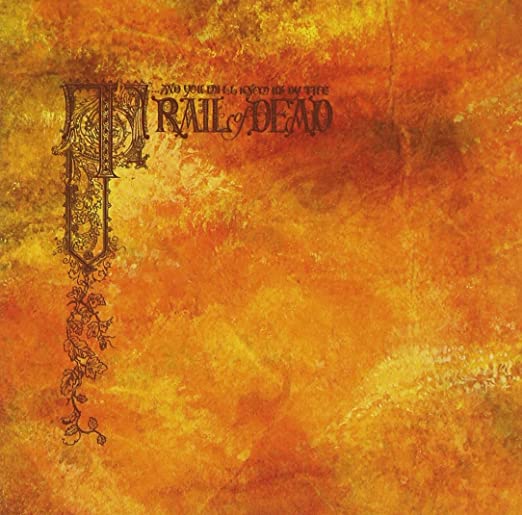 …AND YOU WILL KNOW US BY THE TRAIL OF DEAD – Source, Tags and Codes