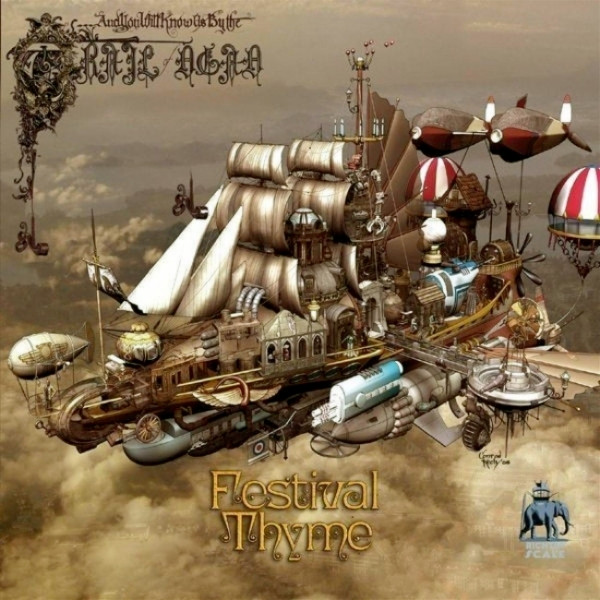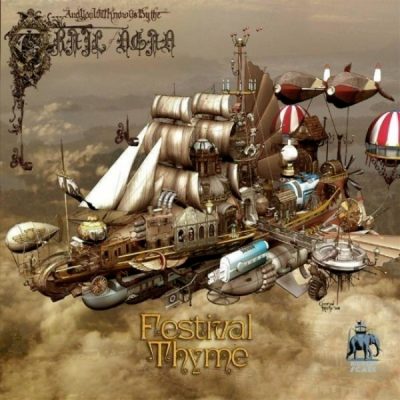 …AND YOU WILL KNOW US BY THE TRAIL OF DEAD
Festival Thyme
(Prog-Rock | Indie)
---
Release:  2009

---
Wieder einmal überbrücken die überaus fleißigen Texaner von TRAIL OF DEAD die Wartezeit auf ein neues Album mit einer EP. Schon das Artwork sticht wieder ins Auge und schließt hierbei an den letzten Output "So Divided" an.
Auch die 4 Tracks bewegen sich auf dem für TRAIL OF DEAD üblichen hohen Niveau. Großartiges Songwriting paart sich mit einzigartigen Arrangements, wie im formidablen Opener "The Bells Of Creation (Machete Remix)", vom großartigen Sound ganz zu Schweigen. Musikalisch orientiert man sich wieder mehr an der "Worlds Apart"-Phase und schlägt wieder lautere Töne an als zuletzt.
Diese EP erfüllt allemal ihren Zweck, denn sie macht Hunger auf mehr und man kann vom kommenden Album der Ausnahmeband getrost einiges erwarten.
---
Tracklist "Festival Thyme":
1. The Bells Of Creation (machete Remix)
2. Inland Sea
3. Festival Thyme
4. The Betrayal Of Roger Casement And The Irish Brigade
Gesamtspielzeit: 17:18
---
andyouwillknowusbythetrailofdead.bandpage.com/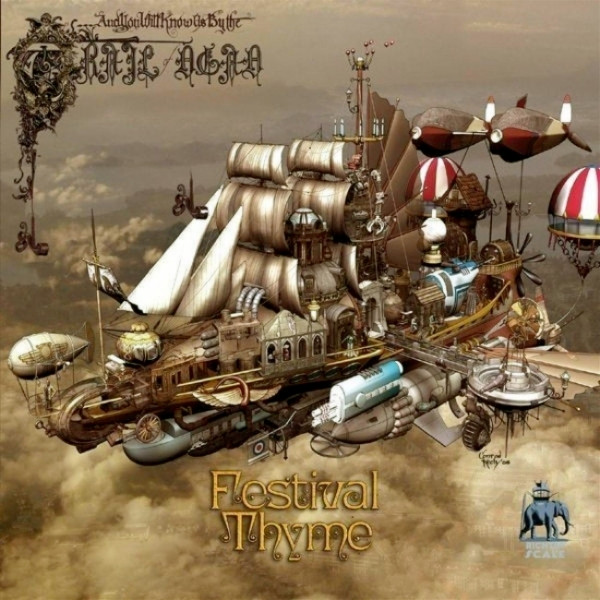 …AND YOU WILL KNOW US BY THE TRAIL OF DEAD – Festival Thyme