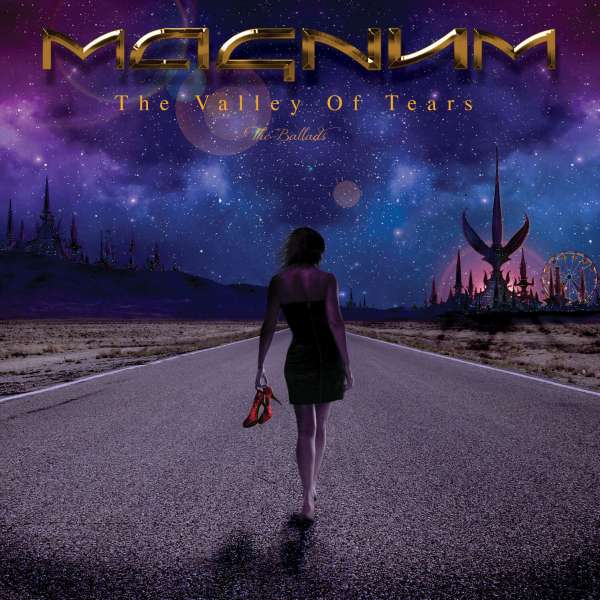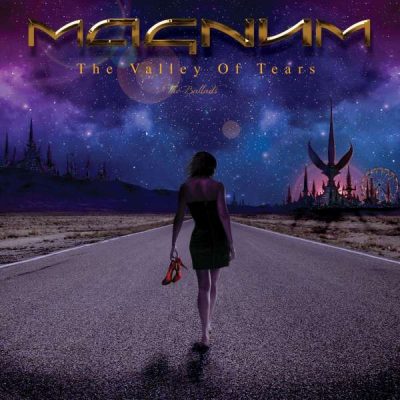 MAGNUM
Valley Of Tears – The Ballads
(Melodic Rock | Melodic Metal)
---
Release: 2017
---
Im Melodic Rock gehören Balladen an die Tagesordnung. Nicht umsonst verkauften sich bereits in den 80ern und 90ern die Kuschel-Rock Sampler wie warme Semmeln. Aber auch Institutionen wie AXEL RUDI PELL sammelten schon in mehreren Veröffentlichungen ihre ruhigen Songs um den Fans das zusammensuchen oder Playlist erstellen zu vereinfachen. Klar, dass sich auch bei MAGNUM in fast 45 Jahren so manch Ballade angesammelt hat.
Der Brite Bob Catley und seine Jungs, die anscheinend am Akkord-Songwriten sind, haben sich nun zusammengesetzt um ihre besten Faserschmeichler auf eine Platte zu bannen. "The Valle of Tears – The Ballads" ist aber nicht einfach noch eine Kompilation, sondern bietet Klassiker und Highlights der ruhigen, dramatischen Ader in neuem Soundgewand. Einige Songs wurden remixed und remastered, während "Back In Your Arms Again" und "Lonely Night" ob ihres Alters sogar komplett neu aufgenommen wurden. Bei "When The World Comes Down" entschied man sich außerdem für eine Live-Version. Wer MAGNUM kennt, weiß, dass ihre Ballade stets voller Herz, Seele, Pathos und auch gerne mal mit etwas Kitsch angereichert sind. Doch die Songs gehen auf jeden Fall unter die Haut, dank grandiosen Arrangements, starken Keyboards und Bobs rauchiger, aber gefühlvoller Stimme.
Fans von MAGNUM wissen was auf sie zukommt und können bedenkenlos zugreifen, sofern sie auch gerne mal zehn Balladen am Stück hören. Fans des ruhigen Melodic Rocks, die MAGNUM noch nicht kennen, dürfen auch reinhören, können aber genauso gut zu den aktuellen Werken greifen.
---
Tracklist "Valley Of Tears – The Ballads":
1. Dream About You
2. Back In Your Arms Again
3. The Valley Of Tears
4. Broken Wheel
5. A Face In The Crowd
6. Your Dreams Won´t Die
7. Lonely Night
8. The Last Frontier
9. Putting Things In Place
10. When The World Comes Down
Gesamtspielzeit: 53:30
---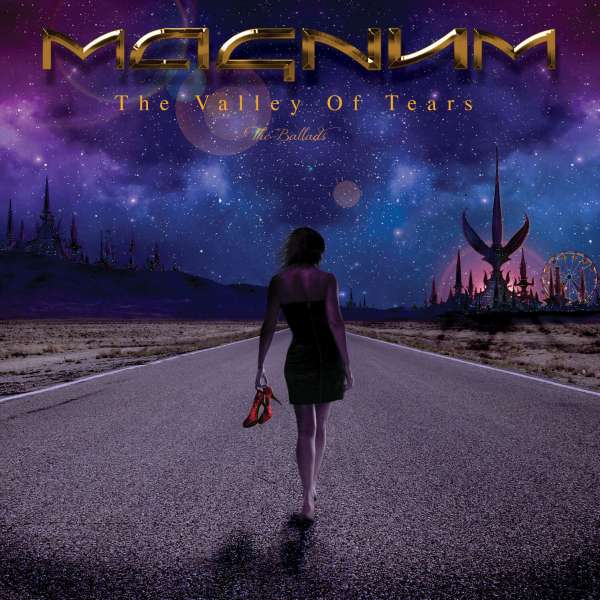 MAGNUM – Valley Of Tears – The Ballads