Wäre doch gelacht gewesen, wenn es Frontiers Music nicht doch noch geschafft hätte, das Aushängeschild des AORs aus Schweden unter Vertrag zu nehmen. Im Jahre 2021 haben HOUSTON einen Multi-Album Deal beim italienischen Label unterzeichnet und veröffentlicht sogleich das einfach betitelte Album "IV" als erstes Werk unter der neuen Fuchtel.
Mit von der Partie, aber als Produzent und Songwriter tätig, ist das Ex-Bandmitglied Ricky Delin, über dessen Mitarbeit sich Sänger Hank Erix besonders freut: "Es fühlt sich gut an Ricky auf diese Art mit dabei zu haben und mit seiner Mithilfe wird es das HOUSTON Album, das alle anderen Vorgänger in den Schatten stellt. Es wird eine große Hommage an unsere Vorbilder FOREIGNER, LOVERBOY, MEAT LOAF, SURVIVOR oder JOURNEY sein."
Ganz so haben es die Schweden nicht hinbekommen, aber dennoch macht das neue Album sehr viel Spaß und verbreitet gute Laune nebenbei. Mit Songs wie dem Opener "She Is The Night" legen sie schon erstmal in Richtung LOVERBOY los. Freude bereiten auch das hymnische "Hero", das an einen aus Flashdance stammenden Song erinnernden "A Lifetime In A Moment" oder "Storyteller" und das rockige "Such Is Love". Bei "Heart Of A Warrior" erkennt man unweigerlich die Vorlage von einem SURVIVOR Klassiker.
Dennoch ist es "IV" kein warmer Aufguss von alten AOR Riffs, sondern wirklich die angekündigte Hommage und wenn es mit den nächsten Outputs von HOUSTON so weitergeht, kann man ruhig behaupten: HOUSTON- Damit haben wir gar kein Problem!
---
Tracklist "IV":
1. She Is The Night
2. You're Still The Woman
3. Hero
4. A Lifetime In A Moment
5. Heartbreaker
6. Storyteller
7. Heart Of A Warrior
8. Until The Morning Comes
9. I Will Not Give In To Despair
10. Such Is Love
11. Into Thin Air
Gesamtspielzeit: 48:10
---
www.facebook.com/houstonsweden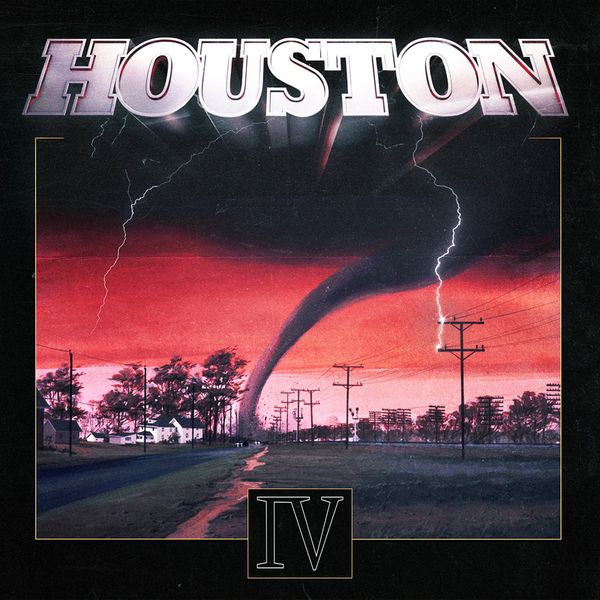 LineUp:
Hank Erix - Vocals
Carl Hammar - Guitars
Soufian Ma'Aoui - Bass
Richard Hamilton - Keyboards
Oscar Lundström - Drums