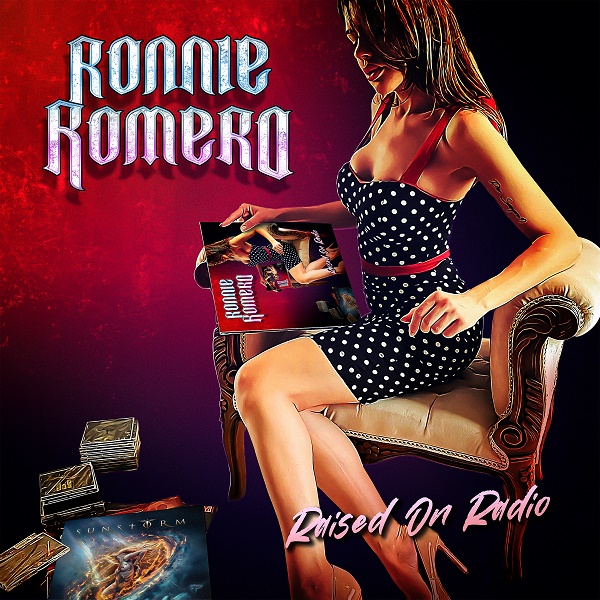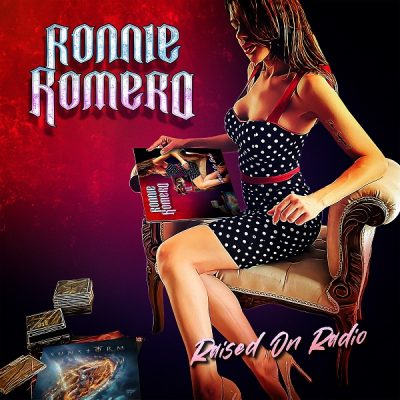 RONNIE ROMERO
Raised On Radio
(Hard
Rock)
---
Release: 15.04.2022
---
Neben dem schönen Effekt von vielen neuen Alben diverser Bands, hat auch die Pandemie den unschönen Effekt des Coverns wieder salonfähig gemacht. Jede zweite Band auf diesen Planeten bringt eine CD heraus mit Coverversionen bekannter und nicht so bekannter Songs.
Da darf natürlich der derzeitige "Hans-Dampf-in-Allen-Gassen" RONNIE ROMERO nicht fehlen und wirft mit der im Keller angeketteten Band von Frontiers Music (bei dem auch Romero natürlich unter Vertrag ist) seine Coversong CD heraus. Glücklicherweise hat er  sich Songs zur Brust genommen, die jetzt nicht schon zig andere gecovert haben, oder die er mit seinen diversen Bands immer wieder live trällert. Nein auf "Raised On Radio" findet man Songs wie  "Sin's A Good Man's Brother" von GRAND FUNK  RAILROAD, "Play The Game Tonight" (KANSAS) oder auch von Ronnie James Dio erster Band ELF "Carolina County Ball". Die Songs sind mehr oder weniger gut gelungen. DIOs Stimme hat Romero aus dem Effeff drauf, aber auch "Gypsy" von URIAH HEEP oder "Girl On The Moon" von FOREIGNER lassen sich hören. Dagegen sind BALLARDs "Voices" und "All Along The Watchtower" von BOB DYLAN kaum zum Durchdrucken. Da bleib ich lieber beim Original und bei letzterem, bei der Version von JIMI Hendrix, die unübertroffen bleibt, auch wenn sie noch zehntausend Mal gecovert wird.
"Since I've Been Loving You"  von LED ZEPPELIN kann man dann getrost wieder als Highlight ansehen.
Tja, was soll ich sagen: Ganz nett, aber auch auch entbehrlich, weil es einfach ein Zeichen der Zeit ist oder scheinbar zum guten Ton in der Pandemie gehört, eine Cover CD auf den Markt zu schmeißen.
Bringt doch die Cover Songs einfach als Bonus CD zu euren regulären Scheiben mit raus. Da wär die Freude gleich um einiges größer.
---
Tracklist "Raised On Radio":
1. Sin's A Good Man's Brother (GRAND FUNK RAILROAD)
2. Backstreet Love Affair (SURVIVOR)
3. No Smoke Without a Fire (BAD COMPANY)
4. I Was Born To Love You (QUEEN)
5. Play The Game Tonight (KANSAS)
6. Carolina County Ball (ELF)
7. Girl On The Moon (FOREIGNER)
8. Gypsy (URIAH HEEP)
9. Voices (RUSS BALLARD)
10. All Along The Watchtower (BOB DYLAN)
11. Since I've Been Loving You (LED ZEPPELIN)
Gesamtspielzeit: 49:05
---
www.facebook.com/ronnieromeroofficial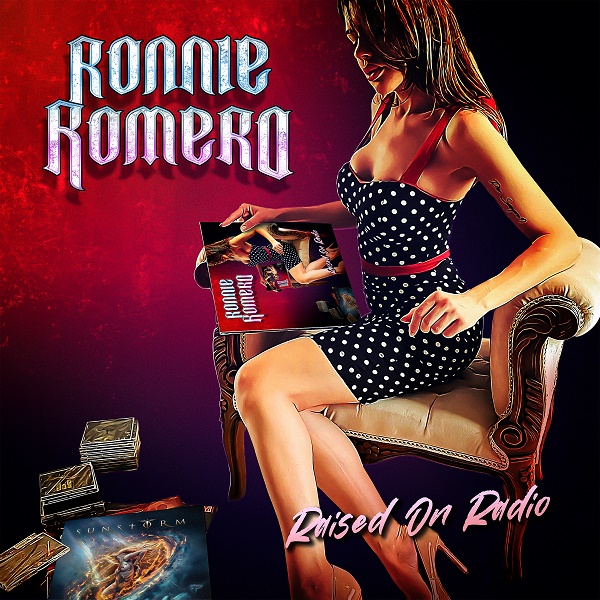 RONNIE ROMERO – Raised On Radio
Aktuelles Line Up
Ronnie Romero - Vocals
Srdjan Brankovic - Guitars
Alessandro Del Vecchio - Keyboards
Javi Garcia - Bass
Andy C - Drums