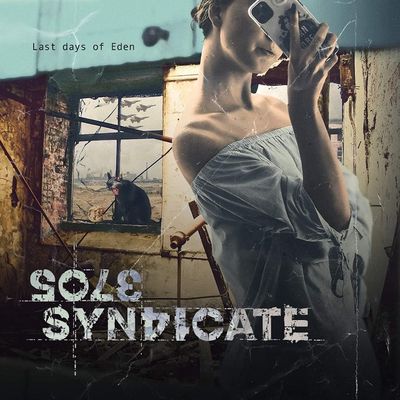 SOLE SYNDICATE
Last Days Of Eden
(Melodic Metal | Melodic Rock)
---
Release: 2020
---
SOLE SYNDICATE kann man trotz bereits einem veröffentlichten Album problemlos als waschechte Newcomer bezeichnen. Mit dem Zweitwerk "Last Days Of Eden" wollen die Melodic Metaller mit dem italienischen Label Scarlet Records nun ein erstes große Ausrufezeichen setzen.
Und so machen die Nordmänner auch wirklich eine anständige Figur und bieten Melodic Metal Fans passende Kost mit allem was dazu gehört, sowie einigen Ausflügen in rockige Gefilde. So könnten das treibende "Wake Up" oder der mit Akustik-Gitarre aufgepeppte Track durchaus auch im Radio laufen. Einige heavy Riffs und genug metallische Schlagseite gibt es aber trotzdem und die erinnert nicht selten an Truppen wie MASTERPLAN, THUNDERSTONE oder AT VANCE, wenn auch in etwas gezügelterem Maß. Das mag auch daran liegen, dass der Frontmann mit seiner leicht rauen Stimme auch in Richtung der dazugehörigen (Ex)Fronter Jorn Lande, Pasi Rantanen oder Rick Alzi schielt. Auf der Rock-Seite sehe ich eher EUROPE auf Grund der hier und da leicht bombastischen und die SCORPIONS wegen der gefühlvollen Seite als passende Einflüsse der Schweden. Anspieltipps sind auf jeden Fall das stampfende "We Came To Rock" für DIO und Lande Jünger, der flotte Ohrwurm-Rocker "Brothers" und die opulente Single "…And The Truth Will Set You Free".
Alles in allem ist "Last Days On Eden" ein grundsolides und interessantes Stück Melodic Metal mit Rock-Einflüssen, das zudem auch wirklich gut produziert aus den Boxen tönt, aber für den großen Durchbruch noch etwas an eigener Identität und großen Hitkandidaten mangelt. Für Fans der genannten Truppen aber auf jeden Fall einen Test wert.
---
Tracklist "Last Days Of Eden":
1. Wake Up
2. …and The Struth Will Set You Free
3. We All Fall Apart
4. Glory Days
5. We Came To Rock
6. Brothers
7. Pain Is Only An Illusion
8. Have You Heard It All Before
9. Bring Us A Hero
10. When Darkness Calls
Gesamtspielzeit: 49:36
---
www.facebook.com/solesyndicatemusic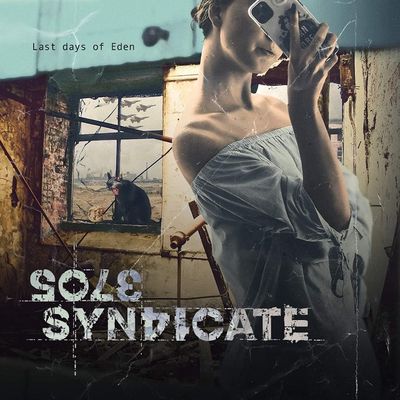 SOLE SYNDICATE – Last Days Of Eden