KK's PRIEST, die Band bestehend aus dem bekannten ehemaligen Judas Priest-Gitarristen KK Downing und dem ehemaligen Sänger Tim "Ripper" Owens, freut sich, die Veröffentlichung von SERMONS OF THE SINNER über Explorer1 Music Group/EX1 Records am 20. August bekannt zu geben.
---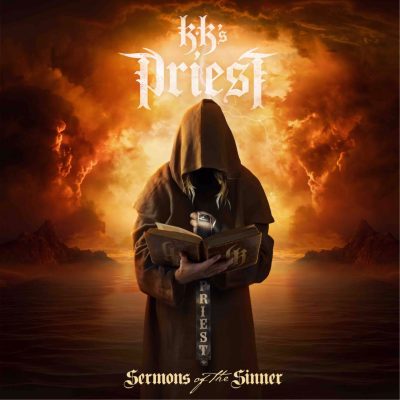 Die erste Single aus "Sermons Of The Sinner" mit dem Titel "Hellfire Thunderbolt" ist ebenfalls ab heute erhältlich und wird HIER mit einem atemberaubenden neuen Performance-Video vorgestellt. Downing erklärt zu dem Song: "We are delighted to finally be able to release our first track to the world. It gives a real flavour of the sound and showcases the amazing players I've got in this band. We can't wait for the fans to hear the record."Neben Downing an der Gitarre ist bei KK's PRIEST auch Ex-Judas Priest-Mitglied Tim "Ripper" Owens am Mikro zu hören, der acht Jahre lang Frontmann der Band war.
Zu ihnen gesellen sich Tony Newton (Voodoo Six) am Bass, A.J. Mills (Hostile) an der Gitarre und Sean Elg (DeathRiders/Cage) am Schlagzeug. Der ursprüngliche Schlagzeuger, Les Binks, hat sich leider eine Handgelenksverletzung zugezogen, wird aber auf den Touren der Band spezielle Gastauftritte absolvieren.
Tracklist:
1. Incarnation
2. Hellfire Thunderbolt
3. Sermonst Of The Sinner
4. Sacredote Y Diablo
5. Raise Your Fists
6. Brothers Of The Road
7. Metal Through And Throug
8. Wild And Free
9. Hail For The Priest
10. Return Of The Sentinel
---