Arjen Lucassen (Ayreon) ist zurück mit einem neuen Star One Album mit dem Titel Revel In Time. Das neue Album erscheint am 18. Februar 2022 auf InsideOutMusic, mehr als 10 Jahre nach der letzten Veröffentlichung. Heute freut sich Arjen, die erste Single und das Video des abschließenden Tracks "Lost Children of the Universe" zu veröffentlichen.
---
Arjen Lucassen (Ayreon) is back with a new Star One album titled Revel In Time.  The new album comes more than 10 years since the previous release and is due out on Feb 18th, 2022 on InsideOutMusic.  Today, Arjen is pleased to share the first single and video from the album's closing track "Lost Children of the Universe".
Arjen erzählt:
"This 10-minute epic is the first video clip/single of the new Star One album Revel in Time. The lyrics are inspired by the movie Interstellar.
This is a slightly different version than on the CD. On CD1 Roy Khan sings the lead vocals and on CD2 Tony Martin sings the lead vocals. For this YouTube version I combined their voices. Both such great singers, I just couldn't choose! Hope you enjoy it. Thanks for your attention!"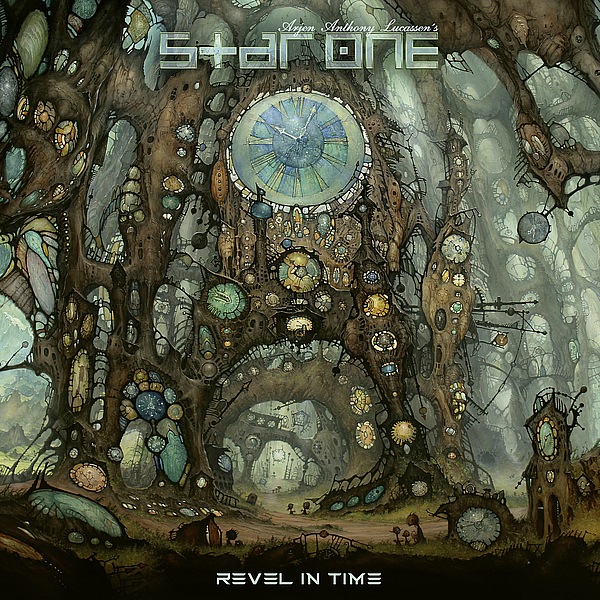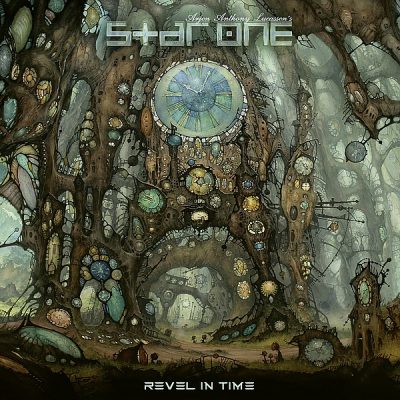 CD1:
1] Fate of Man 5:29
2] 28 Days (Till the End of Time) 7:21
3] Prescient 6:34
4] Back from the Past 4:50
5] Revel in Time 4:38
6] The Year of '41 6:20
7] Bridge of Life 5:14
8] Today is Yesterday 5:46
9] A Hand on the Clock 5:52
10] Beyond the Edge of it All 4:52
11] Lost Children of the Universe 9:46
CD 2:
beinhaltet die gleichen Songs, aber mit anderen Sänger-Kombinationen.
Das Album kann ab dem 17. Dezember vorbestellt werden und wird als Ltd. 2CD Digipak, Ltd. Deluxe 3CD+Blu-Ray Artbook (inkl. einem Poster des Cover-Artworks), und als 180g Gatefold 2LP (inkl. dem Album auf CD & einem LP-Booklet).
CD 2 enthält alternative Versionen der gleichen Songs wie CD 1, jedoch mit anderen Sängern. Außerdem gibt es einen 5.1-Mix, eine High-Res-Audio-Version und ein exklusives, einstündiges Behind the Scenes-Video auf der Blu-ray, die dem Artbook beiliegt.
Arjen erklärt die Entscheidung, mit einem neuen Star One Album zurückzukehren:
"Ayreon is like the mothership for all my music. It contains all the different musical styles that I like to listen to and that I love to create. But I'm always looking for challenges and trying to create something new and original as well. Working within a set of constraints forces you to do that, so sometimes I like to limit myself and focus on just one style. For example, with STAR ONE I focus on the metal-side of AYREON. That means you won't hear the exuberantly liberal use of acoustic instruments that are so often featured on Ayreon albums, like violin, woodwinds, cello, horns, dulcimer, mandolin, etc."
---