Die mächtigen KREATOR sind stolz darauf, "Strongest Of The Strong", die zweite Single aus ihrem kommenden fünfzehnten Studioalbum "Hate Über Alles", das am 10. Juni 2022 erscheinen wird, zu präsentieren. Fünf Jahre nach ihrem hochgelobten Album "Gods Of Violence" (2017), das auf Platz 1 der deutschen Albumcharts landete, freut sich die genrebestimmende Band, dieses 11-Track-Ungetüm zu präsentieren.
---
Der unerbittliche Mid-Tempo-Sledgehammer "Strongest Of The Strong" macht seinem Namen alle Ehre und wird passenderweise von dem bekannten Strongman und Veganer Patrik Baboumian unterstützt, der den hymnischen Refrain des Songs mit donnernden Backing Vocals untermalt.
Patrik tritt auch im Musikvideo zum Song als Comicfigur Earthraiser auf, der für Tiere und Natur kämpft. Das Video wurde unter der Regie von Tom Schlagkamp in Südafrika gedreht.
Mille Petrozza kommentiert:
"Strongest of the Strong represents every person on this planet who is striving to become a force of good in a world filled with a lot of bad. It's a straightforward banger with a message that only one man could carry; his name is Patrik 'Earthraiser' Baboumian! Great working with him in the studio and on the music video, a man with a lot of shared values with my own. We hope you enjoy!"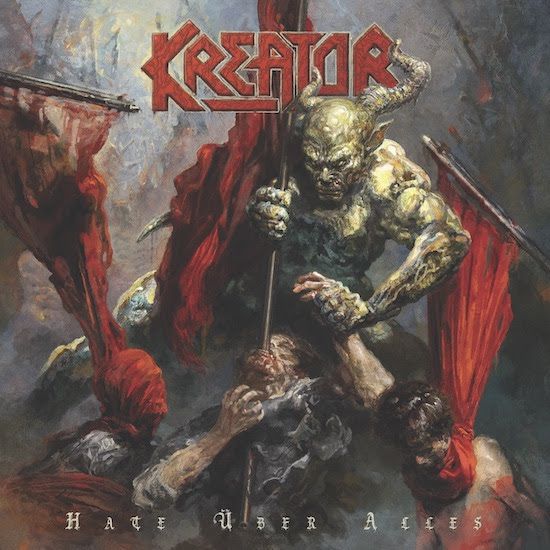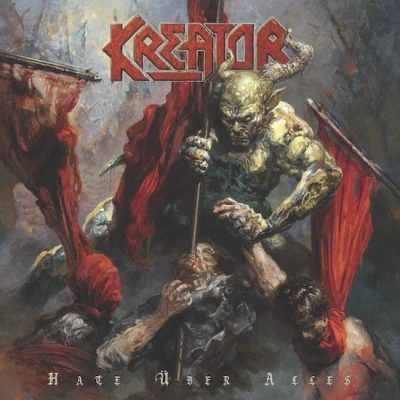 Tracklist:
01. Sergio Corbucci Is Dead
02. Hate Über Alles
03. Killer Of Jesus
04. Crush The Tyrants
05. Strongest Of The Strong
06. Become Immortal
07. Conquer And Destroy
08. Midnight Sun
09. Demonic Future
10. Pride Comes Before The Fall
11. Dying Planet
Mille ergänzt:
""Hate Über Alles" reflects the time we're living in. Everything is really loud and aggressive. The way we communicate has changed, thanks to social media. It causes a lot of imbalance. The world is in a state of disrepair. Life is not harmonic right now, it's disharmonic… that's where I was going with the title."
---
www.facebook.com/KreatorOfficial
---