DESERT NEARTHE END kehren mit ihrem fünften Album zurück und freuen sich, ihre Zusammenarbeit mit Boersma Records (Deutschland) bekannt zu geben!
---
Da die Zeit der Pandemie zu Ende zu gehen scheint, haben Desert Near the End diese zweijährige Pause als Gelegenheit genutzt, kreativ zu sein. Sie liefern den direkten Nachfolger ihres letzten Werkes "Of Fire And Stars" ab!
Diesmal ist es ihnen gelungen, die Aggression mit der Melodie auszubalancieren und ein Ergebnis zu erzielen, das sich mehr nach DESERT NEAR THE END anfühlt als je zuvor. Die Einflüsse wurden gezähmt und ein persönlicherer Sound ist entstanden, der den Weg durch die Wüste deutlicher als je zuvor macht! Textlich basiert das Album auf der ersten Trilogie der "The Red Rising Saga" von Pierce Brown, die der Band viel Inspiration und Denkanstöße bot.
Hört den Song "Rise For Dominion" hier:
Das Album wurde erneut in den Incorporated M. Studios aufgenommen und gemischt und von Vassilis Pappas produziert. Das wunderschöne Cover-Artwork ist von Panagiotis Vlamis signiert, der auch das "Theater of War"-Artwork entworfen hat. Giannis Nakos und Remedy Art Design haben wieder einmal ein fantastisches Booklet gestaltet.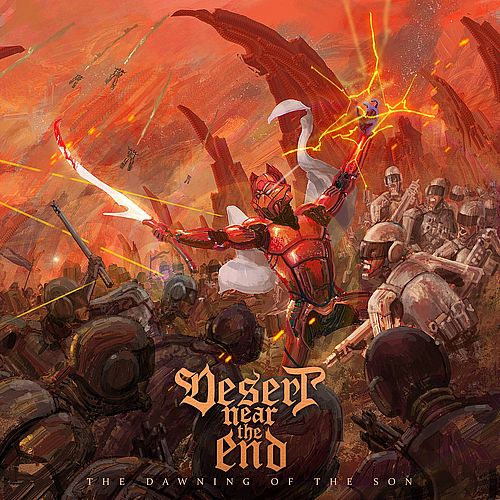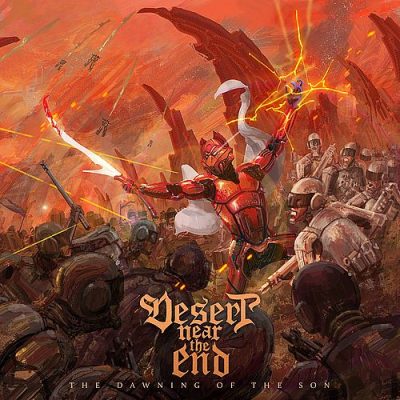 Tracklist:
1. Break the chains (4:56)
2. Rise for dominion (4:02)
3. A wolf amongst lions (4:23)
4. Iron rain (4:10)
5. I am hell and hell is me (6:48)
6. Wound my way (5:03)
7. Obsidian angel (6:33)
8. Beyond the gates (6:44) 
---
www.facebook.com/DesertNearTheEnd
---