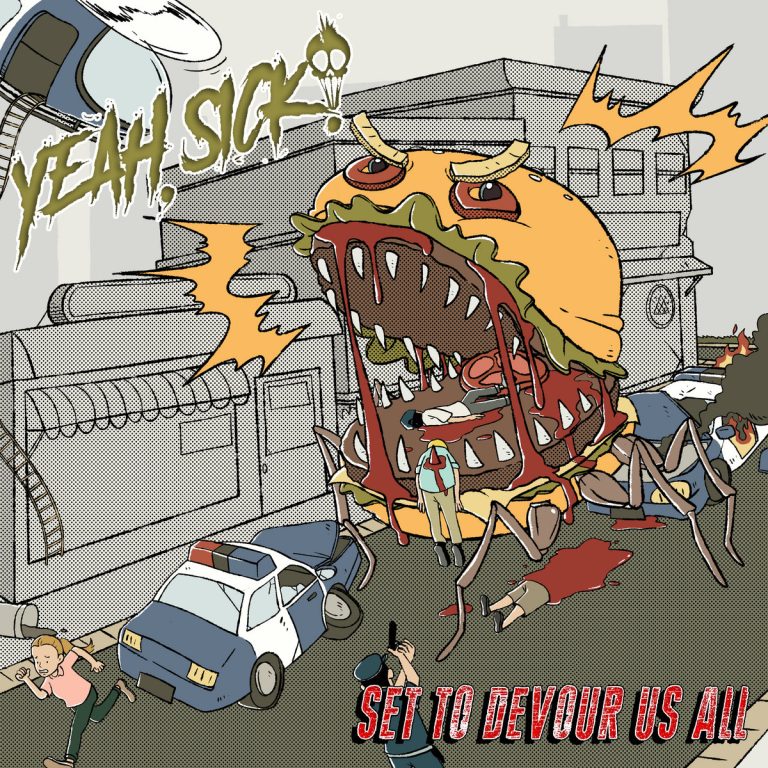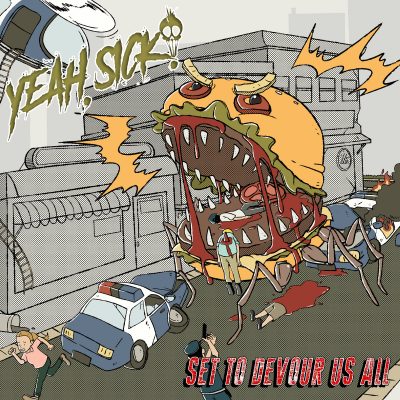 YEAH, SICK!
 Set To Devour Us All
(Hardcore | Metal)
---
Release: 29.07. 2022
---
Zwei Dinge sind offenbar gerade in Mode – so sorgen Duos im Bereich der harten Musik für Furore, unter anderem auch HECKSPOILER aus Good Ol' Austria, und mit YEAH SICK! gibt es einen weiteren Hardcore Export aus Australia.
Liam (Frosty) Frost-Camilleri ist nicht nur ein Meister der Basssaiten sondern verfügt auch über eine Brüllstimme, die nicht nur durch Mark und Bein geht sondern phasenweise angenehm an Tom Araya von SLAYER erinnert, während die Arbeit von Benito Martino am Schlagzeug für treibenden Hardcore-Einschlag sorgt.
Mit diesen Zutaten bekommen schon im Opener "Tin Foil Freak" die Aluhutträger*innen und Verschwörungstherotiker*innen auch lyrisch ordentlich ihr Fett ab. Und in dieser Spielart geht es weiter, es groovt an allen Ecken und Enden, die Songs sind bei aller Wucht nicht nur eingängig sondern glänzen auch mit Popkultur und Filmzitaten wie in "John Wick's Dog" oder galligem wie schrägen Humor, so geht es in "Living Hamburger" um lebende Fleischlaberweckerl die Menschen verspeisen als umgekehrt und es schießen einem die grandios kruden HORSE THE BAND in Erinnerung.
Aber YEAH SICK! legen mit "Vegan Butcher" dann gleich noch ein Schäufelchen drauf, bevor sie im abschließenden etwas epischeren "The Trickster" ordentlich Desert Rock im Stil der frühen KYUSS oder ORANGE GOBLIN inhalieren und in ihren markanten Sound einweben.
Eine kurzweilige, herrlich krachende wie groovende Platte, des sich nicht immer ganz ernstnehmenden sympathischen Duos, die vor Energie nur so strotzt und Laune macht, dass die Herrschaften aus Down Under den Weg nach Europa schaffen um Live für Furore und verschwitzte Clubs zu sorgen.
---
Tracklist "Set To Devour Us All!":
1. Tin Foil Freak
2. Spill Your Guts
3. Serve It Cold
4. Machine Man
5. John Wick's Dog
6. Living Hamburger
7. The Little Book Of Calm
8. Vegan Butcher
9. The
Gesamtspielzeit: 34:55
---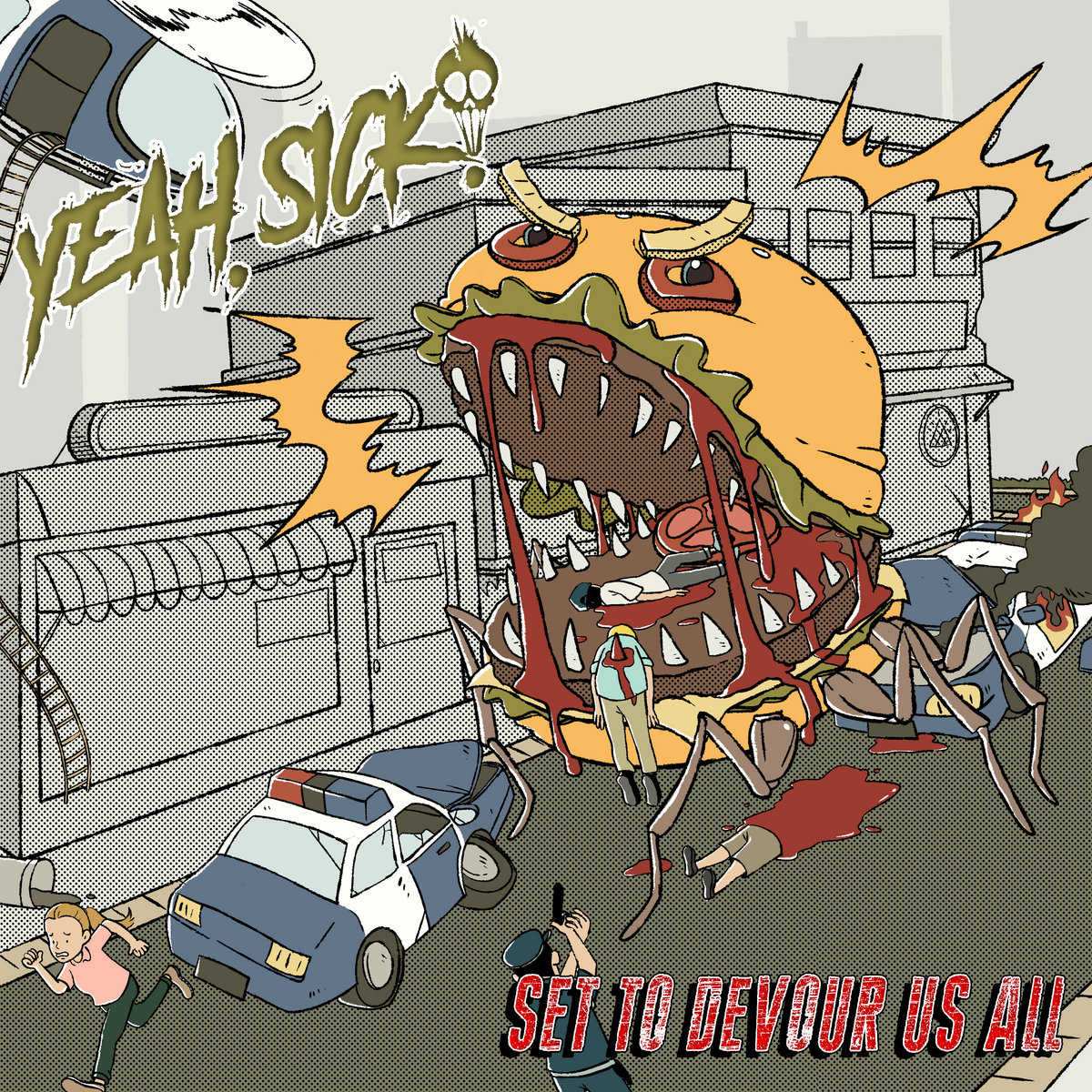 YEAH, SICK! – Set To Devour Us All
Line Up
Liam (Frosty) Frost-Camilleri (Bass / Vocals)
Benito Martino (Drums)