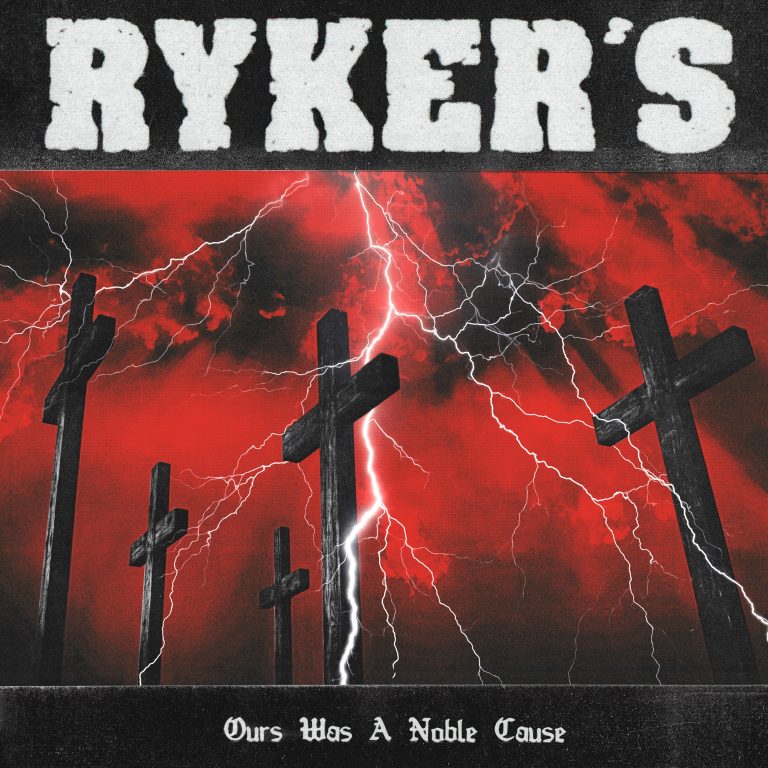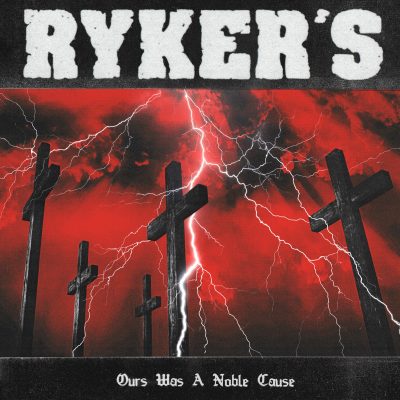 RYKER'S
Ours Was A Noble Cause
(Hardcore)
---
Label: BDHW Records
Format: (LP)

Release: 05.08. 2022

---
Bei den deutschen Hardcore Urgesteinen on RYKER'S aus Kassel, die bis heute einem herrlich Old Schooligen NYHC beeinflussten Sound frönen, hat sich für das aktuelle Album "Ours Was A Nobe Cause" so einiges getan.
So gibt es einen neuen alten Sänger, denn nach zwei Alben ("Never Meant To Last" , "The Beginning…") mit Dennis aka Sergeant D. von BRIGHTSIDE und TAUSEND LÖWEN UNTER FEINDEN am Mikro, meldet sich Kid D, der die Band 2013 wegen akuter Zeitprobleme verlassen hat zurück und veredelt "Ours Was A Noble Cause" mit seinem prägnanten Organ.
Schon der Opener "When The Dam Has Broken" macht in knapp zwei Minuten keine Gefangenen, RYKER'S sind zurück und sie sind schön zornig und lassen ihrer Wut freien Lauf, wie "Don't Bother Me" oder "Mentally Unlocked" anschließend gleich nochmals unterstreichen. Innovativ geht zwar anders, aber das Quintett versteht ihr Handwerk und so knallen sie einem einen Hardcore-Kracher nach dem anderen um die Ohren. Wobei diesmal der Metal-Einschlag wieder deutlicher ausgefallen ist, wie auf "Death Divides Death Unites" gut zu hören.
Zum Abschluss geben RYKER'S dann ein schon obligatorisches Cover, ganz im Sinne von AGNOSTIC FRONT's Roger Miret: "Don't Trust a hardcore kid who never listened to punk", des Klassikers "My Riot" von den Punk Urgesteinen UK SUBS zum Besten.
RYKER'S im Jahre 2022 wissen zwar nicht zu überraschen, liefern aber gewohnt gute Old School Hardcore Kost. Und das reicht uns auf jeden Fall
---
Tracklist "Ours Was A Noble Cause":
1. When The Dam Has Broken
2. Bread And Circuses
3. Don't Bother Me
4. Mentally Unlocked
5. Ours Was A Noble Cause
6. Always Forgive Never Forget
7. Blast From The Past
8. Death Divides Death Unites
9. The Road To Better
10. Riot (UK Subs)
Gesamtspielzeit: 28:58
---
Band-Links: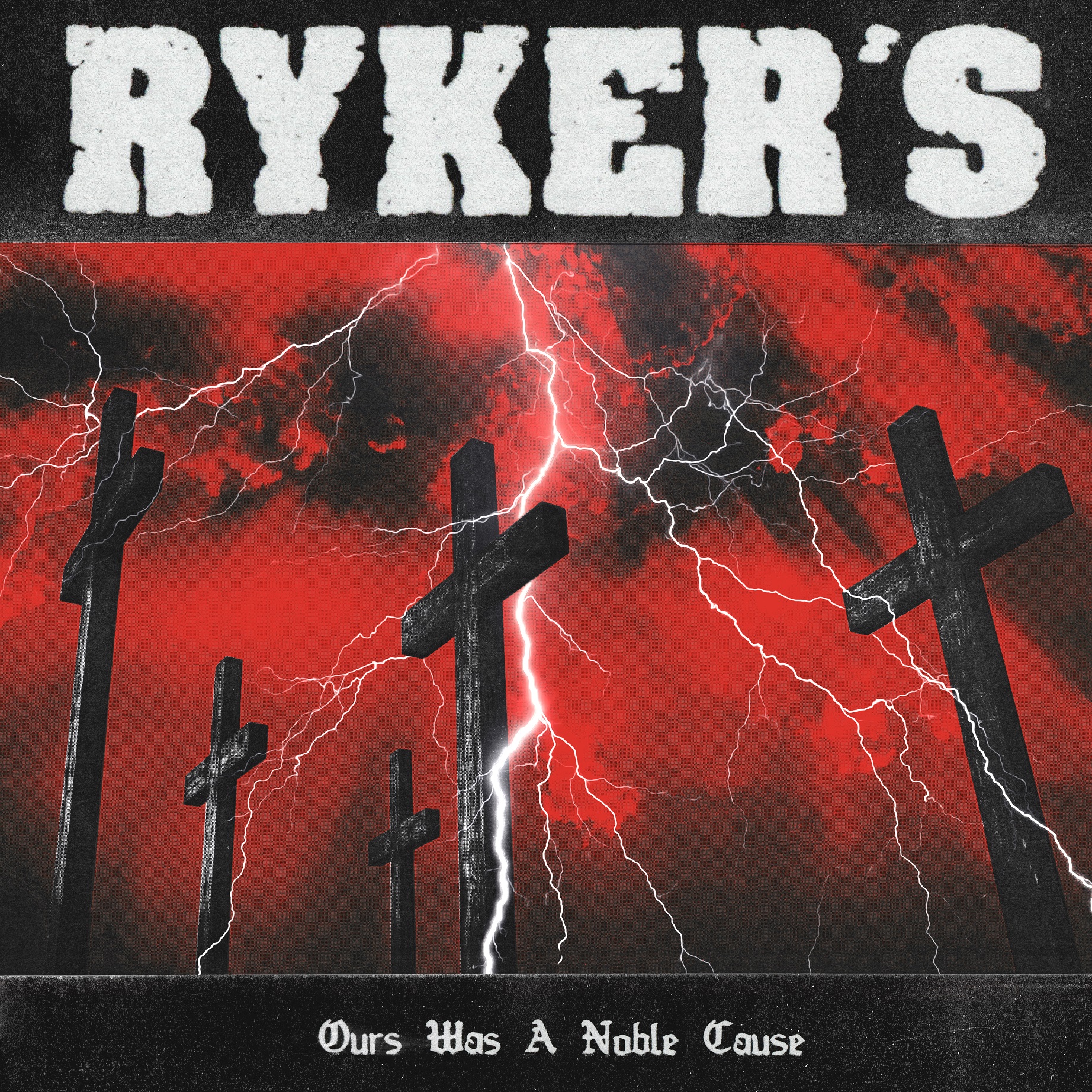 RYKER'S – Ours Was A Noble Cause
Line Up
Kid-D (Vocals)
Fusel (Lead Guitar)
Steve (Rhythm Guitar)
Chris (Bass)
Flo (Drums)