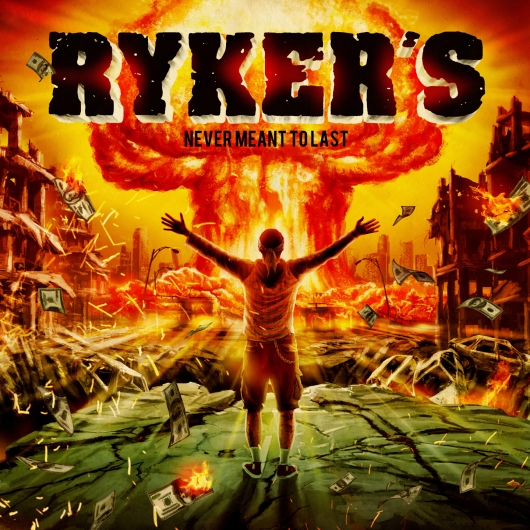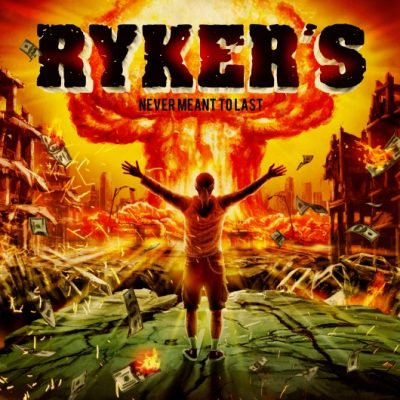 RYKER'S
Never Meant To Last
(Hardcore)
---
Label: BDHW Records
Format: (LP)

Release: 2015

---
Wie heißt es so schön: Wiedersehen macht Freude! Gerade bei den RYKER'S, denn die Herrschaften aus Kassel treibemnschon seit 1992 mit kürzeren und längeren Pausen ihr Old-Dchool Hardcore Unwesen.
Im vergangenen Jahr melden sie sich mit dem Album – Nomen Est Omen – "Hard To The Core" eindrucksvoll zurück. Und nun folgt mit "Never Meant To Last" der nächste Rundumschlag des Quartetts. Erstmals ist allerings nicht mir Kid.D für die Vocals verantwortlich, sondern er hat aus zeitlichen Gründen das Mikro an Dennis aka Sergeant D. von BRIGHTSIDE und TAUSEND LÖWEN UNTER FEINDEN übergeben. Weitere Gastauftritte verzeichnen u.a. Mike Dijan (BREAKDOWN, SKARHEAD), Craig Ahead (AGNOSTIC FRONT, SICK OF IT ALL) oder auch Samuel El Action (SCHEISSE MINELLI). Da wurde also eine illustre Runde zusammengestellt für den neuen Output.
Und dieser geht auch ordentlich nach vorn, wie schon die erste Single mit dem wirklich großartigen Titel "High Five In Your Face With A Chair" mehr als unter Beweis stellt. RYKER'S sind wütend und es macht Ihnen wieder Spaß wie eh und je.
Ein gelungene, quasi traditionelle, Oldschool Hardcore Platte, die keinen Gefangenen macht sondern nur die Gehörgänge ordentlich durchpustet. Der nächste passende Soundtrack zum Pumpen, nur aufpassen dass man im vor lauter beim Hören entstehendem Testosteron im Fitte mal so nebenbei nicht 20kg zu viel auf die Langhantel klatscht.
---
Tracklist "Never Meant To Last":
1. My Demons
2. Fair Play Overrated
3. Pig Justice
4. The Outcast´s Voice
5. The Tenth Level
6. We Ain't Going Away
7. The Age Of…
8. The Downfall
9. Back Of The People
10. Enemy Of The People
11. Distractions
12. Rememberance
13. High Five In Your Face With A Chair
14. Cowboy Song
Gesamtspielzeit: 37:10
---
www.rykershardcore.com
www.facebook.com/rykershardcore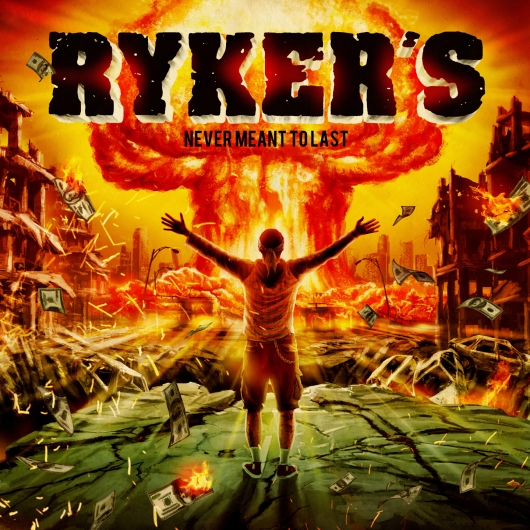 RYKER'S – Never Meant To Last