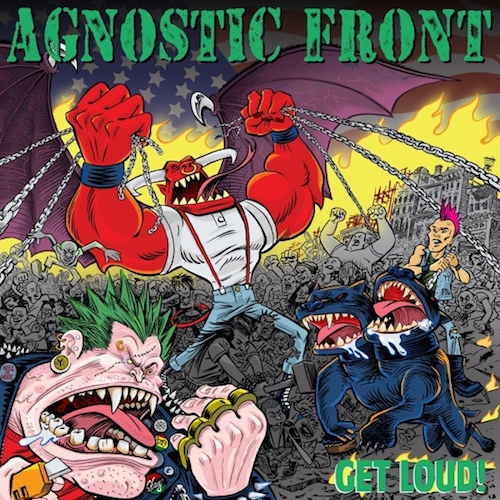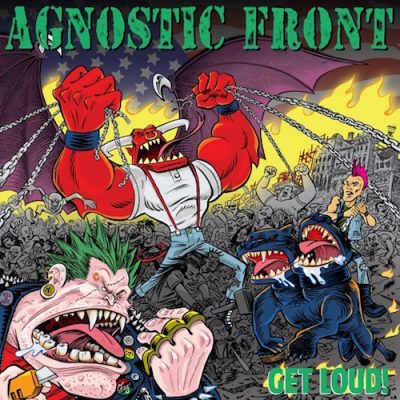 AGNOSTIC FRONT
Get Loud!
(Hardcore)
---
Release: 2019
---
"New York Hardcore keeps me alive" so bellt Roger Miret in "In My Blood" Und damit wäre eigentlich schon alles gesagt. Spaß beiseite. Die "Godfathers of Hardcore" melden sich nach vier Jahren mit "Get Loud!" – Achtung Wortwitz – lautstark zurück. Wer die Band rund um Vinnie Stigma und Roger Miret kennt, wird wohl ahnen, dass es prinzipiell nicht allzu viel Novitäten auf dem neuen Album gibt.
AGNOSTIC FRONT halten es mit "Schuster bleib bei deinen Leisten" und fahren gut damit. So gibt es gewohnt metallisch angehauchte Hardcore-Kracher, von denen kaum einer über die 3-Minuten-Grenze hinweg sprintet. Die amtlichen Hymnen auf die Vergangenheit wie das großartige "I Remember", welches quasi als Song zu der herausragenden wie sympathischen Doku von Ian McFarland (der selbst Bassist bei BLOOD FOR BLOOD war) über AF zu verstehen ist, darf natürlich auch nicht fehlen. An dieser Stelle übrigens eine unbedingte Empfehlung, denn diese ist auch für Szenefremde ein durchaus sehenswerter Film. Ansonsten gibt es klassisches Geknüppel zu altbekannten Themen, die Songtitel wie "Spray Painted Walls", "Anti Social" oder "AF Stomp" sprechen da für sich.
Musikalisch schlagen sie aber auch gekonnt einen Bogen zu ihrem zweiten Album "Cause The Alarm" aus dem Jahre 1986, welches mit ähnlicher Härte damals für Furore sorgt. Und so durfte auch wie damals wieder Sean Taggart das Artwork des Albums gestalten. Ein weiters gutes Werk in der langen Reihen von Veröffentlichungen der Hardcore-Legenden.
---
Tracklist "Get Loud!":
1. Spray Painted Walls
2. Anti Social
3. Get Loud
4. Conquer And Divide
5. I Remember
6. Dead Silence
7. Af Stomp
8. Urban Decay
9. Snitches Get Stitches
10. Isolated
11. In My Blood
12. Attention
13. Pull The Trigger
14. Devastated
Gesamtspielzeit: 30:17
---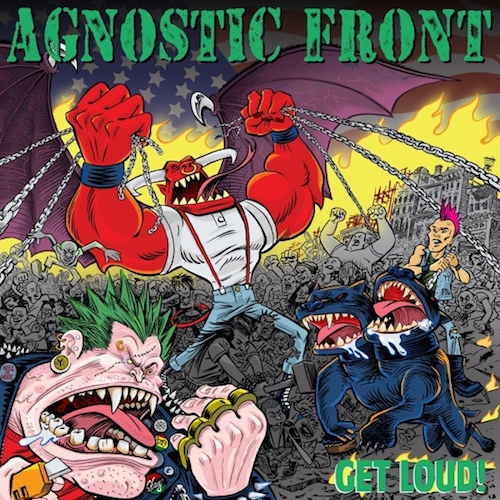 AGNOSTIC FRONT – Get Loud!
LineUp
Roger Miret (Vocals)
Vinnie Stigma (Gitarre)
Mike Gallo (Bass)
Craig Silvermann (Gitarre)
Pokey Mo (Drums)