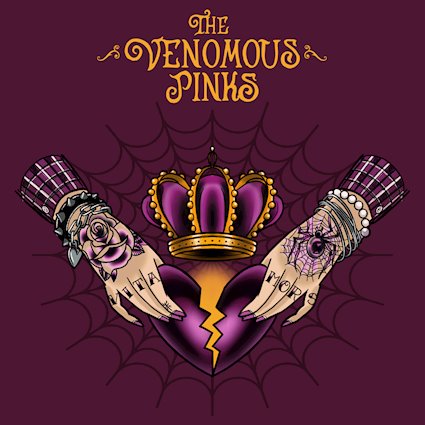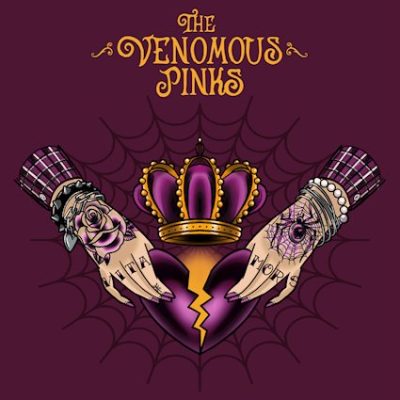 THE VENOMOUS PINKS
Vita Mors
(Punkrock | HC Punk)
---
Release: 03.06.2022
---
Das Trio THE VENOMOUS PINKS aus aus Mesa, Arizona ließ in den letzten Jahren durch die beiden EPs "Exes & Whoas!", sowie "We Do It Better" aufhorchen. Zwar bewegen die drei sich, wie viele Bands aus dem Roster des Linzer SBÄM Labels im Genre des Skate-Punks, denken diesen aber deutlich weiter und so fließt nicht nur immer wieder eine Pop-Punk Note, die ein wenig an ALKALINE TRIO gemahnt ein, nein die drei Damen wissen auch wie man das Hardcore-Punk Gaspedal ordentlich durchtritt.
Somit hat man den Sound von ihrem ersten Longplayer "Vita Mors" auch schon gut umrissen, und so überzeugen Songs wie I really don't care" mit Linh Le von BAD COP / BAD COP nicht nur mit knackig melodiöse- Hardcore-Punk, sondern auch einer Hommage an Stephen King's "Carrie" im dazugehörigen Video.
Einzig in "Broken Heart Club" nehmen die drei ein wenig an Tempo heraus, um danach in "Hold On" charmant Toby Morse (H2O) und dessen "One Life, One Chance" und die damit verbunden "Positive Mental Attitude" zu zitieren. Außerdem hat man sich. sich für das krachende "Todos Unidos" gleich mal Efrem Schulz von DEATH BY STEREO als Unterstützung ins Haus geholt.
Im abschließende "We Must Prevail" unterstreichen sie dann im Vorbeigehen nochmals ihre feministische Grundhaltung und lassen gar Gangshouts einfließen zu denen die Jungs von MADBALL anerkennend die Fäuste recken würden.
"Vita Mors" ist ein gelungenes schroffes, wie eingängiges und abwechslungsreiches Punkrock Album mit verdammt viel Haltung.  THE VENOMOUS PUNKS …ähm PINKS – sind eine der ganz starken Bands im Roster von SBÄM Records – Uneingeschränkte Empfehlung.
---
Tracklist "Vita Mors":
1. Mercy
2. I Really Don't Care feat. Linh Le (BAD COP/BAD COP)
3. No Rules
4. We Do It Better feat. Brenna Red (THE LAST GANG)
5. Cross My Heart and Hope to Die
6. Broken Hearts Club
7. Apothecary Ailment
8. Hold On
9. Todos Unidos feat. Efrem Schulz (DEATH BY STEREO)
10. We Must Prevail
Gesamtspielzeit:  27:14
---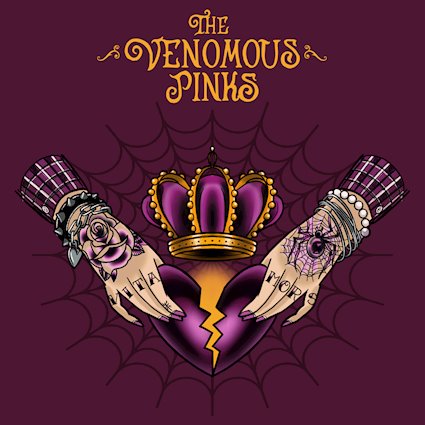 THE VENOMOUS PINKS – Vita Mors
Line Up
Gaby Kaos (Bass, Gesang)
Drea Doll (Gitarre)
Cassie Jalilie (Schlagzeug),