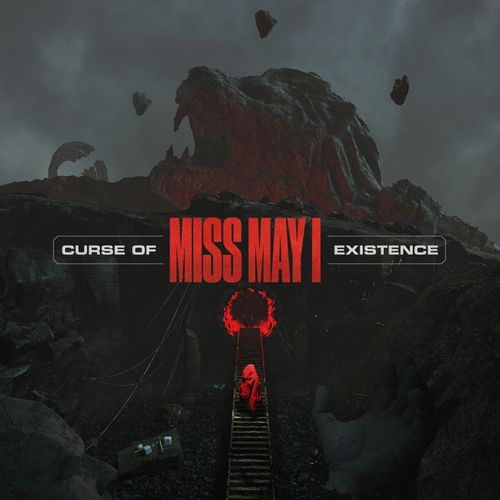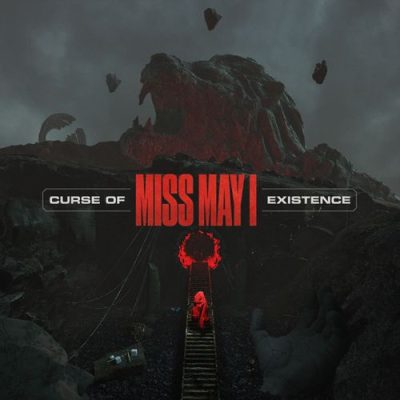 MISS MAY I
Curse Of Existence
(Metalcore | NWOAHM)
---
Release: 02.09.2022
---
Curse Of Existence is exactly what it reads, the curse we have in our existence. This doesn't mean anything strictly negative, but it covers all existence that is the good and the bad, the highs and the lows, the sorrow and the joy
Miss May I
Eigentlich wollte die Metalcore Hoffnung MISS MAY I mit "Shadows Inside" anno 2017 so richtig durchstarten. Ein verdammt starkes Album, Tourneen und Festivals in Europa – die Zeichen standen auf Sturm. Doch plötzlich wurde es still um die Truppe rund um Schreihals Levi Benton.
Warum die Truppe aus Ohio mehr als fünf Jahre brauchte, um mit ihrem siebten Werk "Curse Of Existence" endlich nachzulegen, konnte ich nicht wirklich in Erfahrung bringen. Macht aber nichts, denn die Jungs haben nichts verlernt. Auch MISS MAY I widmen sich der Pandemie, den Folgen und vor allem der mentalen Situation durch Isolation und Verzicht. So klingt das siebte Werk der Amerikaner überaus angepisst, was auch der Eröffnungstrack "A Smile That Does Not Exist" sogleich unterstreicht. Levi brüllt mit fies heiserer Stimme, die Riffs und Beats erinnern an die Göteborg-Schule irgendwo zwischen AT THE GATES und IN FLAMES und auch sonst ballert das Teil gehörig. Und so verzichtet die Band dieses Mal auch komplett auf Balladen oder moderne Experimente wie dem grandiosen "Never Let Me Stay" vom Vorgänger. Hier wird gezielt und gekonnt seiner Wut und dem Frust, der sich in den letzten Jahren angesammelt hat, freien Lauf gelassen.
Das bedeutet aber nicht, dass MISS MAY I nun auf eingängige, cleane Refrains, gekonnte Melodien und den einen oder anderen dezenten Synthie verzichten. Nein, die Jungs schaffen hier ein fett produziertes, homogenes Werk, das nicht selten an Truppen wie KILLSWITCH ENGAGE, AS I LAY DYING oder auch TRIVIUM denken lässt, aber mit Breakdowns und weiteren Core-Elementen doch auch dem Genre treu bleibt. Trotz der cleanen Refrains, die auch gerne mal emotional werden, wird es nie kitschig und man driftet auch nicht in Emocore-Regionen, auch wenn man hier und da mal dran kratzt.
Wer ein wütendes und doch auch irgendwie trauriges Stück heftigen Metalcore mit NWOAHM Einflüssen sucht, der wird auch dieses Mal glücklich. Auch wenn mir die moderneren Experimente des Vorgängers fehlen, ist "Curse Of Existence" ein homogener, passender und heftiger Befreiungsschlag, der sich erfrischend von der Masse abhebt.
---
Tracklist "Curse Of Existence":
1. A Smile That Does Not Exist
2. Earth Shaker
3. Bleed Together
4. Into Oblivion
5. Hollow Vessel
6. Free Fall
7. Born Destroyers
8. Unconquered
9. Savior To Self
10. Bloodshed
Gesamtspielzeit: 37:26
---
Band-Links: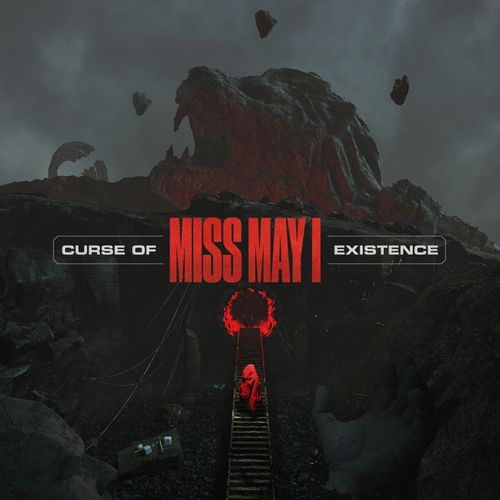 MISS MAY I – Curse Of Existence
LineUp:
Levi Benton - Vocals
Justin Aufdemkampe - Guitars
B.J. Stead - Guitars
Ryan Neff - Bass
Jerod Boyd- Drums