We went to hell and back to do this record
Although LORNA SHORE have been on the road since 2010 and are currently delivering their fourth longplayer "Pain Remains", somehow it feels like the new symphonic metal superstars from New Jersey have just appeared out of nowhere and are currently celebrating tremendous success. We met an excited and almost overwhelmed Adam De Micco shortly after their Summer Breeze show in front of thousands of people, to talk about the album.
---
It was insane! Like, there where people as far as I could see…Adam De Micco
---
Hi Adam, nice too meet you for this interview! First of all, what an amazing show! It was so intense. How was it for you?
It was insane! Like, there where people as far as I could see. I am not used to that, nether is someone in the band. It was super overwhelming. Especially this early, to see so many people. It was just crazy. An Awesome experience.
It is your first big festival tour…
Yes, that is our first tour with this lineup and also we never have done big festivals like this before. But this year we did Summer Breeze, Bloodstock, Alcatraz and it was definitely awesome to do this. We saw other bands on videos do festivals. But if you check out videos from other bands, you still don't know what to expect. For us, to be here, is like: this is really different in comparison to what we've done before.
So today it was kind of the biggest show so far?
Yeah, it was the biggest show we've ever played. It was insane.
So, you had smaller club shows before and also your new singer Will was in way smaller bands before. Can you realize your big step forward now? That must be so overwhelming.
I think it is the same for all of us. Even though Will played in different smaller bands. LORNA SHORE also played show like the same size. We have never done anything at this level with this magnitude. So I think it is very overwhelming for us all. Yeah!
You've bin around for some years now and "Pain Remains" will be your 4th album, but it felt like you really kicked off things with your new EP "…And I Return To Nothingness". It feels like a kind of restard, also with Will now in the band.
Yes. I think now all just klicked, because we have the perfect lineup now and all the pieces felt into place and also the moral of the band is great now. So every one pulls at the same rope. I think it helps when everyone wants to do the same thing. Everyone wants kind of the same direction, everyone wants to tour, everyone works on songs. So it all clicked now, because we are all on the same page. We've been doing this for years and kind of wrote the same style of music. But also every time you do it, you get better. It feels like we are doing the right thing now and I hope we still get better at this.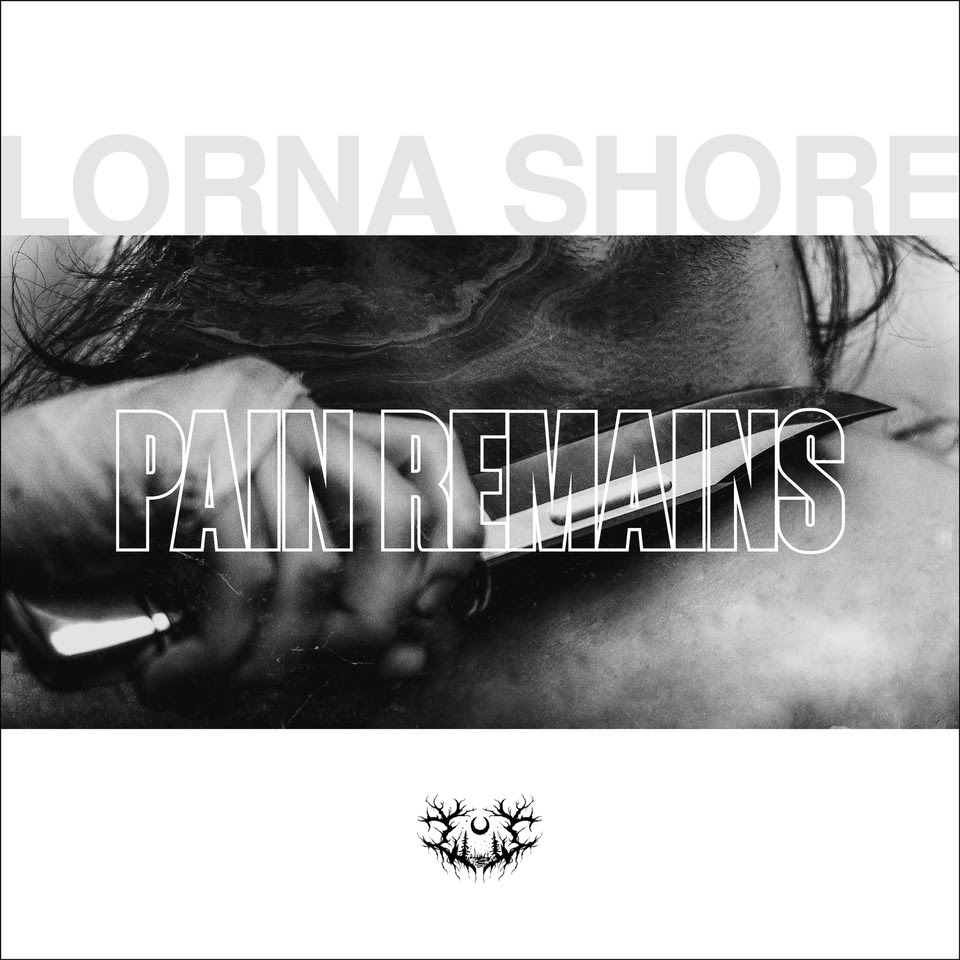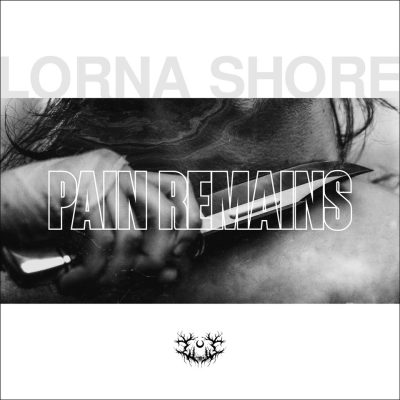 It is amazing to see such Bands like BEHEMOTH, HEAVEN SHALL BURN and also now LORNA SHORA, I mean such extreme sounding bands, with such an amazing success and reaching out to so much people.
That's definitely amazing. You always want to be successful, but we never imagined to be at this point, you know. We played small venues and clubs. To see this many people, it is for us just insane.
Did you have, now with your experience and also a new singer, a different approach for the new records?
I say yes and no. We definitely went in the studio to do things like on the EP, but then we wanted also to try some things differently. For us it feels like we did things differently, but I also think for the fans, we also put in our trademarks. I would say the record is a little bit of that what we did in the past and also a little bit of trying new things and spread out a little bit.
How long do you work on these songs? I mean they are brutal, intense and also epic. I guess it is not easy to put all this together.
It is not easy, but we are doing it for a while now. I think we now started to figure out how to do it right. Most of the time it is throwing enough stuff against the wall and see how it works. We also listen to different styles of musc and we want to take something from here and something from there and try to find out how it works. But if it doesn't work, we know it. But other things work immediately. It's a kind of trial and error. Just trying things out. Also as fans of music, we want to try out different things.
And how do you bring these songs to the stage. I mean do you have in mind things like: "can we actually play that live?"
(laughs) I mean if one of those things went to recording, you have no choice. I think we never think about the live atmosphere. After the songs are done, we can try to think about how it sounds live. But when we record songs, we never think about, can we perform this live. It is mor like, it sounds cool, we want to play it live, so we have no choice. (laughs)
It was interesting to see. Because of these complex songs, you and the whole band was kind of very focussed at their instruments, and then after you COMEBACK KID hit the stage, and it was kind of chaos, because they ran and jumped from side to side. (Everyone around laughed).
Haha. Yeah, it felt the same for us. But with these riffs and rhythms, if I am not focused, I am screwed.
LORNA SHORE has a real unique style, but I can also hear a few influences in your sound. So what are your actual influences?
Yes. My personal biggest influences are BEHEMOTH and NECROPHAGIST. These are also my favourite bands overall. DIMMU BORGIR, DARK FUNERAL, BLACK DAHLIA MURDER… those are my main influences. We used to listen to other heavy bands like WHITECHAPEL or SUICIDE SILENCE. But for me it is BEHEMOTH and NECROPHAGIST, I mean "Epitath" is one of the greatest records of all time.
So I guess, that would be your dream-tour-package?
No, I just want to go and see them, I don't need to be part of this tour! (laughs)
So if they played yesterday on this festival, that would be better, to have the chance to see them without being stressed with my own show. So that would make me happy. I never got to see them live, but I took lessons with Christian (Münzner), when he played in NECROPHAGIST. I think he is now in OBSCURA back again. It is cool to know him, but I wished to see them live, when they where still active back in the time.
But did you check out other bands on Summer Breeze?
Yes, yesterday! I saw HUMANITYS LAST BREATH and it was so good. It was also nice to see CANNIBAL CORPSE again. But I had also some work and tried to catch up some sleep yesterday. Everyone was on the festival, so I had a little bit of peace and silence. But it was also awesome to check out a couple of bands.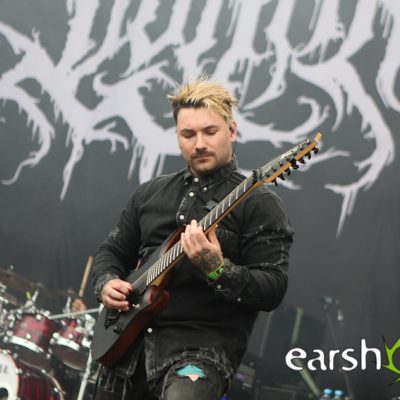 Cool! Let us talk a little bit about your upcoming record. It will be out in October later this year and it is called "Pain Remains". What was the idea of the title? And is there some kind of concept behind it?
Yeah. "Pain Remains". It ends up being just like a working title. I always think about working titles when I start to write a song just to get an idea what it could be about. And with "Pain Remains" it was like that. I liked that name and kept it, and so it happened, that the last 3 songs on the album have this name, of course with a subtitle. And yeah there is a concept. Will always talks about these concepts about these lyrics about some characters and dreamscapes and then like the three "Pain Remains" songs have their own loose concept. It has the same theme, but kind of a separated story. Sometimes we have these working titles and they fit, so we work on that song and push it in the direction the title goes and sometimes we keep the title, sometimes we change it.
I didn't get the whole album to listen to so far. But how do you feel after getting this great response for the EP and also the singles from "Pain Remains" now a few weeks before its release?
I really look forward on it! The time came so quickly, I don't feel like October is coming around so soon. It kind of feels like yesterday when we where in the studio writing and recording this album. I am really excited; I think it's our favourite work so far. We are really proud of it and it feels like we went to hell and back to do this record.
What's next after the release?
Touring, touring, touring! Hopefully to be back here soon and hopefully to play again on these great festivals.
How was it to play on this big main stage? I mean I like the energy with a smaller, more intimate concerts. How do you feel about this?
We play anywhere! We like all kinds of atmosphere and audiences. WE love these intimate shows, but to be on a stage like this with thousands of people. That's different. We never experienced that before. It was just great to have the chance to do that!
Yeah it is cool to have both. I also look forward to see you on a more intimate and also more intense show in a club soon!
Sure! We played a few club shows between the festival and we also loved that. You can engage with the fans a little bit more. On a big stage like the one on Summer Breeze, people are so far away. I don't even know what was going on in front of me, half of the show. (laughs). In a club show, you can kind of communicate with the people in the first rows. That is also cool. I like both!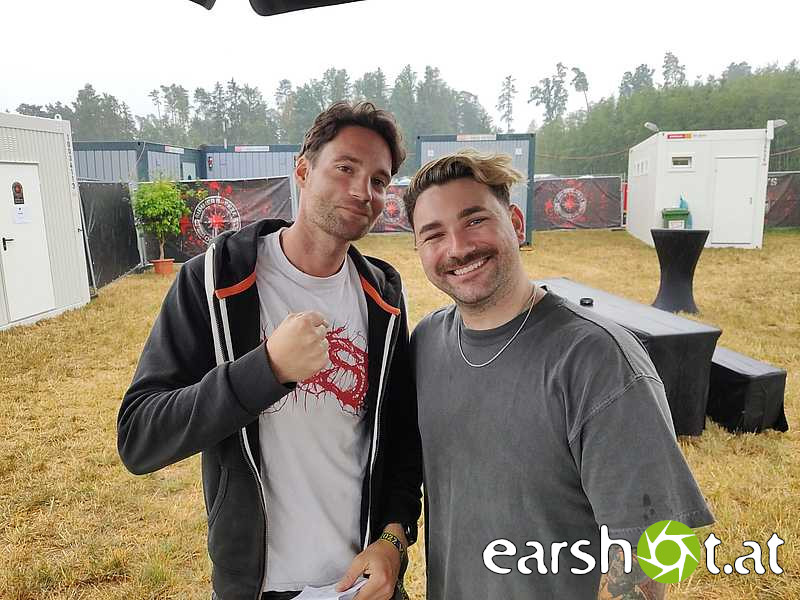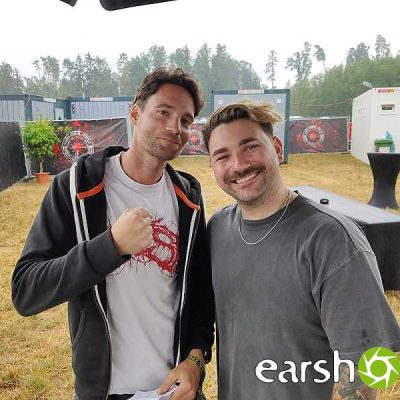 ---
Band-Biografie (Quelle Wikipedia)
Lorna Shore was formed in New Jersey in 2010 by vocalist Tom Barber, guitarist Adam De Micco, bassist Gary Herrera and drummer Austin Archey. In the meantime, Connor Deffley was recruited into the band as a second guitarist. Still in the founding year, on October 8, 2010, a first EP was released, Triumph, which was recorded and released on their own.  More on:
Wikipedia