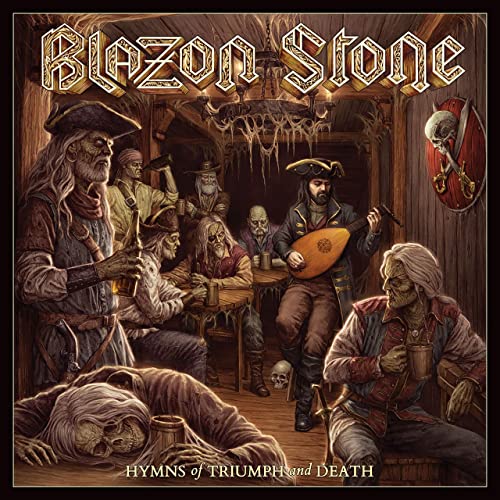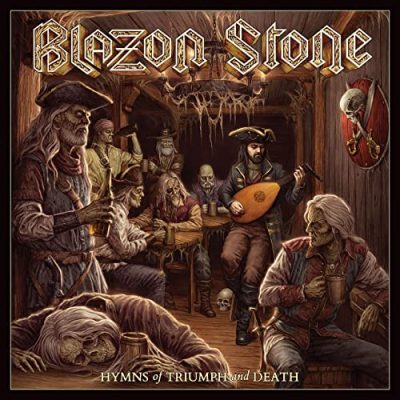 BLAZON STONE
Hymns Of Triumph And Death
(Power Metal)
---
Release: 22.06.2019
---
Erst 2019 haben BLAZON STONE eine neue Pirate-Power Metal Platte namens "Hymns Of Triumph Of Death" auf den Markt geworfen, da folgt jetzt schon der Re-Release von "Return To Port Royal", dem nun 17 Jahre alten Debüt als definitive Edition. Und wer BLAZON STONE beziehungsweise Cede Dupont, der hier alles alleine eingespielt und eingesungen hat, und seine anderen Truppen wie die ROCKA ROLLAS oder RUNELORD kennt, der weiß, dass der Schwede seit jeher astreinen Heavy Metal mit Einflüssen aus Power, Speed und True Metal liefert.
So auch bei diesem unterbewerteten Klassiker, der inspiriert von der 80er Szene irgendwo zwischen deutschen Heroen wie HELLOWEEN, RUNNING WILD oder SCANNER und US-Speed Metal Bands agiert, aber alles halt mit diesem maritimen Unterton. So ist auch der knackige Gitarrensound authentisch im 80s Feeling gehalten, der Gesang hoch und irgendwie als käme er aus weiter Ferne und natürlich alles verdammt verspielt und hochmelodisch. Neun Tracks, plus ein Intro und einem Live-Song, die einfach Ballern, unheimlich Spaß machen, den nötigen Pathos sowie eine Prise Kitsch mitbringen und den Spirit der frühen Power Metal Phase wunderbar transportieren. Für Fans furioser, ungestümer Spielweise, eindringlichen Melodien, abgefahrenen Soli und hymnischen Refrains mit allerlei Männerchören, eine wahre Freude. Neben dem Remaster und zwei Bonus Tracks wurde das Artwork für die Definitive Edition noch etwas aufgepeppt.
Wer die Truppe noch nicht kennt und sich mit den genannten Urgesteinen und dem Schaffen von Cede aber auch STORMWARRIOR anfreunden können, sollte dringendst zugreifen.
---
Tracklist "Return To Port Royal":
1. Black Chest Inn
2. Return To Port Royal
3. Stand Your Line
4. Amistad Rebellion
5. High Treason
6. Curse Of The Ghost Ship
7. Beasts Of War
8. Blackbeard
9. Wind In The Sails
10. The Tale Of Vasa
11. Stand Your Line (Live)
Gesamtspielzeit: 57:44

---
www.facebook.com/BlazonStoneOfficial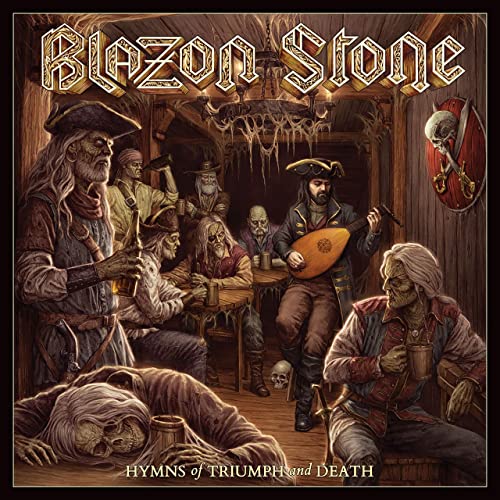 BLAZON STONE – Hymns Of Triumph And Death
LineUp:
Ced
Emil Westin Skogh
Kalle Löfgren
Matias Palm