Eigentlich ist das Album der Band aus Seattle schon zwei Jahre alt, wird nun aber quasi als Einstandsgeschenk beim neuen Label Quiet Panic re-released, um die Zeit bis zum Nachfolge-Album zu verkürzen, das für den Frühjahr 2021 angekündigt wird.
Nomen ist ja bei der Band rund um Frontfrau Lisa Mungo quasi omen, denn FUCKED AND BOUND brillieren mit extrem fiesen wie schnellem Hardcore-Punk, der immer wieder in Richtung Grindcore abbiegt. Der Opener "Wild Thing" braucht gerade mal 30 Sekunden um über die Zielrichtung zu sprinten, und ja das Quartett ist wütend und so prügelt man sich durch Songs wie das schon im Vorfeld als Video veröffentlichte "Terror", "Zero Fucks" oder "Creeps On The Street", deren Titel wohl nicht nach viel mehr Erklärung verlangen.
Die Stimme von Lisa Mungo geht durch Mark und Bein, wenn Sie ihre Kritik an der Gesellschaft dem Hörer engegenrotzt und kotzt. Mit einem der wenigen Songs der überhaupt an der zwei Minuten kratzen wie "My Love" gelingt ihnen sowas wie ein groovende Hardcore-Hit der ordentlich Laune macht und quasi das Highlight der Platte darstellt. Ansonsten geht es in bis dato gewohnter Hardcore-Punk-Grind-Manier bis auf das sehr gelungen SONIC YOUTH Cover "Kool Thing" sowie das abschließenden "Abuse Of Registry" dann mit knapp 5 Minuten, nicht nur fast ein Fünftel der Gesamtlänge des Albums sondern sich zu einem dreckigen Sludge-Core Song entwickelt bei dem Bands wie EYEHATEGOD irre helle Freude hätten.
Ein sehr gute Platte, die aber die Erwartungen auf das in Bälde erscheinende zweite Album beachtlich in die Höhe schraubt.
---
Tracklist "Suffrage":
1. Wild Thing
2. Get Inside
3. Dead Bop
4. Terror
5. Zero Fucks
6. My Love
7. Party Void
8. Locked
9. Creeps On The Street
10. Gtfo
11. Kool Thing
12. Punishers On Deck
13. Parasite Lost
14. Abuse Of Registry
Gesamtspielzeit: 24:37
---
www.fuckedandboundofficial.com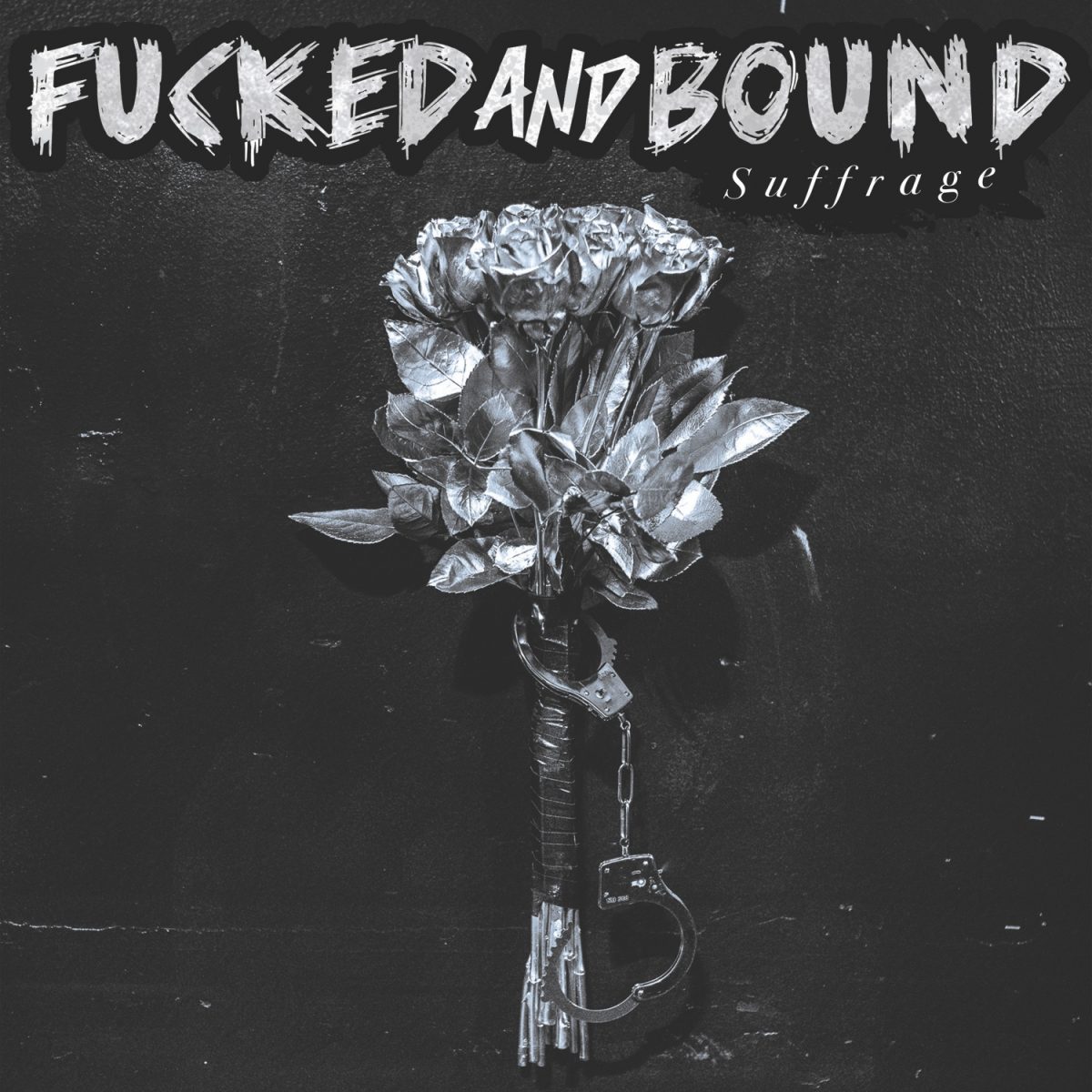 FUCKED AND BOUND – Suffrage