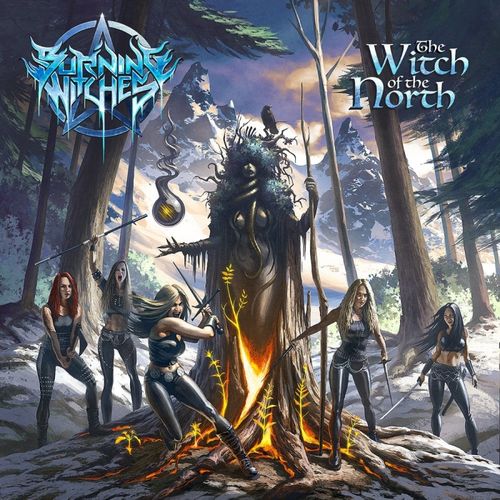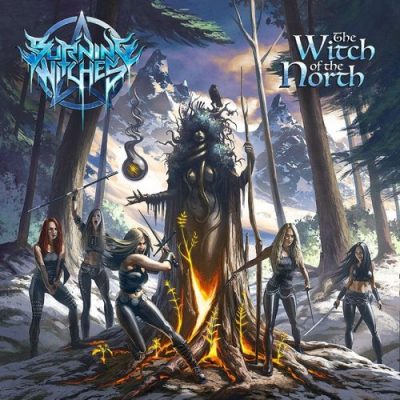 BURNING WITCHES
The Witch Of The North
(Heavy Metal)
---
Release: 28.05.2021
---
Die brennenden Hexen zieht es auf  ihrem vierten und überraschend abwechslungsreichen Werk "The Witch Of The North" in den Norden.  Kreativ, abwechslungsreich und hungrig wirken die aus der Schweiz stammenden Damen. Dabei ist der Vorgänger "Dance With The Devil" gerade mal 16 Monate alt.
So startet man mit episch doomigen Tönnen und erinnert auf dem Titeltrack an die mächtigen GRAND MAGUS, fügt aber einschlägige True Metal Töne (am letzten Werk gab es ja auch ein MANOWAR Cover) und sogar ein paar mehr oder weniger passende Screams ein. Im Verlauf des umfangreichen Albums gibt es von BURNING WITCHES noch groovende Banger ("Tainted Ritual"), True Metal Hymnen ("We Stand As One"), balladeske bis kitschige Dahinschmelzer ("Lady Of The Woods"). Dass die Damen, wie sie selbst sagen, keinen Druck bei dem Album hatten und sich Mühe gaben, zeigt auch das episch angehauchte "Flight Of The Valkyries", das mit pathetisch-ruhigem Intro startet, sich aber dann zu einer waschechten Power Metal Hymne mausert. Okkult wird es beim KING DIAMOND meets JUDAS PRIEST Kracher "The Circle Of Fire", bei dem Frontröhre Laura Guldemond komplett freidreht. Aber gut, die Sängerin zeigt auf dem Album generell eine überaus ansehnliche Bandbreite. Dass da manche Tonlage nicht jedem Heavy Metal Fans gefallen werden, ist dabei aber nur nebensächlich. Zu all dem gesellen sich coole Soli, eingängige Leads, ein paar Mitgröhlrefrains und einige Hitkandidaten. Ach und da Laura auf dem Album offensichtlich gerne mal so richtig ausrasten wollte, hat man sich noch SAVATAGEs Überhit "Hall Of The Mountain King" zur Brust genommen.
"The Witch Of The North" ist ein wirklich abwechslungsreiches, frisches und doch Old-Schooliges Stück Heavy Metla auf dem eignetlich für jeden Genrefan etwas zu finden sein sollte.
---
Tracklist "The Witch Of The North":
1. Winters Wrath
2. The Witch Of The North
3. Tainted Ritual
4. We Stand As One
5. Flight Of The Valkyries
6. The Circle Of Five
7. Lady Of The Woods
8. Thrall
9. Omen
10. Nine Worlds
11. For Eternity
12. Dragons Dream
13. Eternal Frost
14. Hall Of The Mountain King (SAVATAGE)
Gesamtspielzeit:61:22
---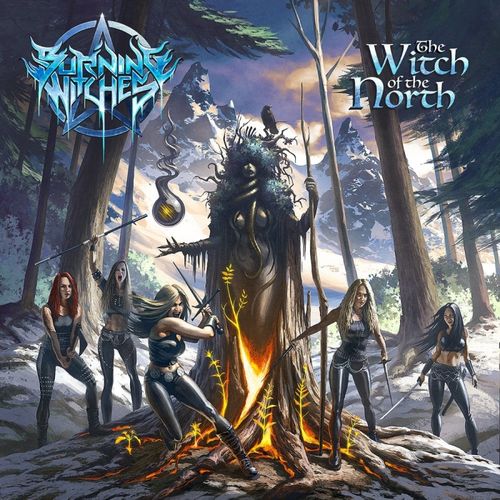 BURNING WITCHES – The Witch Of The North
LineUp:
Laura Guldemond (Vocls)
Romana Kalkuhl (Guitar)
Larissa Ernst (Guitar)
Jeanine Grob (Bass)
Lara Frischknecht (Drums)