Die Death Metal Legende HYPOCRISY hat sich kürzlich lautstark zurückgemeldet und legt nun mit der zweiten Single "Dead World" gehörig nach!

---
Jetzt, wo die Regierungen endlich zugeben, dass UFOs tatsächlich existieren, und die Menschheit versucht, sich von der jüngsten Krise zu erholen, könnte das Timing für die neueste Ergänzung des HYPOCRISY-Katalogs nicht besser sein: WORSHIP. Nuclear Blast Records. Heute veröffentlicht die Band das Musikvideo zur zweiten Single "Dead World". Seht euch das Video, das unter der Regie von Andrey Kezzyn und Cooldown Production entstanden ist, hier an:
Peter Tägtgren erzählt:
"'Dead World' is a song that Sebastian wrote for our father/son project that never saw the light of day. When he started playing the song, I felt that the world needs to hear this crushing song asap as the groove and tempo blew my mind. The video idea came from our director Andrey Kezzyn and it's similar to my point of view of what's about to come of the world. Maybe not literally, but who knows. Enjoy!"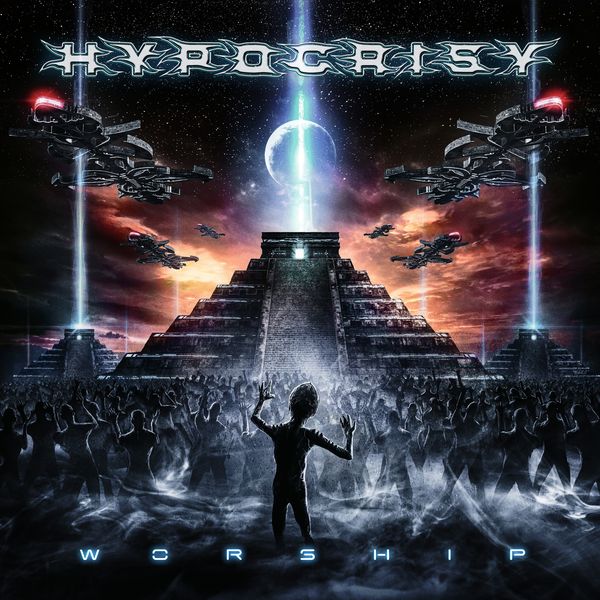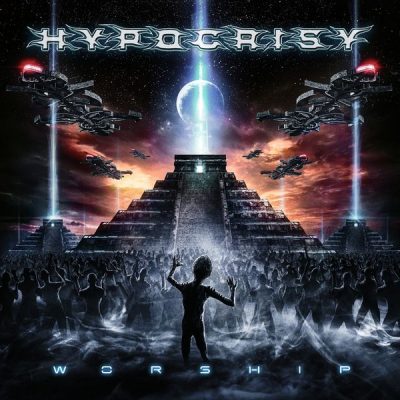 8 lange Jahre sind seit dem letzten Album vergangen, und HYPOCRISY-Fans haben das Verlangen danach. WORSHIP ist ein 11-Track-Album mit präziser, wilder Musikalität. HYPOCRISY hat wieder einmal einen Weg gefunden, innovative Ideen mit klassischem Sound zu kombinieren, um den Metalheads etwas zu liefern, das sie mit Ehrfurcht und brutaler Kraft genießen können. Wie üblich fanden alle Aufnahmen und der Mix in Tägtgrens Abyss Studio AB in Schweden statt, während das Mastering von Svante Forsbäck bei Chartmakers Audio Mastering durchgeführt wurde. Das von dem Künstler Blake Armstrong (KATAKLYSM, IN FLAMES, CARNIFEX, etc.) entworfene Artwork von WORSHIP erzählt von der Geschichte der Beziehung zwischen der Menschheit und Außerirdischen.
Below is the Worship tracklist:
Worship
Chemical Whore
Greedy Bastards
Dead World
We're The Walking Dead
Brotherhood Of The Serpent
Children Of The Gray
Another Day
They Will Arrive
Bug In The Net
Gods Of The Underground
HYPOCRISY is:
Peter Tägtgren | Vocals, Guitars
Mikael Hedlund | Bass
Reidar Horghagen | Drums
Thomas Elofsson | Session Guitarist
---