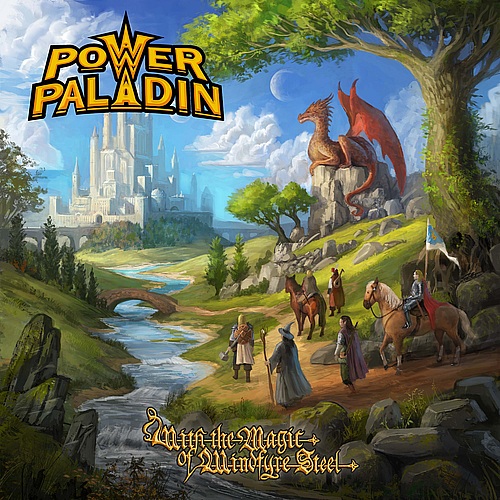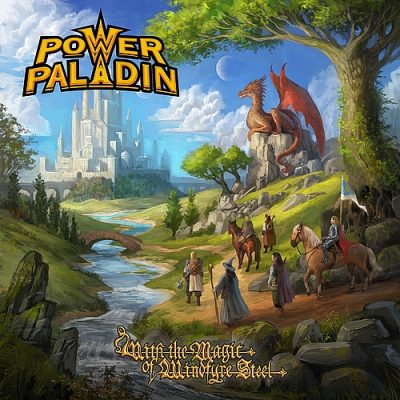 POWER PALADIN
With The Magic Of Windfyre Steel
(Power Metal)
---
Release: 07.01.2021
---
Another standout are the power metal breakout stars of POWER PALADIN.
In der Power Metal Szene sucht man ja meistens vergeblich nach Abwechslung oder frischen Wind. Die meisten Bands ähneln sich dermaßen, dass eine Unterscheidung meistens schwer fällt. Auch das isländische Sextett POWER PALADIN macht da auf den ersten Blick auf das Cover scheinbar wirklich keine Ausnahme. Doch man sollte ein Buch nicht nach seinem Umschlag beurteilen und gelegentlich ein Auge, in diesem Fall ein Ohr (oder auch beide) riskieren.
Mit dem Opener und der ersten Singleauskopplung "Kraven The Hunter" bieten POWER PALADIN einen knackigen und rasanten Einstieg in ihr Debüt. "Righthouse Fury" klingt wie eine Blaupause diverser DRAGONFORCE Songs und bei "Evermore" hat man sich kräftig bei HELLOWEEN bedient. Noch kräftiger hört man die Kürbisse bei "Into the Forbidden Forest" singen aber auch BLIND GUARDIAN und SABATON werden im Laufe der neun Tracks stilistisch nicht ausgelassen. "Dark Crystal" bietet hier einen klassischen Chorus Ohrwurm wie Letztgenannte es nicht besser hinbekommen hätten. Dass man auch den klassische Blues und Hardrock beherrscht nachzuahmen zeigt die Band im Song "Creatures Of The Night".
POWER PALADIN schaffen es sich an einer Menge Stile und Bands zu bedienen, die Themen stammen aus einschlägiger Lektüre, Filme und Comics und auch wenn man ständig das Gefühl hat, den einen oder anderen Part schon wo gehört zu haben, hat die Band es vollbracht ein rasantes, abwechslungsreiches Album auf die Beine zu stellen, das zwar das Rad nicht neu erfindet, aber umso mehr Spaß macht.
---
Tracklist "With The Magic Of Windfyre Steel":
1. Kraven The Hunter
2. Righteous Fury
3. Evermore
4. Dark Crystal
5. Way Of Kings
6. Ride The Distant Storm
7. Creatures Of The Night
8. Into The Forbidden Forest
9. There Can Be Only One
Gesamtspielzeit: 51:25
---
www.facebook.com/powerpaladinice
www.instagram.com/powerpaladinice
www.youtube.com/powerpaladinofficial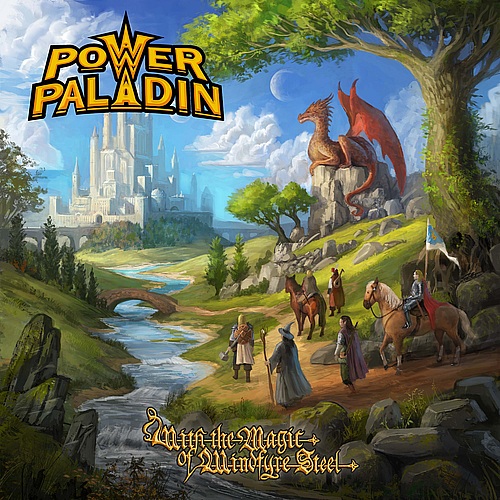 POWER PALADIN – With The Magic Of Windfyre Steel
LineUp:
Atli Guðlaugsson | Vocals
Ingi Þórisson | Guitars
Bjarni Þór Jóhannsson | Guitars
Kristleifur Þorsteinsson | Bass
Bjarni Egill Ögmundsson | Keys
Einar Karl Júlíusson | Drums