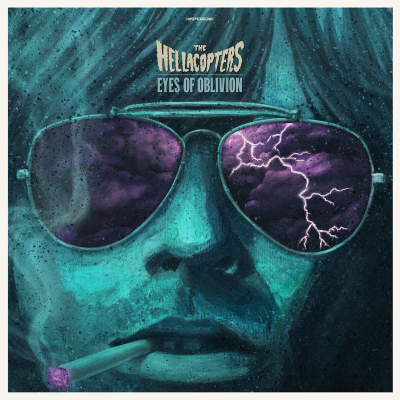 THE HELLACOPTERS
Eyes Of Oblivion
(Garage Rock | Rock 'n' Roll)
---
Release: 01.04. 2022
---
Knapp sechs Jahre nach dem offiziellen Live-Reunion und insgesamt 15 Jahre nach dem Release ihres letzten Albums "Heads Off", gibt es nun erstmals wieder neue Musik der Schweden rund im Mastermind Nicke Anderson (ENTOMBED, THE SOLUTION, DEATH BREATH uvm.).  Aber dem nicht genug; so ist auch das erste mal seit den den 90ern wieder Dregen, besser bekannt von den BACKYARD BABIES, hinter der Gitarre zu finden.
Eröffnet wird da Album mit den beiden doch recht klassischen HELLACOPTERS Rockern "Reap A Hurricane" und "Can It Wait" die zeigen, dass die Herren während ihres Hiatus nichts verlernt haben, sondern mit frischer Spielfreue am Werke sind. Wer aber glaubt, dass es nun in diesem Ton weitergeht, hat seine Rechnung ohne die Wandlungsfähigkeit, oder besser auch die Einflüsse der anderen Bandprojekte der Mitglieder gemacht. Denn mit dem bluesigen "So Sorry I Could Die" folgt eigentlich schon das geheime Highlight von "Eyes Of Obilivion". Eine soulige Bluesnummer die auch auf einem der beiden THE SOLUTION Alben gut aufgehoben gewesen wäre, bevor dann im Titeltrack wieder dem 70er Rock gefrönt wird.
Auf "Positively Not Knowing" treten sie dann endlich einmal das Gaspedal ordentlich durch, wie man es von den Herren aus den 90ern und frühen 2000ern gewohnt war. Die kurzweiligen gut 35 Minuten schließt dann der gekonnte Rocker "Try Me Tonight" mit ordentlich Hammond Einsatz ab.
THE HELLACOPTERS liefern ein äußerst solides quasi Comeback-Album ab, bei dem aber vorallem die Freude über deren Rückkehr überwiegt. Hoffentlich führen sie die Touren zur neuen Platte auch wieder in unsere Gefilde, denn gerade live entfaltet der Rock'n' Roll des Quintetts seine ganze Wirkung.
---
Tracklist "Eyes Of Oblivion":
1. Reap A Hurricane
2. Can It Wait
3. So Sorry I Could Die
4. Eyes Of Oblivion
5. A Plow ANd A Doctor
6. Positively Not Knowing
7. Tin Fold SOldier
8. Beguiled
9. The Pressure's On
10. Try Me Tonight
Gesamtspielzeit: 34:43
---
www.facebook.com/thehellacopters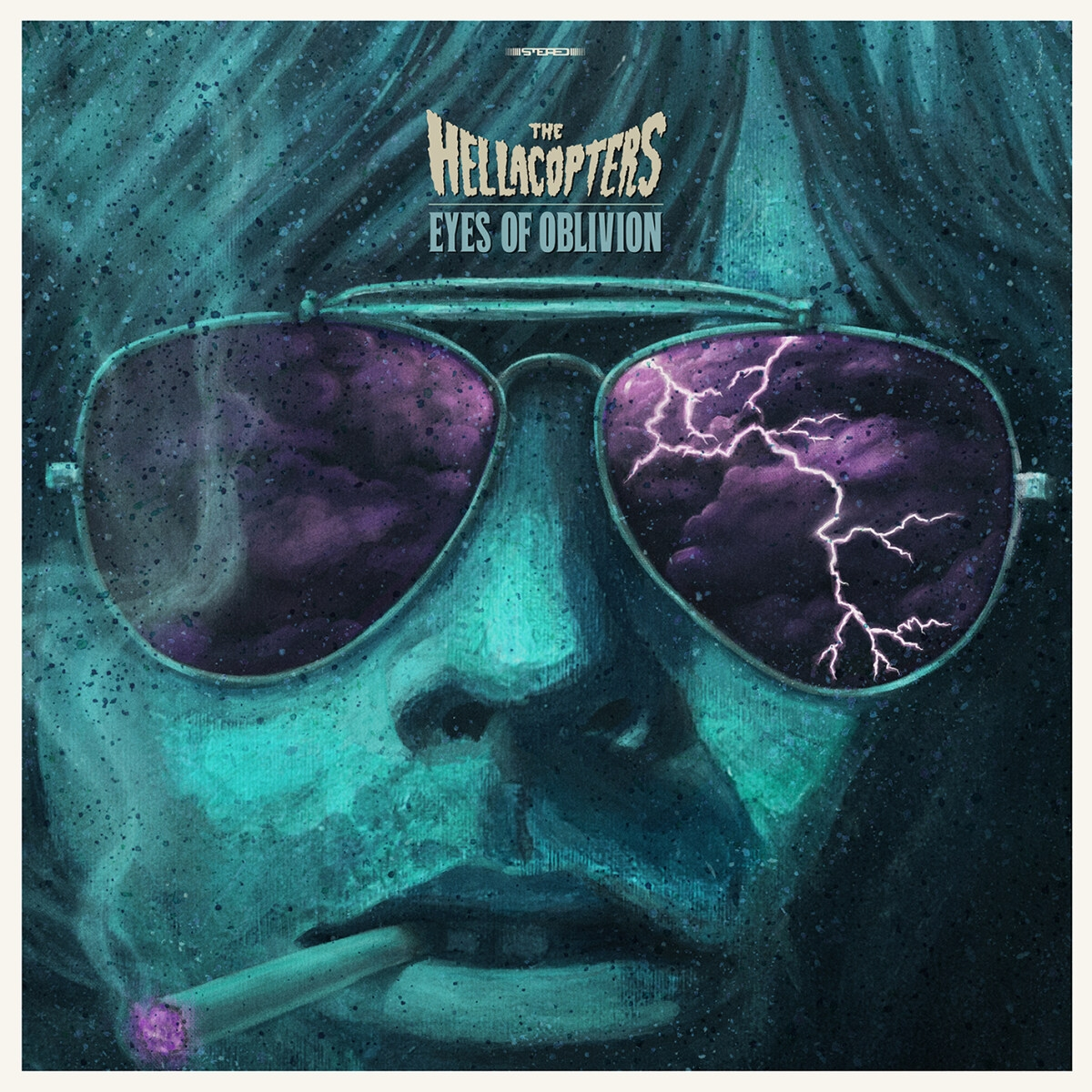 THE HELLACOPTERS – Eyes Of Oblivion
Line Up
Nicke Andersson (Gitarre, Vocals)
Dregen (Gitarre)
Anders Lindström (Keyboard)
Dolf de Borst (Bass)
Robert Erickson (Drums)