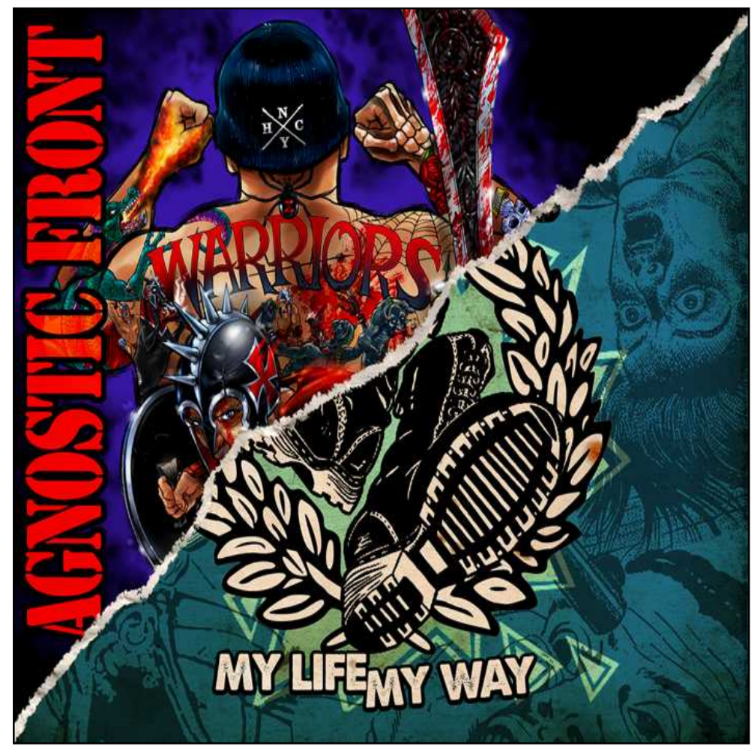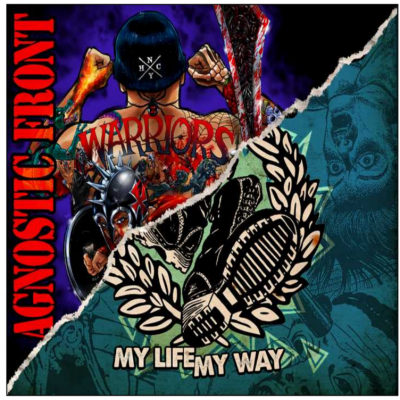 AGNOSTIC FRONT
Warriors /My Life, My Way
(Hardcore)
---
Release: 2017
---
Unglaublich aber wahr, AGNOSTIC FRONT wurde in den frühen 80er Jahren von Vinnie Stigma gegründet, wenig später stieg auch Roger Miret ein und die beiden bilden seit über 30 Jahren das musikalische Rückgrat dieser Institution der Musikgeschichte.
Zum zehnjährigen Jubiläum legen nun die Hardcore Veteranen und Mitbegründer des New York Hardcore ihr neuntes Studioalbum "Warriors" neu auf. Eigentlich muss man über dieses Machwerk nicht viele Worte verlieren, beinhaltet es doch Hymnen wie "For My Family" oder "No Regrets". Für den fetten metalligen Hardcore-Punk Sound ist niemand geringeres als Freddy Circien, aka Freddy Madball (MADBALL) verantwortlich. Seines Zeichens Halbbruder von AGNOSTIC FRONT Stimme Roger Miret. Wer dieses Album noch nicht sein Eigen nennt, sollte es sich nun endlich zulegen. Darf doch dieses Album in jeder ernsthaften härteren Musiksammlung nicht fehlen.
Mit "My Life, My Way" verhält es sich ähnlich, auch dieses Album wurde wieder von Freddy Madball produziert und gemahnt vom Sound etwas mehr an MADBALL, wäre da nicht der nachhaltige Punkrock-Einschlag der Herren von AGNOSTIC FRONT. Denn wie sagte schon Roger Miret einmal so schön: "Don't trust a hardcore kid who never listened to punk", was Songs wie der Titeltrack "Ti Mi Manera" oder "Us Against The World" mehr als eindeutig unter Beweis stellen. Und auch "My Life, My Way" sollte in keiner Punk & Hardcore-Plattensammlung fehlen. Diese beiden Alben sind übrigens im schmucken Doppelpack zum Nice-Price erhältlich.
---
Tracklist "My Life, My Way":
1. Addiction
2. Dead To Me
3. Outraged
4. Warriors
5. Black And Blue
6. Change Your Ways
7. For My Family
8. No Regrets
9. Revenge
10. We Want The Trut
11. By My Side
12. Come Alive
13. All These Years
14. Forgive Me Mother
Gesamtspielzeit: 32:14
Tracklist "My Life, My Way":
1. City Streets
2. More Than a Memory
3. Us Against the World
4. My Life My Way
5. That´s Life
6. Self
7. Until the Day I Die
8. Now and Forever
9. The
10. A Mi Man
11. Your Worst
12. Empty Dream
13. Time Has Come
Gesamtspielzeit: 34:12
---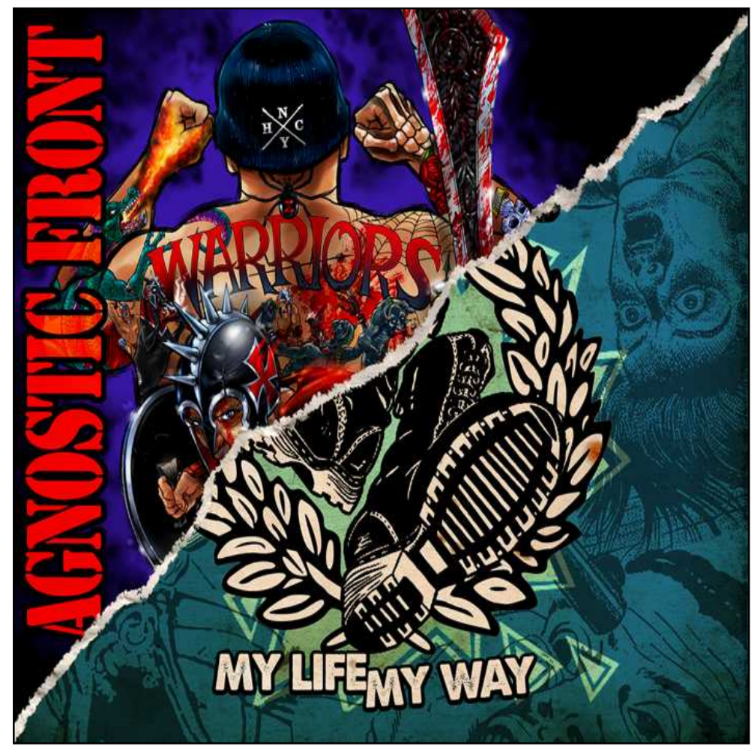 AGNOSTIC FRONT – Warriors /My Life, My Way
LineUp
Roger Miret (Vocals)
Vinnie Stigma (Gitarre)
Mike Gallo (Bass)
Craig Silvermann (Gitarre)
Pokey Mo (Drums)